ENG

FOLLOW US
INDUSTRIAL
design worked on helmet " Torx Wyatt "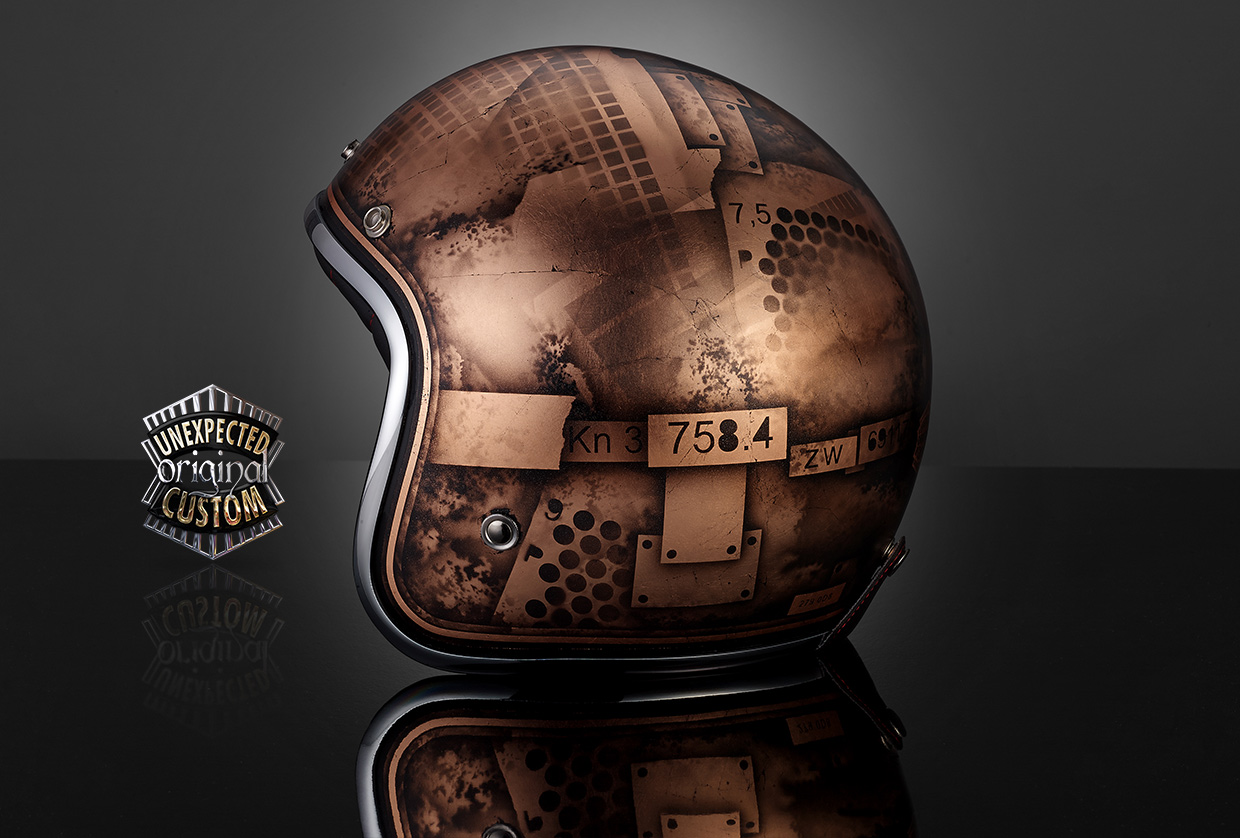 The Industrial design is characterized by an endless texture given by the free overlapping of different cut waste and metal sheets that are inspired by the world of metal engineering and the steel industry.

Rips, tears, cuts, oxidations and optical overlapping are airbrushed integrating the application of masks that simulate the geometric and modular industrial molds.

The realization on aluminum foil accentuates the connotation of shiny and metallic design.

In this artistic interpretation the design give a very aggressive visual connotations, decisive and a strong "grunge" style .


The helmet lid is fully in copper foil laminated that give a warm hue and slightly vintage.

The matte finish accentuates the aggressiveness and its material expression.


Photogallery
Other helmets processed on the background "
Full Metal

"
Available accessories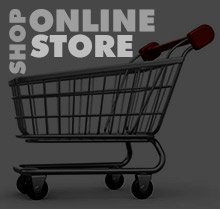 In the online shop you can buy directly our products for immediate delivery.

The on-line store is our 'prêt-à-porter' show-room where you can find helmets, tanks, hancrafted by ours ateliers, as well accessories, clothing etc.
SPECIAL DESIGN BY ANTONIO GALLUZZI
Galluzzi imagines to be close to the abyss, where all the elements that make up history live, and to break them to find the cracks in the scheme of things.
His works are the howl of Godzilla [...]
how to order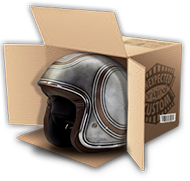 Do you want to order a custom artitic helmet handcrafted just for you?
Click here and follow all the instructions on the page.
We are official reseller of:





UC- Trade Di C.MASETTI.
Via Mazzini, 6 - I.21100 Varese (VA) - Italia
P.I. 02592520122
C.F. MSTCNZ61E66E734U
UNEXPECTED CUSTOM
is a trademark of UC-TRADE
©All rights reserved.
Any reproduction of images, designs, and all forms of intellectual property, even in part, without written permission is prohibited and punishable by law.
Law 633 of April 22, 1941, as amended.