ENG

FOLLOW US
RUSTED FLAMES 1
design worked on helmet " DMD Vintage "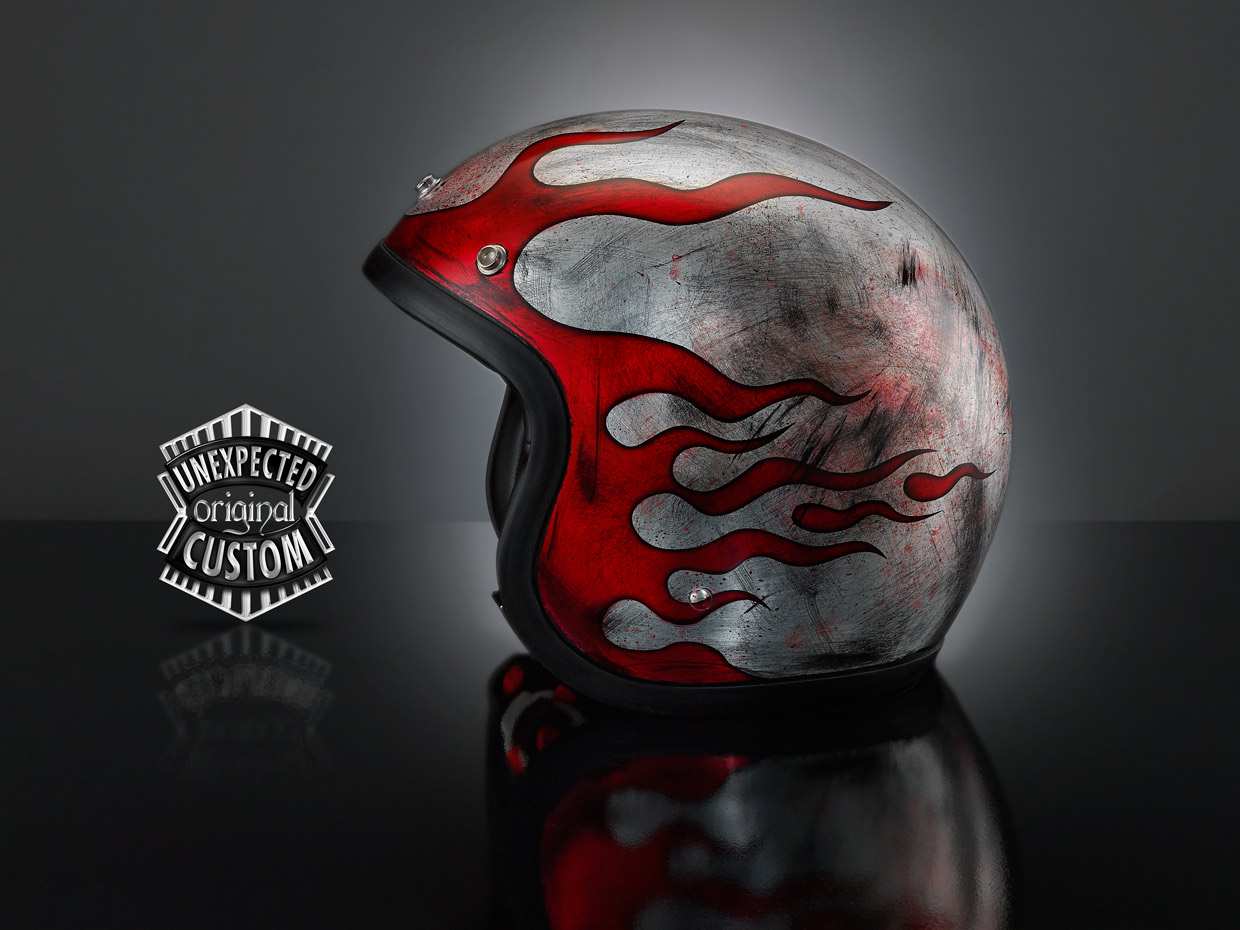 A timeless classic from the Custom world: the flames.

The sinuosity and always captivating look of the flames are now an inseparable part of the Cusotm imaginary where "hot rod" cars and motorcycles sped with their motors on fire since the pioneers times.
Simple but bold and aggressive design.

Open face helmet entirely laminated in silver leaf and worked with our special technique that simulates the effect of the old rusty iron sheet.

The flames are airbrushed with glass colors in the shine hue 'campari red' and reveal the "grunge" effect on the ruined metal.
Photogallery
Other helmets processed on the background "
Rusted Metal

"
Available accessories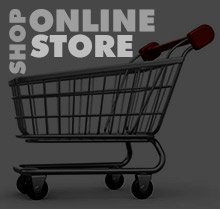 In the online shop you can buy directly our products for immediate delivery.

The on-line store is our 'prêt-à-porter' show-room where you can find helmets, tanks, hancrafted by ours ateliers, as well accessories, clothing etc.
SPECIAL DESIGN BY KYNTHIA
Visual designer: Visual designer: see visually is limited as not to see at all.
how to order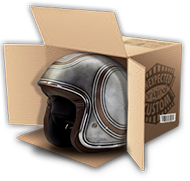 Do you want to order a custom artitic helmet handcrafted just for you?
Click here and follow all the instructions on the page.
We are official reseller of:





UC- Trade Di C.MASETTI.
Via Mazzini, 6 - I.21100 Varese (VA) - Italia
P.I. 02592520122
C.F. MSTCNZ61E66E734U
UNEXPECTED CUSTOM
is a trademark of UC-TRADE
©All rights reserved.
Any reproduction of images, designs, and all forms of intellectual property, even in part, without written permission is prohibited and punishable by law.
Law 633 of April 22, 1941, as amended.