ENG

FOLLOW US
CAFE RACER 1
design worked on tank " Honda cx 500 "

Elegant, sporty and refined.

The essential design, characterized by parallel lines that converge in scallops formed at the ends, emphasize and accentuate the shapes of the decorated object, and give it its characteristic sporty appearance and evocative thanks to their style that recalls the bikes and helmets of the pioneers of the two wheels.
The tank of which is equipped with the Honda cx 500 of 1982, coordinated with the custom made tail, is entirely covered in silver foil lamination and airbrushed with transparent glass colors.

Bounded by the running lines along the top of the tank and continuing, with the same proportion, to the rear tail, is highlighted the central band that interprets the classic designs in the racing world.

Its particular texture was achieved with an additional insert in brushed aluminum and airbrushed with transparent blacks colors that create a striking monochromatic alternating gradients, from deep black, through metallic grays to clear aluminum.

Stands out, among the metal surfaces, rich in monochrome gray anthracite shades, the main orange design, achieved with transparent glass colors that allow shine to the reflected light from the underlying metallic and enrich the sleek and attractive composition of this realization.
Photogallery
Other tanks processed on the background "
Full Metal

"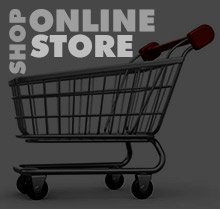 In the online shop you can buy directly our products for immediate delivery.

The on-line store is our 'prêt-à-porter' show-room where you can find helmets, tanks, hancrafted by ours ateliers, as well accessories, clothing etc.
LUXURY DESIGN
Experience and operational skills in the methodology of graphic design, knowledge techniques of the representation's theory and physiology of perceptual phenomena are the essential ingredients that allow us to design and implement our customization.
how to order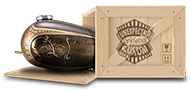 Do you want order an artwork executed on your tank or buy a new for your motorbike?
Click here and follow all the instructions on the page.
We are official reseller of:





UC- Trade Di C.MASETTI.
Via Mazzini, 6 - I.21100 Varese (VA) - Italia
P.I. 02592520122
C.F. MSTCNZ61E66E734U
UNEXPECTED CUSTOM
is a trademark of UC-TRADE
©All rights reserved.
Any reproduction of images, designs, and all forms of intellectual property, even in part, without written permission is prohibited and punishable by law.
Law 633 of April 22, 1941, as amended.