ENG

FOLLOW US
OLD SCHOOL 2
design worked on tank " Custom Chopper "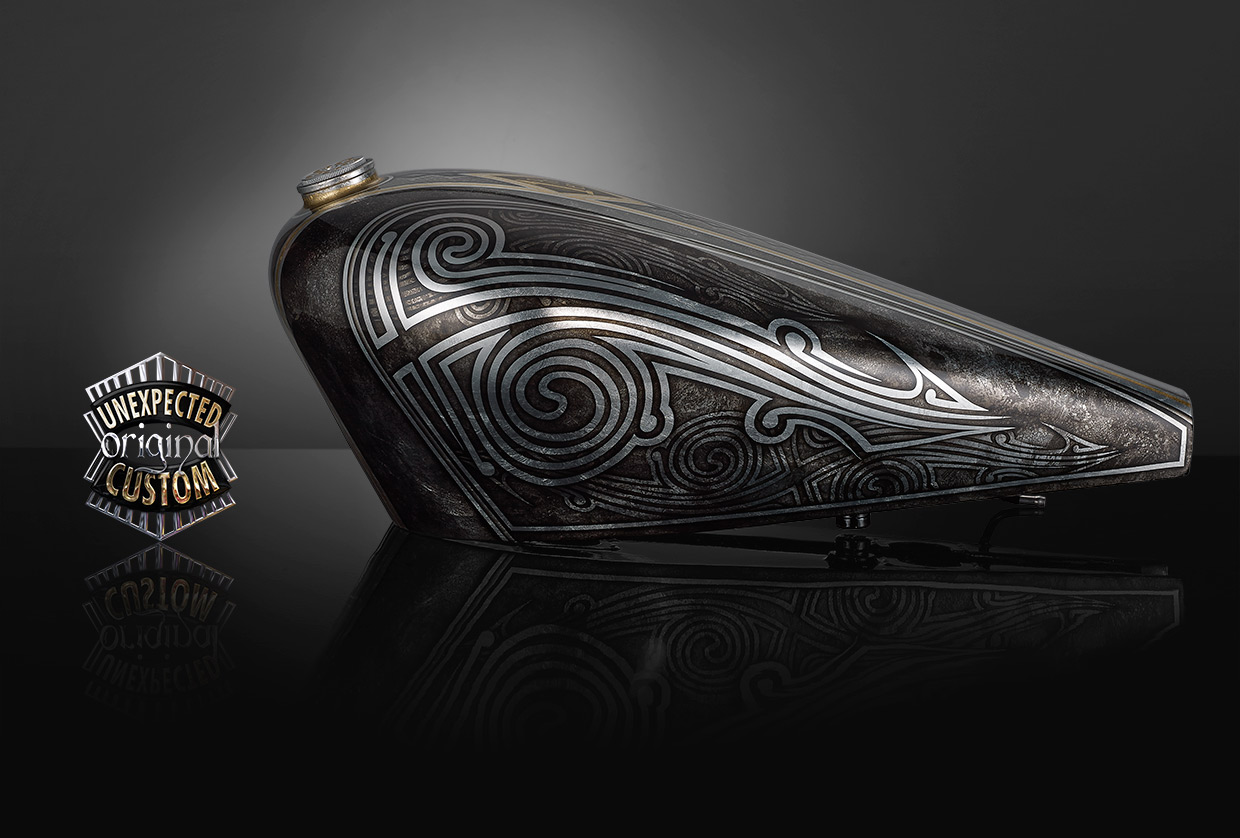 The design 'Old School No.2' is a variant of the famous 'Old School no.1', which enjoys numerous appreciations among our admirers.

Patterns, curve forms and spirals run parallel in fractal a game where the lines and curves contrasting with the spikes and the edges.

This design's variant offers a more aggressive style, and vocation of love for the beauty in Celtic jewelry decorations.

Il principale motivo artistico propone su due livelli Sovrapposti creando un suggestivo gioco di linee che esaltano la tridimensionale della tecnica dell'aerografo.
The complex artistic execution on this tank was performed on a complete lamination silver leaf and processed with special technique granite effect.

The elegant long form of the tank is accentuated and embellished by the central upper band bounded by gold leaf inlays..
Photogallery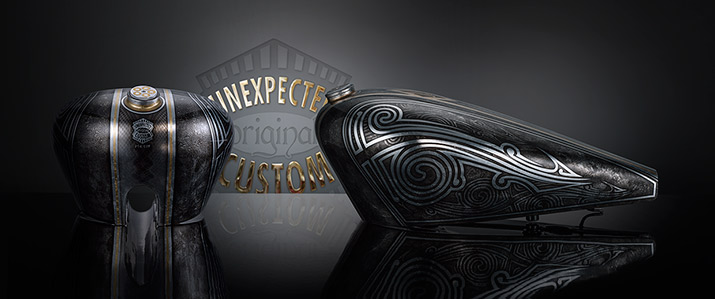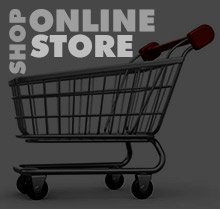 In the online shop you can buy directly our products for immediate delivery.

The on-line store is our 'prêt-à-porter' show-room where you can find helmets, tanks, hancrafted by ours ateliers, as well accessories, clothing etc.
SPECIAL DESIGN BY YWNH
From the Apollonian elegance of Hellenic tradition to the Dionysian Nordic imaginary of Hieronymus Bosch [...]
how to order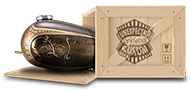 Do you want order an artwork executed on your tank or buy a new for your motorbike?
Click here and follow all the instructions on the page.
We are official reseller of:





UC- Trade Di C.MASETTI.
Via Mazzini, 6 - I.21100 Varese (VA) - Italia
P.I. 02592520122
C.F. MSTCNZ61E66E734U
UNEXPECTED CUSTOM
is a trademark of UC-TRADE
©All rights reserved.
Any reproduction of images, designs, and all forms of intellectual property, even in part, without written permission is prohibited and punishable by law.
Law 633 of April 22, 1941, as amended.