ENG

FOLLOW US
LA VIDA LOCA
design worked on tank " Harley-Davidson Indian Larry "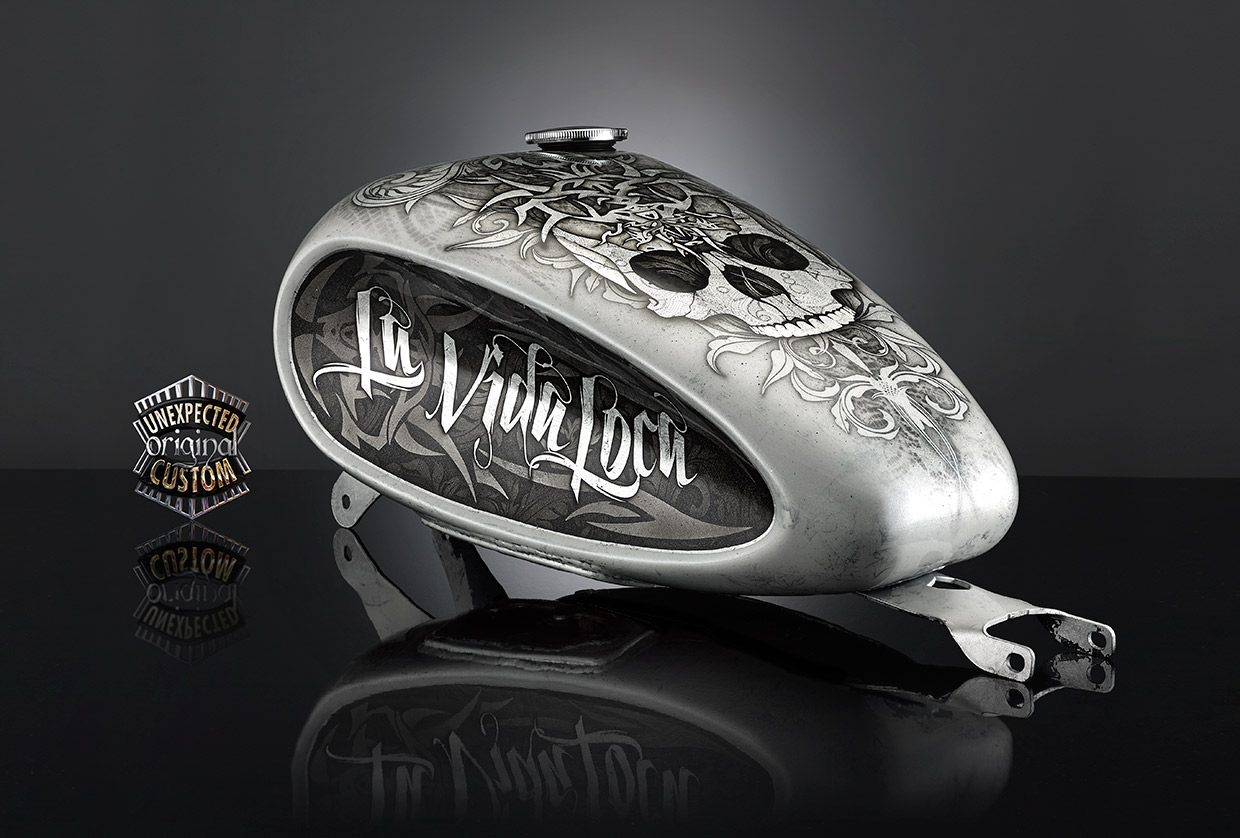 The big skull stand out from the foreground, framed by the rich baroque scrolls drawn by the dense leaves intersection and floral motifs.

The graphics are very refined and interpreted with different painting techniques, from the use of airbrush to the acrylic painting mixed with balanced elegance.

Signs by tribal inspiration enhances the complex backgrounds texture of the artistic paint job.
The artistic intervention, made on the unmistakable shape of this model "Indian Larry", was achieved covering the entire tank in silver leaf, applied in cracked effect, and worked with genuine nacre's powder

The special technique implementation offers seductive shades that shining on the silver background.

The floral pattern continues asymmetrically on the bottom of the tank to allow to chrome engine's parts to reflect the design.
Photogallery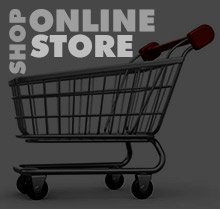 In the online shop you can buy directly our products for immediate delivery.

The on-line store is our 'prêt-à-porter' show-room where you can find helmets, tanks, hancrafted by ours ateliers, as well accessories, clothing etc.
SPECIAL DESIGN BY YWNH
From the Apollonian elegance of Hellenic tradition to the Dionysian Nordic imaginary of Hieronymus Bosch [...]
how to order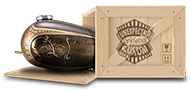 Do you want order an artwork executed on your tank or buy a new for your motorbike?
Click here and follow all the instructions on the page.
We are official reseller of:





UC- Trade Di C.MASETTI.
Via Mazzini, 6 - I.21100 Varese (VA) - Italia
P.I. 02592520122
C.F. MSTCNZ61E66E734U
UNEXPECTED CUSTOM
is a trademark of UC-TRADE
©All rights reserved.
Any reproduction of images, designs, and all forms of intellectual property, even in part, without written permission is prohibited and punishable by law.
Law 633 of April 22, 1941, as amended.