ENG

FOLLOW US

Baruffaldi Zar
High-quality helmet entirely handmade in Italy.
The interior in genuine lambskin are hand-sewn and they are available in different colors.
Elegant and refined, lightweight and comfortable fit, Available with or without clip for visor.
This helmet is available in three sizes: thanks to the special softness and adaptability of the padding with "shape-memory" is comfortable and snug and perfectly follows the shape of the face.
Sizes, Measurements and Approval
Size Chart
Tg. 1
S
Tg. 2
M/L
Tg. 3
XL

price :250 €

outer shell :Glass Fiber

inner shell :EPS

internal finish :Special foam, genuine lamb leather

strap :Nylon strap with micrometric closure

approval :European ECE Approved

E

11

05 XXXX / J-XXXXXX
Interchangeable Interior in Lambskin Leather
The feature that makes this helmet extremely stylish and customizable is the opportunity to choose the internal padding available in four colors: The Classic Black, the color Natural Leather for a vintage look, the stylish Imperial Red And the color "Choccolate".
NATURAL
LEATHER

IMPERIAL
RED

CHOCCOLATE

BLACK
Available accessories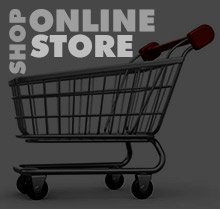 In the online shop you can buy directly our products for immediate delivery.

The on-line store is our 'prêt-à-porter' show-room where you can find helmets, tanks, hancrafted by ours ateliers, as well accessories, clothing etc.
We are official reseller of:





UC- Trade Di C.MASETTI.
Via Mazzini, 6 - I.21100 Varese (VA) - Italia
P.I. 02592520122
C.F. MSTCNZ61E66E734U
UNEXPECTED CUSTOM
is a trademark of UC-TRADE
©All rights reserved.
Any reproduction of images, designs, and all forms of intellectual property, even in part, without written permission is prohibited and punishable by law.
Law 633 of April 22, 1941, as amended.