ENG

FOLLOW US

What is Unexpected Custom ?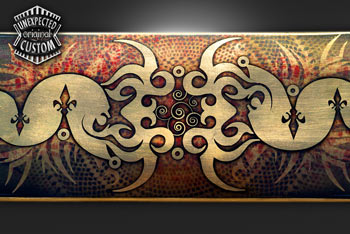 The name Unexpected Custom is the brainchild of artists, designers and passionate bikers.
Their experience takes advantage of decades of international work and achievements in art and advertising.
"Custom" from the passion for travel riding their custom bikes.
"Unexpected": idea of ​​combining the unexpected and marry their passions by creating unexpected artistic interpretations.
The result is the brand under which they were involved with enthusiasm suffered other artists, linked by a strong friendship where everyone is free to participate with ideas and proposals that impress.
We'll make the things you love phenomenal, like none other in the world.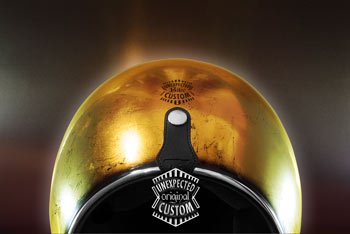 Unexpected Custom puts the creativity of artists, craftspeople and custom designers at your service, because you love beautiful things and want one-of-a-kind possessions.
Motorcycles, helmets, tanks, guitars, lighters, leather goods, furniture. Everything around you can become real works of art...
Do you want your bike to stand out from all others in the world? Do you want it to show off your personality and your tastes? Our artists can turn it into a one-of-a-kind piece.
The customizations of Unexpected Custom can be done in limited numbers, or for absolute exclusivity, a 100% original unique product can be reserved for just one customer. For you and nobody else.
We fight the boring sameness of industrial mass-produced products by using special materials and techniques, and, most importantly, the imagination, creativity and special training of our artists and craftspeople.
how to order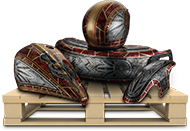 Do you want to order a personalized helmet, a decorated tank or one of our artistic work to be carried out on motocycles parts of your bike?
Click here and follow all the instructions on the page.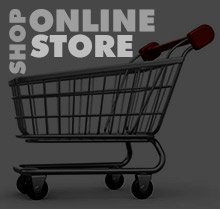 In the online shop you can buy directly our products for immediate delivery.

The on-line store is our 'prêt-à-porter' show-room where you can find helmets, tanks, hancrafted by ours ateliers, as well accessories, clothing etc.
UC- Trade Di C.MASETTI.
Via Mazzini, 6 - I.21100 Varese (VA) - Italia
P.I. 02592520122
C.F. MSTCNZ61E66E734U
UNEXPECTED CUSTOM
is a trademark of UC-TRADE
©All rights reserved.
Any reproduction of images, designs, and all forms of intellectual property, even in part, without written permission is prohibited and punishable by law.
Law 633 of April 22, 1941, as amended.