ENG

FOLLOW US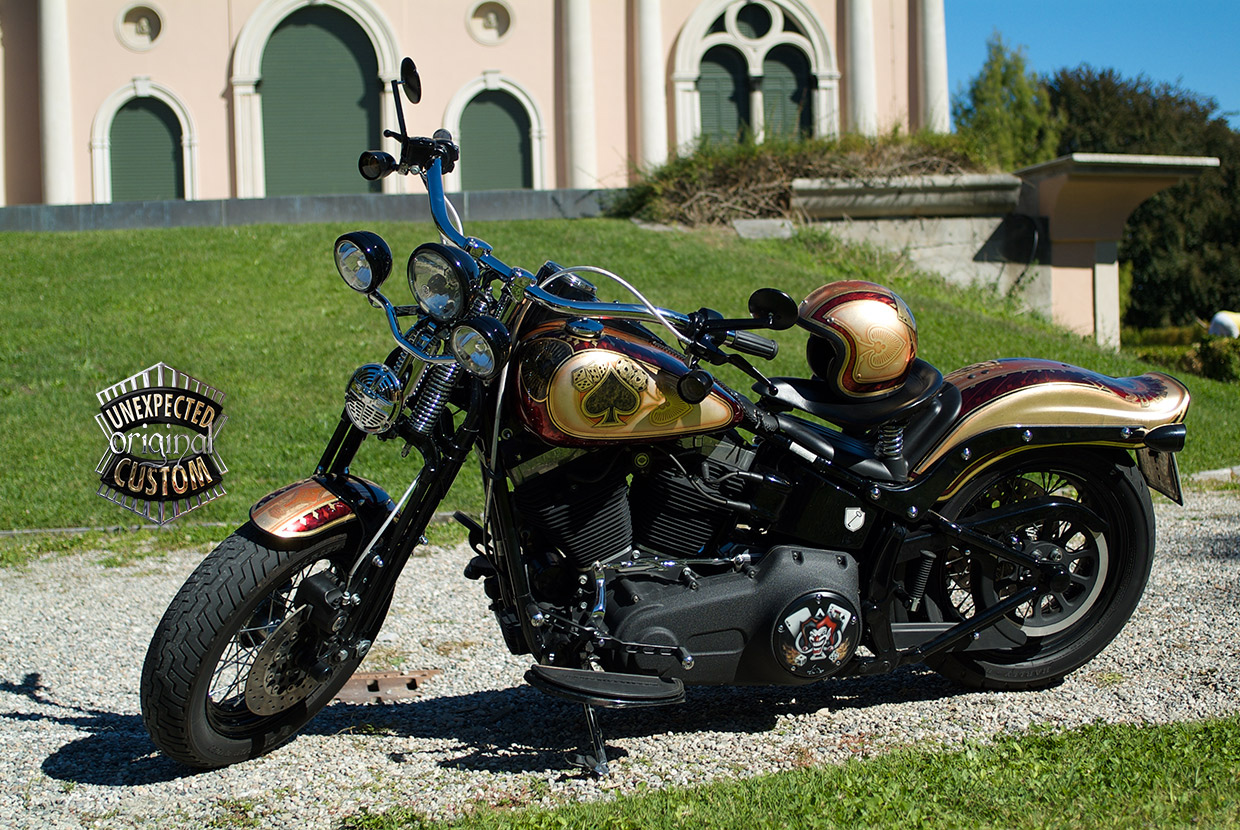 Harley-Davidson Softail " BLACKJACK "
The tank and the two fander of this Harley-Davidson Softail Crossbones are airbrushed and painted with special techniques on a full gold-leaf lamination of the motorcicle's parts.

Full of layered transparent glazes, metallic and pearlescent colors each other blended.
About the design
Design composed of a symbols set harmonized to each other that blend together for a very personal creation of great visual impact.

In a game of overlap born the unusual idea with an evocative aesthetic from the world of slot machines, roulettes, poker chips and dices of the American casinos green tables.

In this composition stand out, as well as the unmistakable symbol of the ace of spades, playing cards with their rich decorations printed on the back.
" BLACKJACK " : design details
Photogallery
Lavori coordinati con il design "
Las Vegas

"
LUXURY DESIGN
Experience and operational skills in the methodology of graphic design, knowledge techniques of the representation's theory and physiology of perceptual phenomena are the essential ingredients that allow us to design and implement our customization.
how to order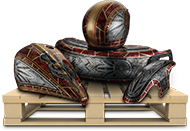 Do you want to order one of our artistic work to be carried out on parts of your bike?
Click here and follow all the instructions on the page.
MOTORBIKES
UC- Trade Di C.MASETTI.
Via Mazzini, 6 - I.21100 Varese (VA) - Italia
P.I. 02592520122
C.F. MSTCNZ61E66E734U
UNEXPECTED CUSTOM
is a trademark of UC-TRADE
©All rights reserved.
Any reproduction of images, designs, and all forms of intellectual property, even in part, without written permission is prohibited and punishable by law.
Law 633 of April 22, 1941, as amended.