ENG

FOLLOW US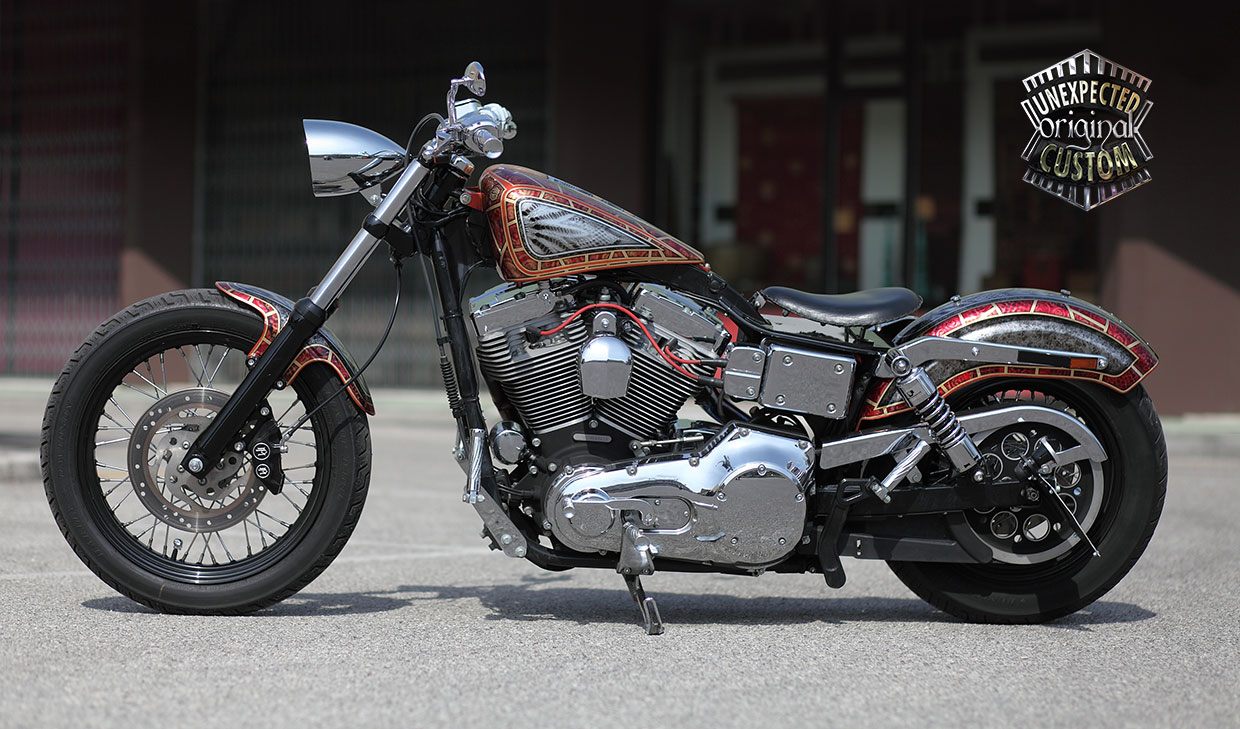 Harley-Davidson Dyna " THE SNAKE "
Enviable artistic work to give more value to the cold metal of this special, literally wrapped in a intriguing predator reptilian wetsuit.

A complex and intense preparation: a motorcycle rich in details and well-kept until the most insignificant finish, conscious union of a sophisticated vision of style, very noble, fine tuned in a rich mechanical interpretation.

Literally wrapped in an intriguing reptile's wetsuit the quiet Dyna turns into ravenous Snake.

A combination between graphic art and fractal texture.
Tank and fenders, entirely covered in gold and silver metal leafs, airbrush panted with transparent glass color and finished, to give extreme brightness and high definition, with metallic colors.
About the design
Rich and detailed design.

The backgrounds, bounded by straight lines designed ​​with different mirrored angles, offering a airbrushed texture that is inspired by the typical cracking and roughness of the finely scaly reptiles skin.

The contrast between the irregular patterns and refined textures and extremely geometric lines create a 'cage' that offers full and generous suggestions of the worked surface.
" THE SNAKE " : design details
Photogallery
1st Step
Complete Set
Work-in-Progress
Preparation
Gilding
Photoshop Planing
Airbrush Paint Job
Silver Cobra
Lavori coordinati con il design "
The Snake

"
LUXURY DESIGN
Experience and operational skills in the methodology of graphic design, knowledge techniques of the representation's theory and physiology of perceptual phenomena are the essential ingredients that allow us to design and implement our customization.
how to order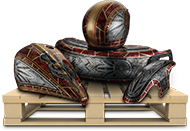 Do you want to order one of our artistic work to be carried out on parts of your bike?
Click here and follow all the instructions on the page.
MOTORBIKES
UC- Trade Di C.MASETTI.
Via Mazzini, 6 - I.21100 Varese (VA) - Italia
P.I. 02592520122
C.F. MSTCNZ61E66E734U
UNEXPECTED CUSTOM
is a trademark of UC-TRADE
©All rights reserved.
Any reproduction of images, designs, and all forms of intellectual property, even in part, without written permission is prohibited and punishable by law.
Law 633 of April 22, 1941, as amended.