ENG

FOLLOW US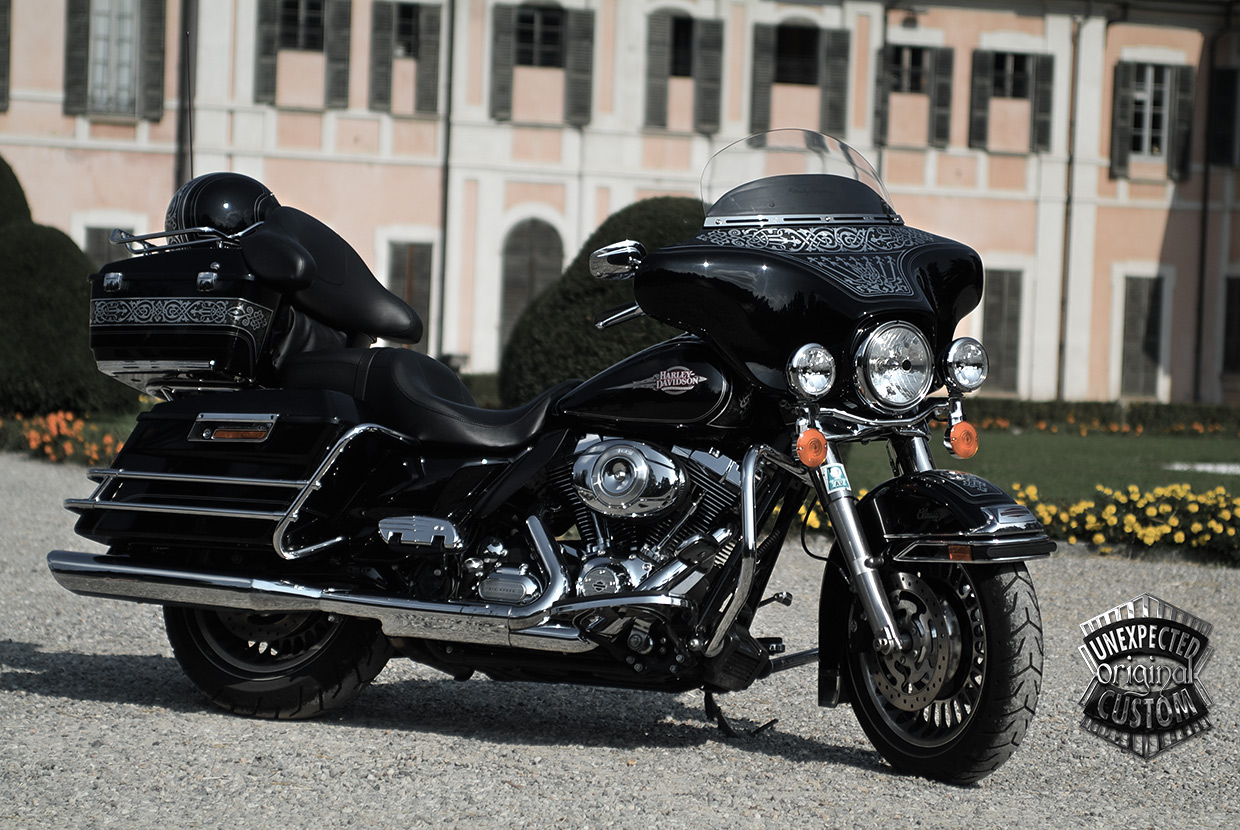 Harley-Davidson Electra Glide " CZAR "
For all lovers of precious decors cleverly married with gold or silver shades on a dark background.

The luxurious frieze is made of silver leaf and worked with airbrush and special techniques in black and enhances the beauty of this Harley Davidson Electra Glide.

Complex monochromatic realization to give more value to the cold metal.
About the design
Design features by luxurious friezes for lovers of exquisite decorations cleverly conjugated with the forms of the object to customize.

The fine weaving along the full band is designed and inspired by the stucco friezes that decorated the czars imperial palaces in Russia of the nineteenth century.
" CZAR " : design details
Photogallery
LUXURY DESIGN
Experience and operational skills in the methodology of graphic design, knowledge techniques of the representation's theory and physiology of perceptual phenomena are the essential ingredients that allow us to design and implement our customization.
how to order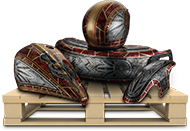 Do you want to order one of our artistic work to be carried out on parts of your bike?
Click here and follow all the instructions on the page.
MOTORBIKES
UC- Trade Di C.MASETTI.
Via Mazzini, 6 - I.21100 Varese (VA) - Italia
P.I. 02592520122
C.F. MSTCNZ61E66E734U
UNEXPECTED CUSTOM
is a trademark of UC-TRADE
©All rights reserved.
Any reproduction of images, designs, and all forms of intellectual property, even in part, without written permission is prohibited and punishable by law.
Law 633 of April 22, 1941, as amended.