ENG

FOLLOW US

DESIGN BAROCCO
The sense of tradition
A sense of tradition accompanied by the elegance of monochrome, inimitable, set in a quiet luxury.
The helmet "Baroque" is characterized by the contrast of airbrushed black lacquer, with the preciousness of the gold colors and shades of brush painted acanthus leaves arabesques.
The helmet is further enriched by the three-dimensional finish obtained with the delicate process by applying of Swarovski studs.
To order or for info about the helmets of the
VERSACE SPECIAL COLLECTION
please contact the Versace sales office.

CLICK HERE to access the request form.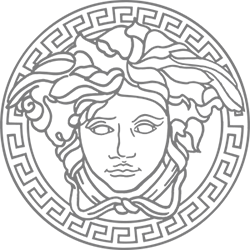 Other Designs from Collection
LUXURY DESIGN
Experience and operational skills in the methodology of graphic design, knowledge techniques of the representation's theory and physiology of perceptual phenomena are the essential ingredients that allow us to design and implement our customization.
UC- Trade Di C.MASETTI.
Via Mazzini, 6 - I.21100 Varese (VA) - Italia
P.I. 02592520122
C.F. MSTCNZ61E66E734U
UNEXPECTED CUSTOM
is a trademark of UC-TRADE
©All rights reserved.
Any reproduction of images, designs, and all forms of intellectual property, even in part, without written permission is prohibited and punishable by law.
Law 633 of April 22, 1941, as amended.