ENG

FOLLOW US
HASTA LA MUERTE 2
design worked on helmet " Biltwell Bonanza "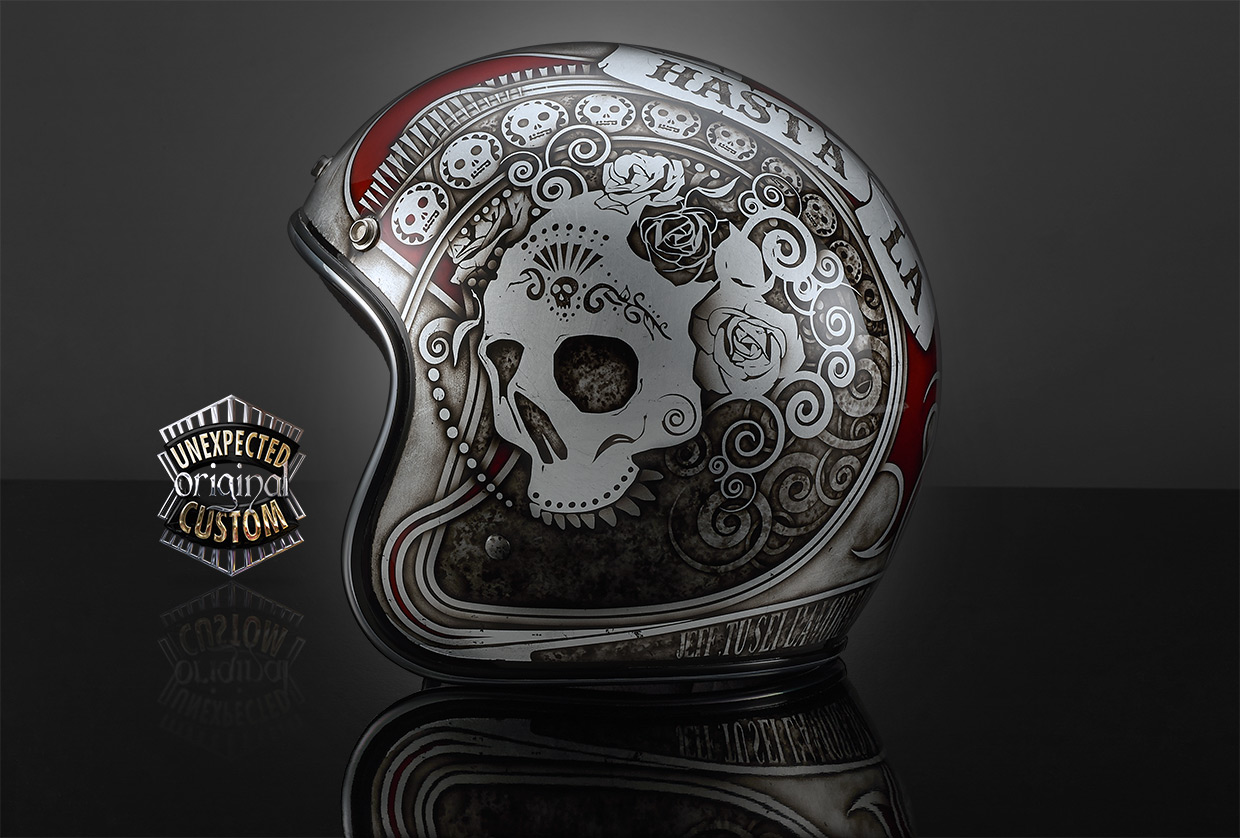 Design inspired by traditional designs of the mexican masks of the festivity dedicated to the "Dias de la Muerte".

From the style exquisitely naive and folk of the Central America lands comes this design extremely eye-catching and unique.

The typical illustrations of skeletons, skulls and references to the imaginary from 'fterlife' mix with the neo-Baroque rules of XVI and XVII century from Spanish import.

The design "Hasta La Muerte no.2" differs from the homonymous "Hasta La Muerte no.1" for the two skulls on the sides.
On the design achieved on this helmet custom Biltwell Bonanza has been added, on the crescent moon on bottom of the shell, a phrase requested by the customer.
Photogallery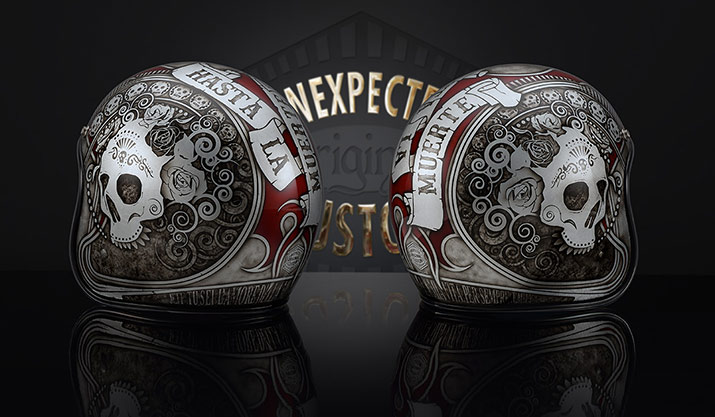 Coordinated with...
Other helmets processed on the background "
Brushed Iron

"
Available accessories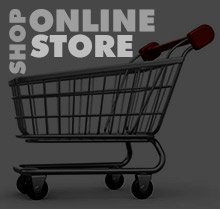 In the online shop you can buy directly our products for immediate delivery.

The on-line store is our 'prêt-à-porter' show-room where you can find helmets, tanks, hancrafted by ours ateliers, as well accessories, clothing etc.
SPECIAL DESIGN BY YWNH
From the Apollonian elegance of Hellenic tradition to the Dionysian Nordic imaginary of Hieronymus Bosch [...]
how to order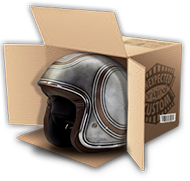 Do you want to order a custom artitic helmet handcrafted just for you?
Click here and follow all the instructions on the page.
We are official reseller of:





UC- Trade Di C.MASETTI.
Via Mazzini, 6 - I.21100 Varese (VA) - Italia
P.I. 02592520122
C.F. MSTCNZ61E66E734U
UNEXPECTED CUSTOM
is a trademark of UC-TRADE
©All rights reserved.
Any reproduction of images, designs, and all forms of intellectual property, even in part, without written permission is prohibited and punishable by law.
Law 633 of April 22, 1941, as amended.