ENG

FOLLOW US
What is Unexpected Custom ?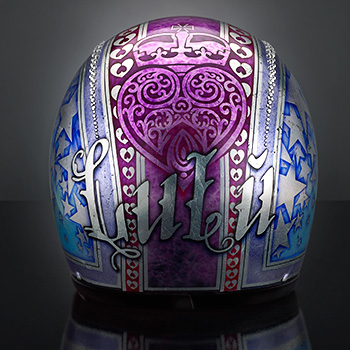 Unexpected Custom is a prestigious Italian brand in the world of customizing.
We feature "applied" works of art and bring together under our own name, a collaboration and artistic force of designers, architects, illustrators, painters.
It is a young brand but has already won the respect and the approbation of many fans and experts in the "Kustom" sector.
These works are all personally designed and made as ​​unique pieces in limited numbers: helmets, tanks, complete motorcycles and accessories. The design and creative process in coordinated by Cinzia (aka Kynthia).
Already in the 70s, Kynthia, undertook the first studies of art and design in prestigious schools and universities in Milan (under the guidance of masters such as Bruno Munari, Salvatore Garau, Gaetano Kanitsa, Marcello Morandini). She has collaborated with artists with decades of experience and international success in painting, graphic design and advertising in common projects.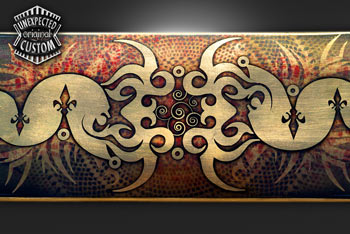 Her intention was to form a team capable of creating superb quality artwork and applying it physically without boundaries or limitations of time.
To give birth to these new works requires a high level of competence in history, art and precision and professionalism.
Kynthia has succeeded in satisfying her dream of combining her passion for motorcycles and traveling with her artistic soul.
In just two years Unexpected Custom has reached important milestones: thousands of admirers follow the works through the various channels of online communication. Also, the competition and established industry experts recognize our quality and competence and are asking to collaborate with us.
"Made in Italy" for Unexpected Custom is a "must", enhancing the rich Italian and European history of culture and handicraft.
We are fighting the trend towards the "low quality" mass production typical of modern industrial manufacturing.
Our client receives a final product of high quality craftsmanship, with exclusive and personalized service that will satisfy your desire to participate in the "Myth".
how to order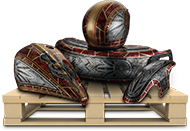 Do you want to order a personalized helmet, a decorated tank or one of our artistic work to be carried out on motocycles parts of your bike?
Click here and follow all the instructions on the page.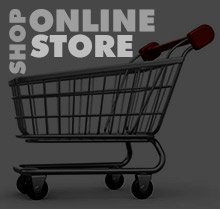 In the online shop you can buy directly our products for immediate delivery.

The on-line store is our 'prêt-à-porter' show-room where you can find helmets, tanks, hancrafted by ours ateliers, as well accessories, clothing etc.
Artists & Designers
The Unexpected-Custom staff is formed by artists, designers, illustrators, whose experience takes advantage of works decades, education, and international success in the artistic, advertising and design sector.
UC- Trade Di C.MASETTI.
Via Mazzini, 6 - I.21100 Varese (VA) - Italia
P.I. 02592520122
C.F. MSTCNZ61E66E734U
UNEXPECTED CUSTOM
is a trademark of UC-TRADE
©All rights reserved.
Any reproduction of images, designs, and all forms of intellectual property, even in part, without written permission is prohibited and punishable by law.
Law 633 of April 22, 1941, as amended.