ENG




FOLLOW US

LOGIN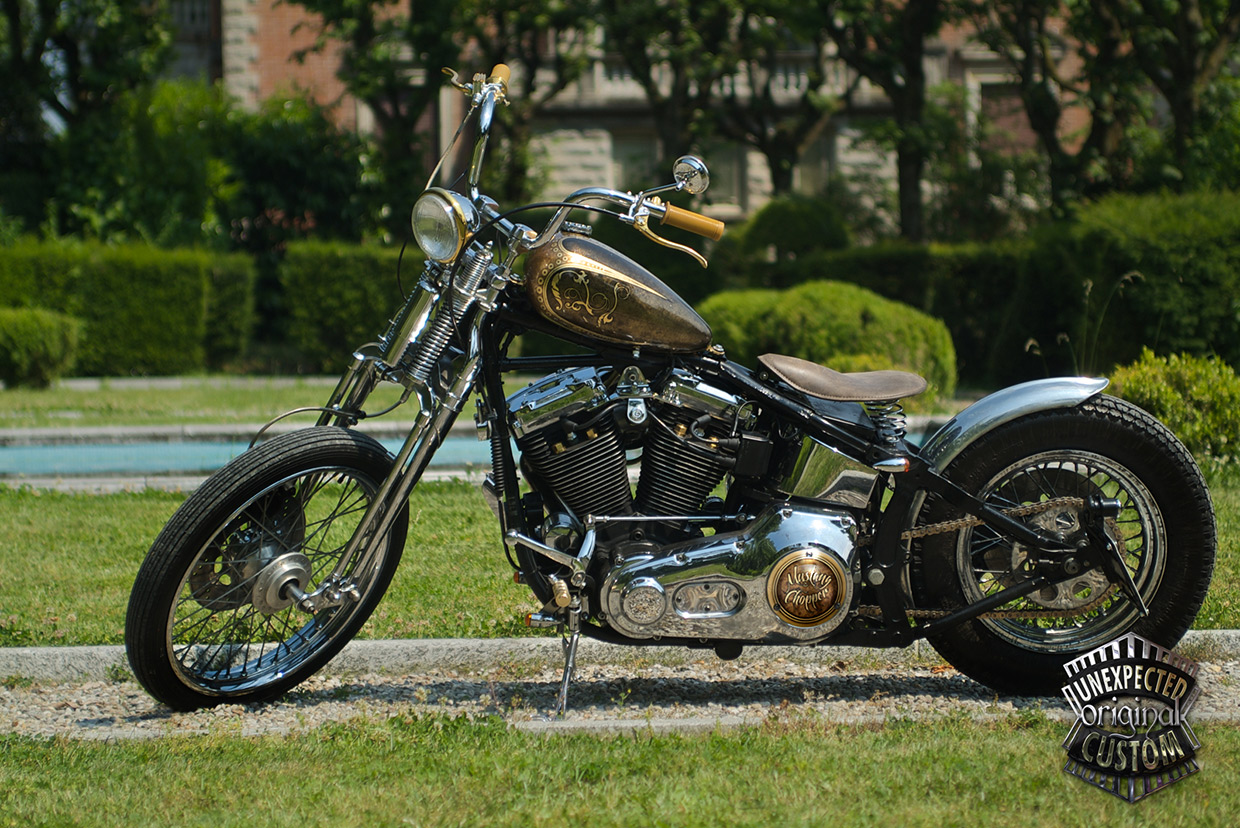 MUSTANG CHOPPER
design worked on Harley-Davidson Softail Springer 1340
Elegant, whimsical and refined design in "baroque" style.

The seventeenth-century floral art forms, interpreted in the typical decorations of art nouveau which is rich, are juxtaposed with the sharp lines of the 'scallops' that give it a soft vintage style and enhance the shape of the artwork.
An elegant baroque jewel, whimsical yet refined.

The Mustang tank type, minimal in its elegant and simple teardrop shape, is the center that characterizes this Harley-Davidson turned into an agile and lively race horse. The tank, as well the primary cover disk, is completely covered in gold leaf and worked by 'venetian plaster' and a few shades of clouds airbrushed metallic colors.

The leather tones of the saddle, the bronze shades of artwork, upon which stand out the seventeenth century gold volutes, are recalled with sophisticated refinement by the gold plating small details in opposition to the cold shine of chrome steel color.
Details
Artistic intervention code : 000216


Art techiques :
Gold leaf, airbrush, painting.

Intervention details :

background : Full Metal
design : Vintage Baroque 1
extra 1 : ---
extra 2 : ---
extra 3 : ---
finish : Glossy finish

Processing time :
28 hours of artistic work on helmet
59 hours of artistic work on tank
98 hours of artistic work on motorbike set (3 pcs.)


Delivery time :
36 working days for one helmet
36 working days for one gastank
52 working days for a motorbike set (3 pcs.)

The delivery times are approximate and they are calculated based on the manufacturing and artistic processes, drying and testing times, and the processing orders currently scheduled.
Prices and costs
Motorbike parts customizing
Gas tank :2.384€

Motorbike's parts 2 pcs. :3.292€

Motorbike's parts 3 pcs. :3.973€

Motorbike's parts 4 pcs. :4.654€

Motorbike's parts 5 pcs. :4.995€

Motorbike's parts 6 pcs. :5.449€

Prices indicate the cost of artistic execution on the parts provided by the customer such as gas tank, rear and front fender, oil tank, etc.

E.g.:

Gas tank + 1 fender = 2 pcs.
Gas tank + 2 fenders = 3 pcs.
Gas tank + 2 fenders + oil tank = 4 pcs.
etc.
how to order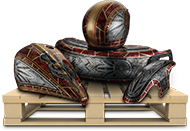 Do you want order an artwork executed on your tank or on motorcycle's parts?
Click here and follow the instructions on the page.
UC- Trade Di C.MASETTI.
Via Mazzini, 6 - I.21100 Varese (VA) - Italia
P.I. 02592520122
C.F. MSTCNZ61E66E734U
UNEXPECTED CUSTOM
is a trademark of UC-TRADE
©All rights reserved.
Any reproduction of images, designs, and all forms of intellectual property, even in part, without written permission is prohibited and punishable by law.
Law 633 of April 22, 1941, as amended.