ENG




FOLLOW US

LOGIN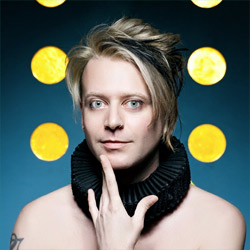 ANDY
The "flu"-blooded aristocracy
Andy was born in Monza, Italy in 1971.
A brilliant art student all through high school, he receives his formal training at Milan's "Accademia delle Arti Applicate", specializing in illustration and graphic designing.
He strengthens his vivid painting code throughout the years and applies it on design objects, fabrics, musical instruments... beside canvas, developing a widely international career through the exposition of his work in individual and group art exhibitions that give him a very international exposure and lead him to work for brands such as Coveri, Carlsberg, Iceberg, Redbull, Fiat, Nodis, Too Late, Uki, Valtour, etc.
Andy's also an eclectic musician: he co-founds a band called "Bluvertigo" in the early 90s, where he composes, plays saxophones, synths, keyboards and sings background vocals in all three albums. A live record and a "greatest hits" get also published, keeping him busy in the pro-musician whirlwind of tours, interviews and TV appearances for several years.
He's still very active in the music business composing soundtracks, producing new bands, presenting music shows on national TV and radio stations. A sharp observer of the contemporary music scene, he's also active in musical research and experimentation, mixing 80s/new-wave tunes in his DJ sets all over Italy.
Andy also founded FluOn: his headquarters and creative nucleus. FLUON holds in its name Andy's way of life and through creation: "FLU" as in FLUorescence, but also as in inFLUence: two elements to both spread out and receive in a non-stop flow and constant "ON" mode.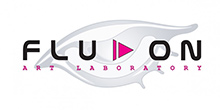 Main Studies
Istituto d'Arte di Monza
Accademia delle Arti Applicate di Milano
Profession
Painter
Musician
Clients and collaborations
Ruffinio - Enrico Coveri - Costa Crociere - Unicredit - Uki - Salonitaly - Nodis - Too Late - Casadei - Fiat - Red Bull - Eastpack - Spagetti Pop - Koko - Iceberg - Custo Barcellona - Carlsberg - Valtur