ENG




FOLLOW US

LOGIN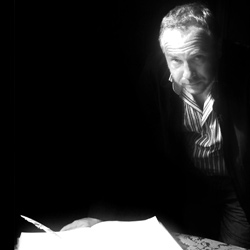 FABIO DAL MOLIN
Art Director, Professional Painter and a digital sculptor, who specializes in Statue collection design for the Toy and Collectibles Industries.

Born and raised in Italy, Fabio Dal Molin developed a great interest for drawing, art and traditional painting.

Graduated from Academy of Fine Arts of Brera, in Milan, 1992.

Co-founder of the Studio Dan Art Project.
FdM on Behance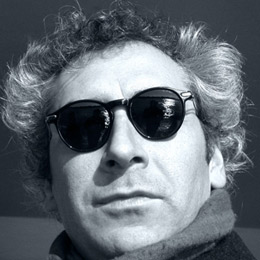 RODOLFO DE BERNARDI
Architect, interior designer and a digital sculptor.

Having a strong background in art, he handles different aspects of production, concept, modelling 3D and development.

Graduated in Architecture from Polytechnic University of Milan. Teacher of digital technologies and visual communication at the Polytechnic.

He collaborated with architectural studies for urban project, lighting, interior and exterior.

Co-founder of the Studio Dan Art Project.
RdB on Behance
Fabio and Rodolfo have a traditional art education based on painting techniques, illustration, architecture and design.
Our projects are mostly created and illustrated using 3D modelling techniques.
Their designing and development team consists of talented artists, creative designers, sculptors and painters whose combined efforts result in the creation of digital sculptures and dioramas for entertainment industry in order to provide our customers with excellence in the development of their highly detailed collectibles projects.
Studiodan's staff shares a common goal – Create artwork with a passion for quality and beauty.
Studiodan's work is built on 15 years of experience in Creative Productions, Designing and Development in the fields of Architecture, Interior design, and Toy design.
The studio collaborate with architectural firms offering 3D modelling and rendering services, and with manufacturers and publishing houses for the development of entertaining products, collectibles and flow-pack packaging.
Thanks to the know-how acquired over the years in research, design and creative development, we have created a new artistic laboratory dedicated exclusively to the creation of digital sculptures for the market for collectible products : Studio Dan Digital Sculpting.
Studio Dan Digital Sculpting offers a comprehensive design service in various field entertainment industry, that includes 2D and 3D design methods.
We handle the complete realization of the Model 3D, working from the early stages of production to the finals, including Art Direction, General Supervision, Creation, Post-Production and Prototyping.
Architecture & Interior Design
Architectural Project, Rendering and 3D animations, Lighting Design.
Toys Design
Project for Toys and Collectibles, 3D Character Design.
Digital Sculpting
Digital Sculpture for Statues, Miniature Figurines, Action Figures and 3D Printing.
Medical 3D & Dental
Anatomical models, mapping and texturing, rendering and post production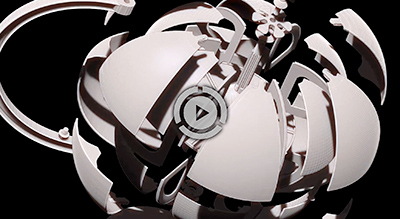 Studio Dan Showreelwatch the video
Medusa on Vintage Baroque 3 Motorcycle Set
The Medusa, designed and realized with the 3D prototyping technique, has been studied in its proportions and dimensions in relation to its application on the Softail Harley Davidson tank, to enrich the design "Vintage Baroque 3".

Studio Dan Art Project is a studio specialized in Creative Productions, Conceptions and Development in multiple sectors as Architecture, Interior Design and Toys Design.
The studio is founded in 1999 by Rodolfo De Bernardi (Architect – Polytechnic University of Milan) e Fabio Dal Molin (Art Master – Academy of fine arts of Brera, Milan).
Studio Dan Art Project mixes architecture techniques and 3D realization in order to provide a high quality of Rendering service from photorealistic displaying, to preparation of files for prototyping or creation of video projects.
In Toys Design, Studio Dan Art Project provides a whole creative service for production companies but also for publishers with the realization of products for the entertainment sector, collectable and flow pack and even the creation of a new brand or the development of a project based on existing licenses.
Studio Dan Art Project is specialized in Digital Sculpture and Modelization of Statues, Miniature Figurines, Action Figures and mockup.
STUDIODAN
official web site
UC- Trade Di C.MASETTI.
Via Mazzini, 6 - I.21100 Varese (VA) - Italia
P.I. 02592520122
C.F. MSTCNZ61E66E734U
UNEXPECTED CUSTOM
is a trademark of UC-TRADE
©All rights reserved.
Any reproduction of images, designs, and all forms of intellectual property, even in part, without written permission is prohibited and punishable by law.
Law 633 of April 22, 1941, as amended.