ENG




FOLLOW US

LOGIN

Quality, Technology & Design
Tradition, Research and Innovation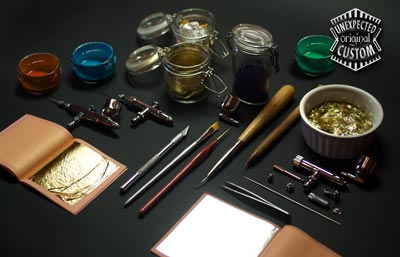 Our customizations are created using the highest quality paints and special techniques.
The special colors we use are made and tested in our laboratory: metallic, iridescent and sparkle are mixed with metal powders or additives that make the final result full of bright reflections.
The nuances and shades of our colors are enhanced and made unique by operating on a base completely covered in gold, silver or copper leaf.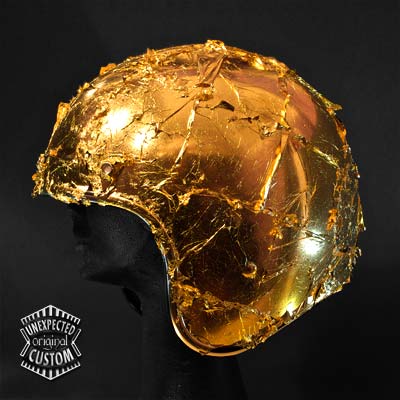 This technique allows us to subsequently use various layers and coats of transparent or semitransparent paint. Each coat is made shiny with several layers of two-component paint, sanded, and polished to a mirror finish, completely by hand.
An item that we have worked on can have even more than ten thin layers, one on top of the other.
This layering technique makes it possible to obtain a holographic effect: the color acquires depth and brilliance also due to the internal reflection from the gold and silver leaf that was applied.
Furthermore, the thickness of the final coat protects the decorated areas from light scratches or abrasions, thereby making the item (a helmet, for example) as good as new by means of a simple restoration operation.
Special attention is dedicated to the making of helmets:
the use of ideal materials, without the use of solvents dangerous for the helmet, does not alter the mechanical and physical properties and, therefore, does not alter the safety or the specifications indicated by the helmet manufacturer.
UC- Trade Di C.MASETTI.
Via Mazzini, 6 - I.21100 Varese (VA) - Italia
P.I. 02592520122
C.F. MSTCNZ61E66E734U
UNEXPECTED CUSTOM
is a trademark of UC-TRADE
©All rights reserved.
Any reproduction of images, designs, and all forms of intellectual property, even in part, without written permission is prohibited and punishable by law.
Law 633 of April 22, 1941, as amended.