ENG




FOLLOW US

LOGIN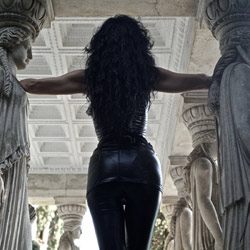 CINZIA MASETTI
The discipline of perception
Visual designer: see visually is limited as not to see at all.
Unlearning to use patterns of depriving comfort dictated by the visual clichés, stereotypes aesthetic, it keeps track of that essence that evokes associations, creates emotional reactions.
Optical communication-visual has no boundaries. Can convey an emotional level feelings and ideas in a more extensive and thorough than any other means of communication.
Experience and operational skills in the methodology of graphic design, knowledge representation techniques of the theory and physiology of perceptual phenomena, mastering the technical and technological instruments of effective design of a product or a system of products are all skills acquired over years of study and work in the field of visual design.
Direzione e sviluppo
Cinzia, within the Unexpected Custom's staff, coordinates the team of experts and professionals by organizing the whole processes for creating the ultimate product and satisfying the customer's expectations, partners and contracting companies.
By the analyzing and the requests evalutation, she defines the guidelines to be follow and determines the process of organization and execution from the conception of the idea to the final product.
OTHER ARTICLES AND EVENTS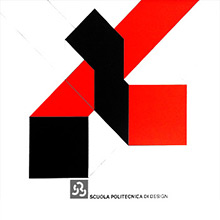 Artistic High School
Polytechnic School of Design, Milan
Know How
The professional training of Cinzia born from the first experiences with internationally renowned masters wich Bruno Munari, Salvatore Garau, Gaetano Kanizsa, Marcello Morandini; professionals with whom, by working in close contact, she has developed professionalism in the field of artistic and applied design.
Cinzia has developed experience with both application and organizational skills with a strong focus on management aspects.
Freelance as visual designer since 1986. She later started with experiences and collaborations with design studios, and she opened her own professional studio.
She has also expanded her professional experience in marketing management and sales strategies for showrooms and fashion stores.
UNEXPECTED CUSTOM IN BEIJING
The attractiveness of Italian art in the world is renewed and confirmed by growing interest in the Asian area.
Aware that Italy and China are two millenarian cultures that are fascinated by pursuing the mutual intent of promoting and developing commercial relations, Unexpected Custom has presented its works in Beijing.
Under the spotlight and television channel and network cameras, the meeting took place on an extraordinary stage in the heart of the fascinating Beijing.
The remarkable size, true paradise for motorcyclists, has allowed the display of numerous castomized motorcycles and helmets, spare parts and accessories.
Relax area, Lounge bar, catering and themed activities have enlivened the event and, at the end of the evening, an exciting pyrotechnic show in the typical Chinese style.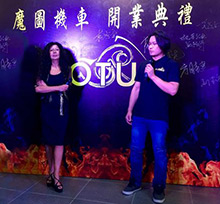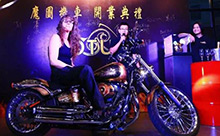 UC- Trade Di C.MASETTI.
Via Mazzini, 6 - I.21100 Varese (VA) - Italia
P.I. 02592520122
C.F. MSTCNZ61E66E734U
UNEXPECTED CUSTOM
is a trademark of UC-TRADE
©All rights reserved.
Any reproduction of images, designs, and all forms of intellectual property, even in part, without written permission is prohibited and punishable by law.
Law 633 of April 22, 1941, as amended.