ENG




FOLLOW US

LOGIN

Graphics and Concept Arts
In the computer age and digital art the artists of Unexpected Custom don't have abandoned the traditional techniques of drawing and graphics.
Pencils, inks, nibs and compasses are also on the tables of our ateliers, always ready to be grabbed from our artists, to plan and create timeless drawings that sink their roots from the classics of art history.


Manual china handwriting and lettering study are the themes for creating illustrations in their declination in the field of merchandising.
The integration of the traditional design, with the current printing techniques, allows the creation of numerous variants of the subject featured on accessories, gadgets, posters and panels for showrooms.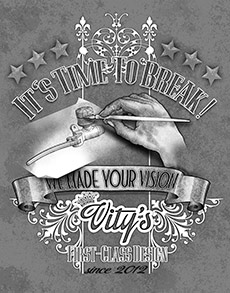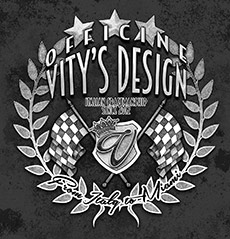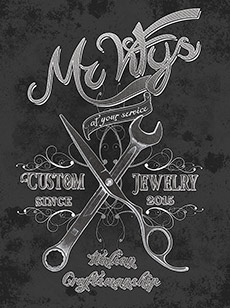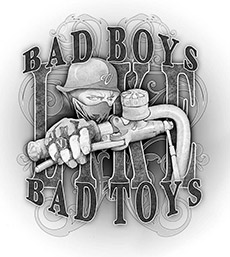 APPLICAZIONE NEL MONDO CUSTOM
The artwork in custom design.
The technical ability to use the graphic sign has been extremely effective in its declination and integration with our artwork's techniques on helmets and motorcycle's parts.
An excellent example are the Da Vinci, Edenbaum and Apocalyptiscer Reiter designs, executed on the helmet's lids previously laminated in metal leafs.
Here the graphic signs, that reproduce the detailed precision of the etchings and engravings, have been successfully decoded in the creation of these unedited subjects.
Even the traditional pencil and pastel design finds its ideal use (thanks to our special surface preparation) in the execution of exquisite historical aesthetic recalling Laeonardo Da Vinci drawings and his famous notes, as well as the works of the period Renaissance and Post-Renaissance.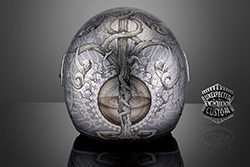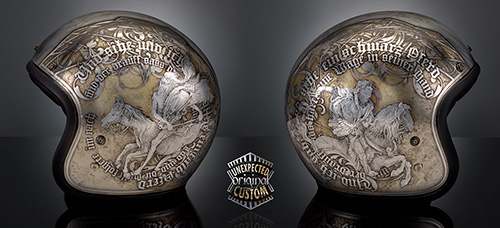 Patchs graphics and design
Inevitable in the "biker" world are the patches. Creating subjects on the theme is stimulating for the research and study of subjects studied and designed beyond the classic use of customary styles and methodologies.
The artwork can be put on garments, embroidered, printed, screen-printed on leather and fabric supports so as to embellish and personalize the garments with which you want to distinguish.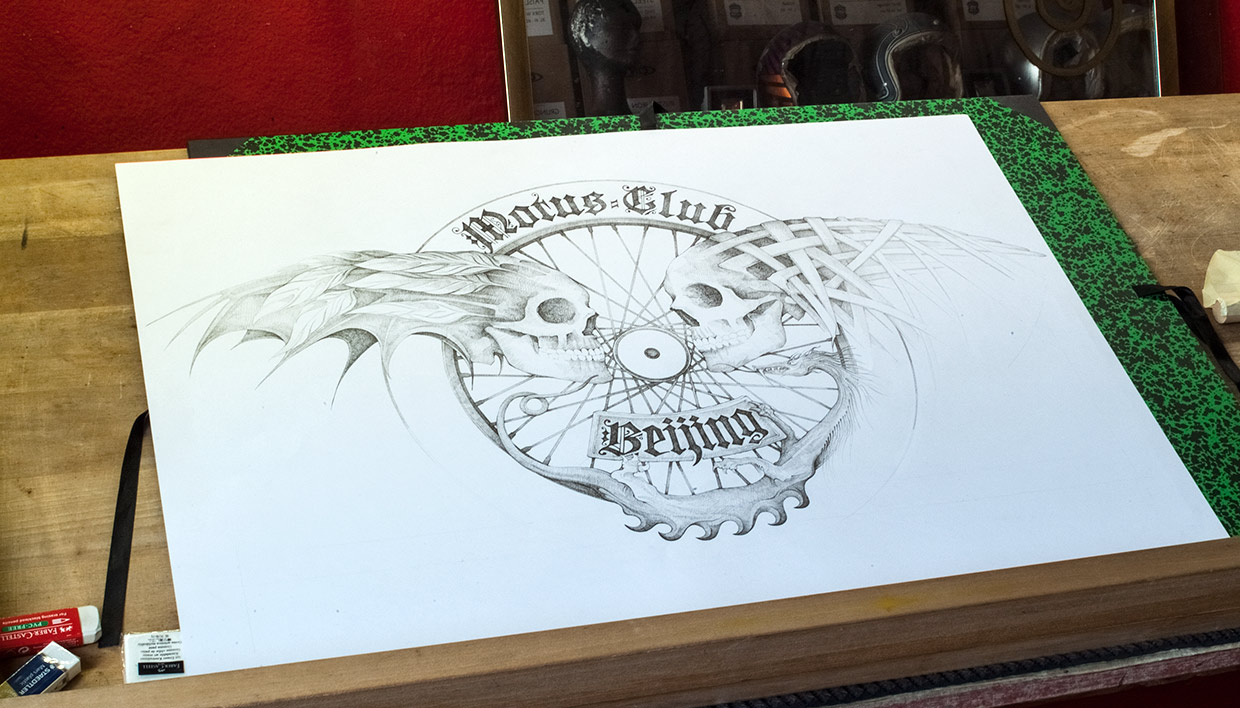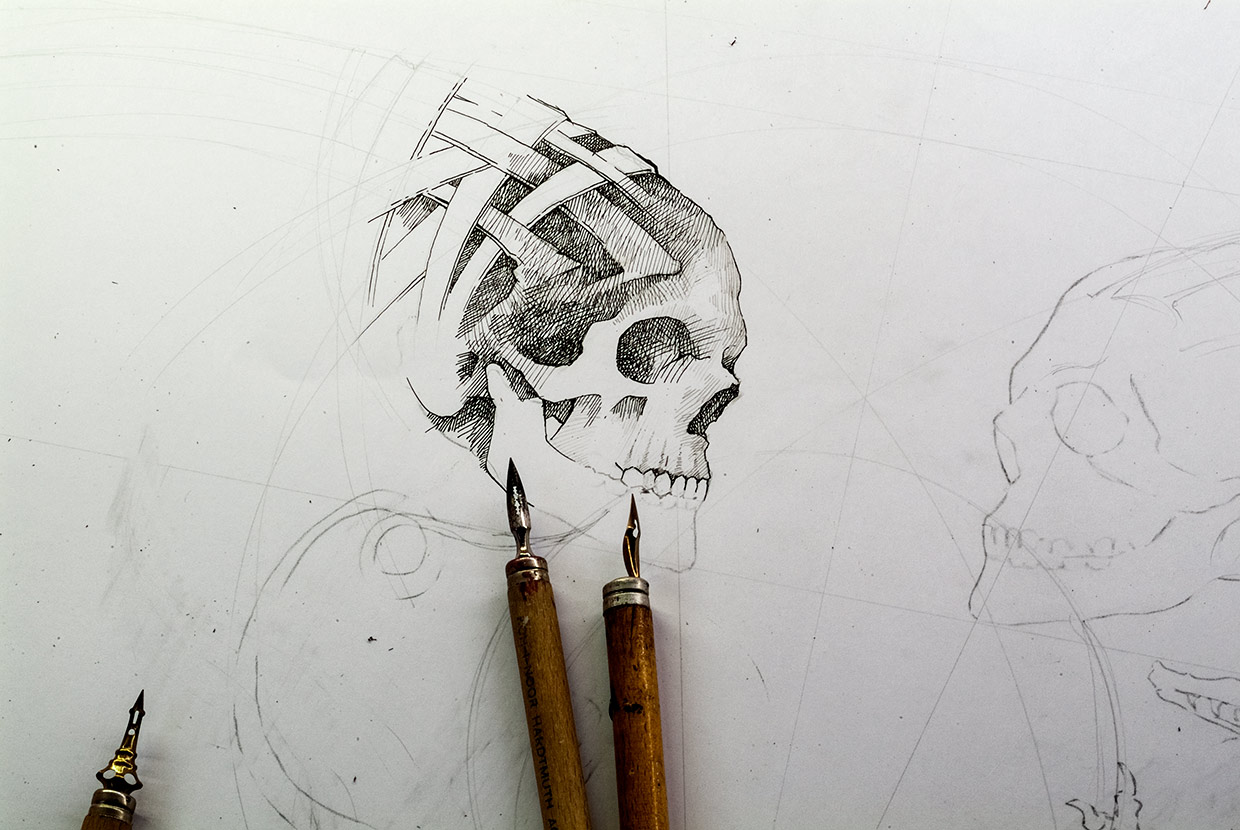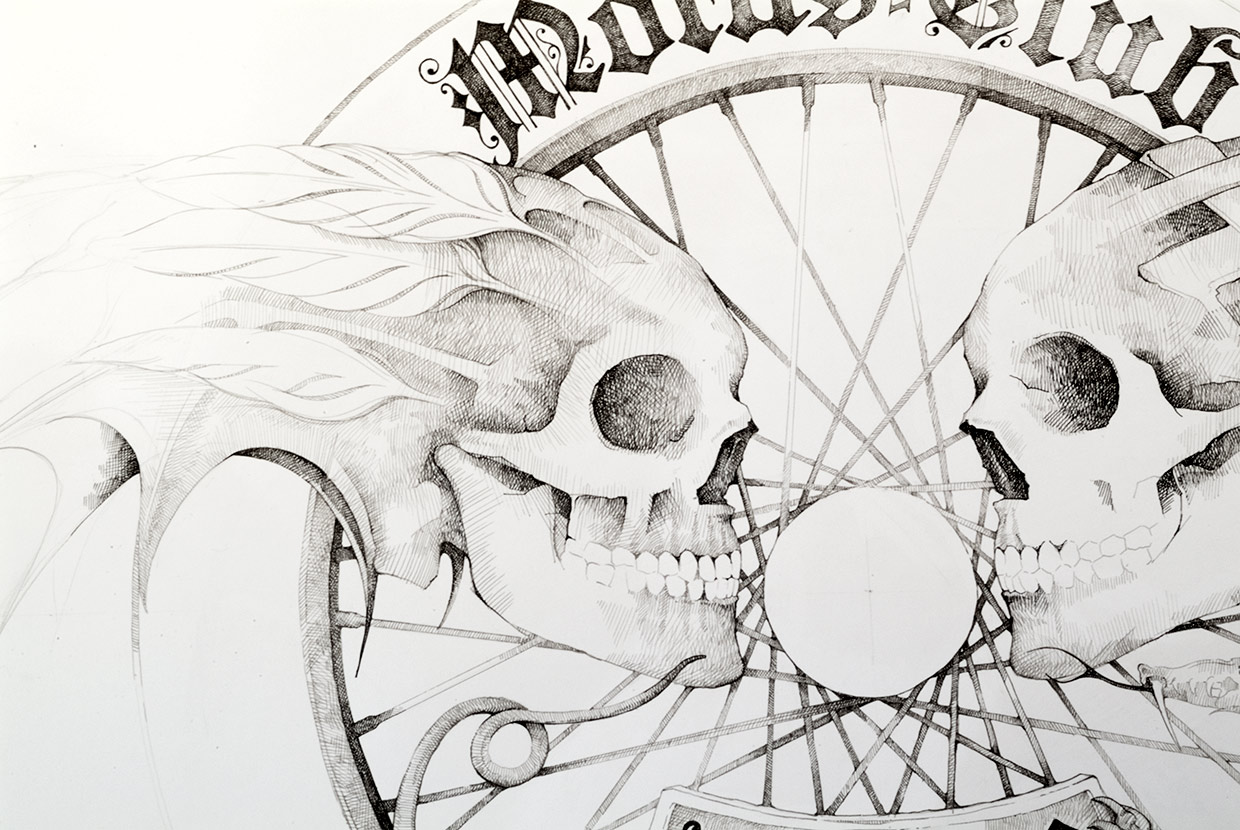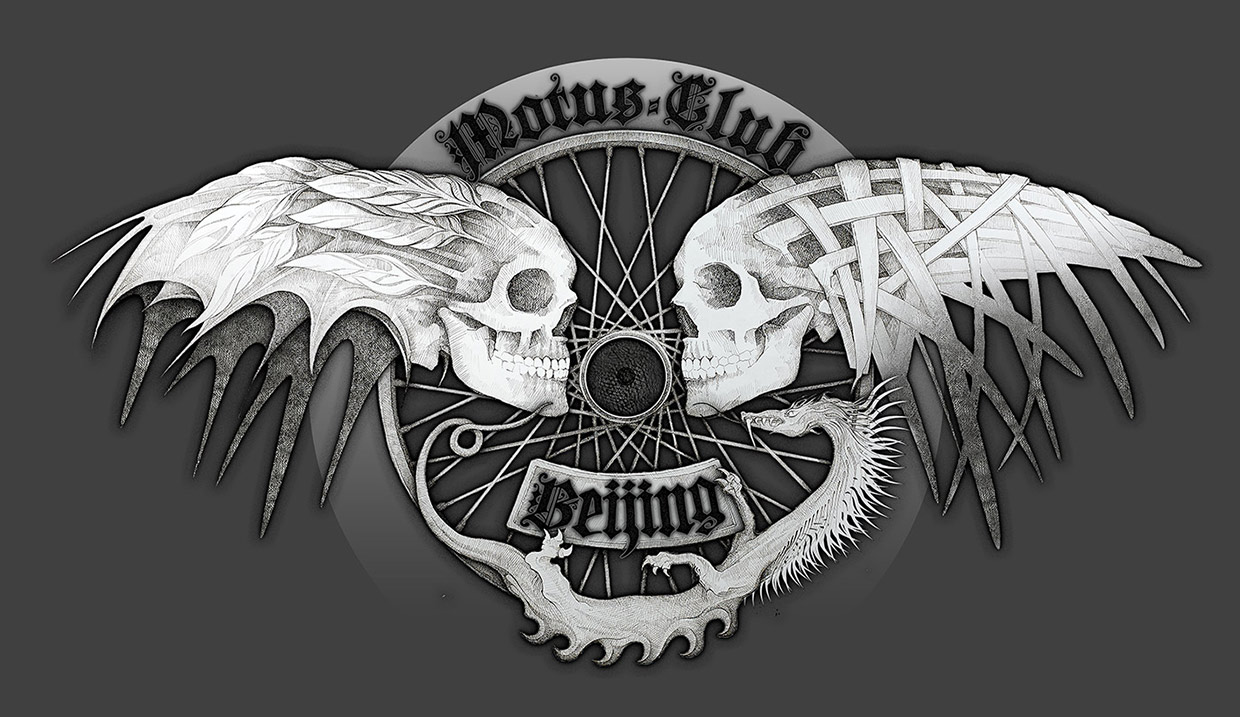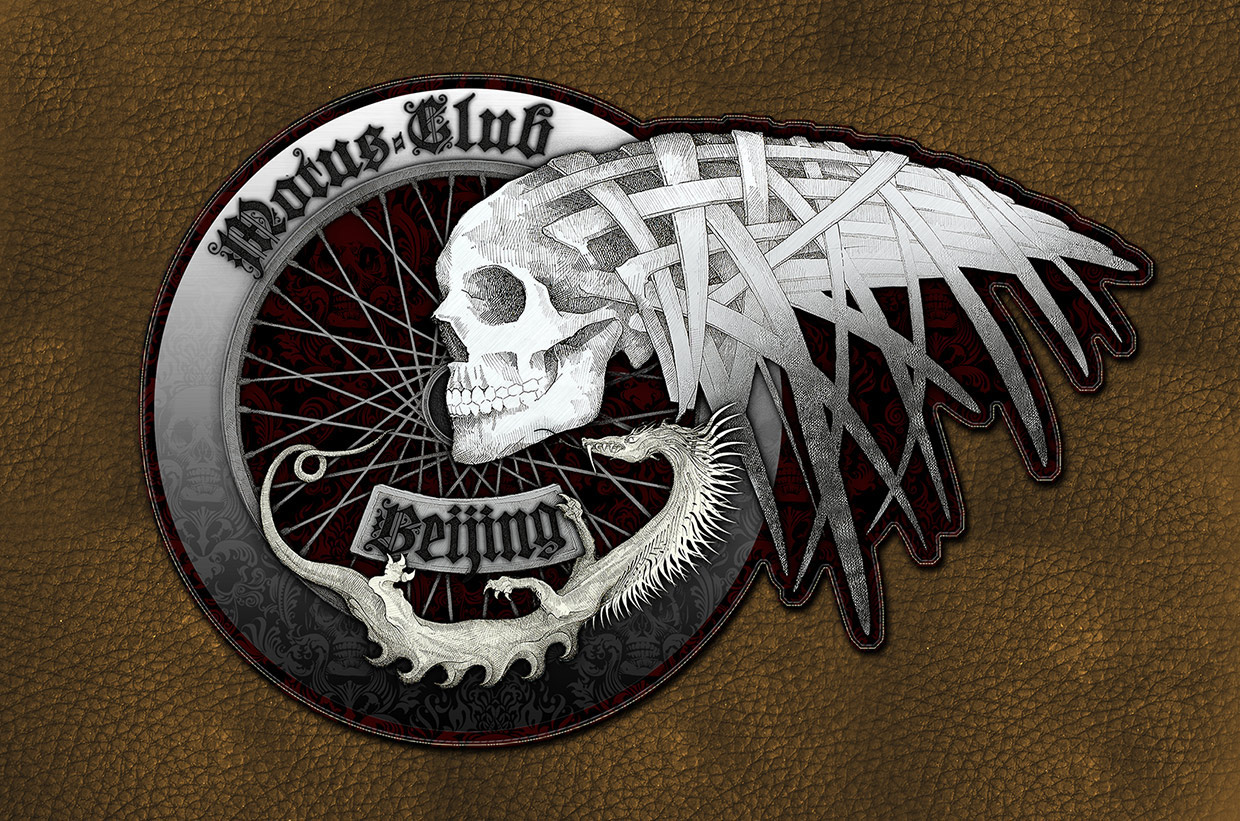 UC- Trade Di C.MASETTI.
Via Mazzini, 6 - I.21100 Varese (VA) - Italia
P.I. 02592520122
C.F. MSTCNZ61E66E734U
UNEXPECTED CUSTOM
is a trademark of UC-TRADE
©All rights reserved.
Any reproduction of images, designs, and all forms of intellectual property, even in part, without written permission is prohibited and punishable by law.
Law 633 of April 22, 1941, as amended.