ENG

FOLLOW US

Gilding
Metallic leaf work



Gilding test

The application of the gold leaf is tested in various ways by using multiple chemical formulas that characterize different aesthetics and mechanics.

Resistance test

The decoration of motorcycle parts made ​​with the technique of gilding are catalyzed and made ​​stable, and durable to the action of time and weather. Only after this process, that takes about 15 days, we can proceed with the artistic design.
Processes in metallic leaf : gold, silver, copper ...
Some decorations are made by completely covering the object with metallic leaf foils. Then we work with airbrush, brushes etc.
Thanks to enormous experience in the field of interior and exterior gilding and the study of the technique at the prestigious ateliers in Vienna, we have developed and perfected many special technics in the field of "Kustom Art".
Starting from a simple cover in gold or silver, we are able to carry out extremely elaborate variations which offer infinite possibilities for original aesthetic and artistic solutions of great impact.
Each of these laminations requires several days of "crystallization" and special chemical treatments to ensure strength and durability.
Work-in-Progress Photogallery
how to order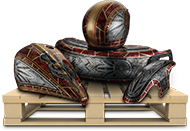 Do you want to order a personalized helmet, a decorated tank or one of our artistic work to be carried out on motocycles parts of your bike?
Click here and follow all the instructions on the page.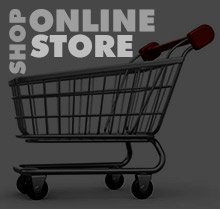 In the online shop you can buy directly our products for immediate delivery.

The on-line store is our 'prêt-à-porter' show-room where you can find helmets, tanks, hancrafted by ours ateliers, as well accessories, clothing etc.
UC- Trade Di C.MASETTI.
Via Mazzini, 6 - I.21100 Varese (VA) - Italia
P.I. 02592520122
C.F. MSTCNZ61E66E734U
UNEXPECTED CUSTOM
is a trademark of UC-TRADE
©All rights reserved.
Any reproduction of images, designs, and all forms of intellectual property, even in part, without written permission is prohibited and punishable by law.
Law 633 of April 22, 1941, as amended.