ENG




FOLLOW US

LOGIN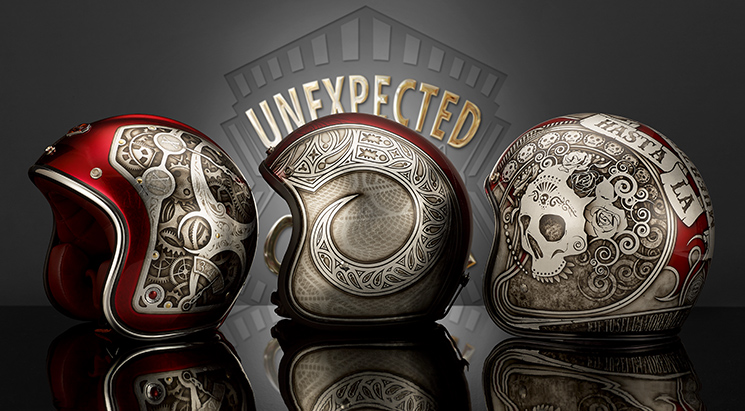 Unexpected Custom
Art, Tradition and Research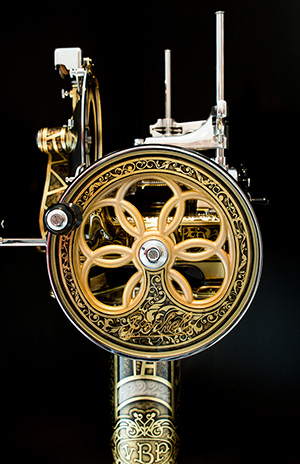 Unexpected Custom is a prestigious Italian brand that since 2010 proposes projects, artistic realizations, exclusive and custom-made designs.
Unlimited interventions of style overlap themselves in a perfect osmosis with the ability of a team that can tell, through the concrete realizations the timeless history and boundaries of applied art, luxury design and high quality Italian craftsmanship.
Unexpected Custom wants to give the right value to the personality and aesthetic taste by creating unedited artworks characterized by a high level of artistic and historical competences, precision and professionalism.
So in our ateliers born artistic works conceived and realized in unique or limited numbered pieces.
Unexpected Custom has introduced, in every single product sector, a new interpretation of the product by distinguish it, through aesthetic, to a precious and sought object of strongexpressive and emotional impact.
Unexpected Custom is located in Varese, near Milan, synonym of the city of fashion and design.
Here born the radically creative and winning projects that leave an impression immediately attributable to the Unexpected Custom brand.
Many and varied are the professional opportunities meet in close collaboration with the prestigious design's centers of the luxury design.
Successfully prestigious brands have been addressed to our prestigious ateliers: Versace, Berkel, Jeffrey Levinson etc. which have focused on exclusive products and collections made by our artists.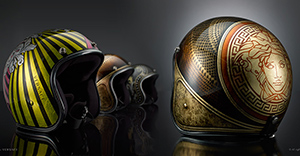 Creativity, style, care in detail and experience have always been the key for the work done by the professionals who make up our staff.
Designers, painters, illustrators, architects and art historians transform each project, through the cult of craftsmanship and cultural preparation in the various fields of expertise, into a true work of art.
Unexpected Custom UC does not aim for easy and consolidated aesthetic seductions, but inspires himself to the art using timeless techniques, methodologies and canons, renewing them through constant technical material research and a manic aesthetic perfectionism.
With the necessary skill to create works with a strong expressive and emotional impact and focusing on excellence, our group aims to satisfy the most demanding enthusiasts and collectors.
In a succession of contrasts and shorts between lines, patterns and decorative styles, the color of the surfaces, sometimes swollen, blurred or hypnotic and vibrant becomes the expression of breakage from the rigidity of traditional design canons.
Every single aesthetic element, perfectly studied and aligned with the intrinsic shape of the object, enhances the extreme meticulousness and emphasizes every single detail.
Furthermore in the process of manufacturing, it is important to choose the materials, colors and finishes to be used to guarantee a product that can not be attacked by thermal stress, U.V. radiation exposure. and other environmental effects.
UC- Trade Di C.MASETTI.
Via Mazzini, 6 - I.21100 Varese (VA) - Italia
P.I. 02592520122
C.F. MSTCNZ61E66E734U
UNEXPECTED CUSTOM
is a trademark of UC-TRADE
©All rights reserved.
Any reproduction of images, designs, and all forms of intellectual property, even in part, without written permission is prohibited and punishable by law.
Law 633 of April 22, 1941, as amended.