ENG




FOLLOW US

LOGIN
A SLICE ODISSEY
Milano, Museo della Scienza e della Tecnica
Unexpected Custom celebrates 120 years of Berkel with a special artworks collection
6 B114 flywheels slicers.
120 years interpreted in six exclusive artworks: one for every twenty years.
The special collection that celebrates the history of Berkel in more than a century of indelible events in memory.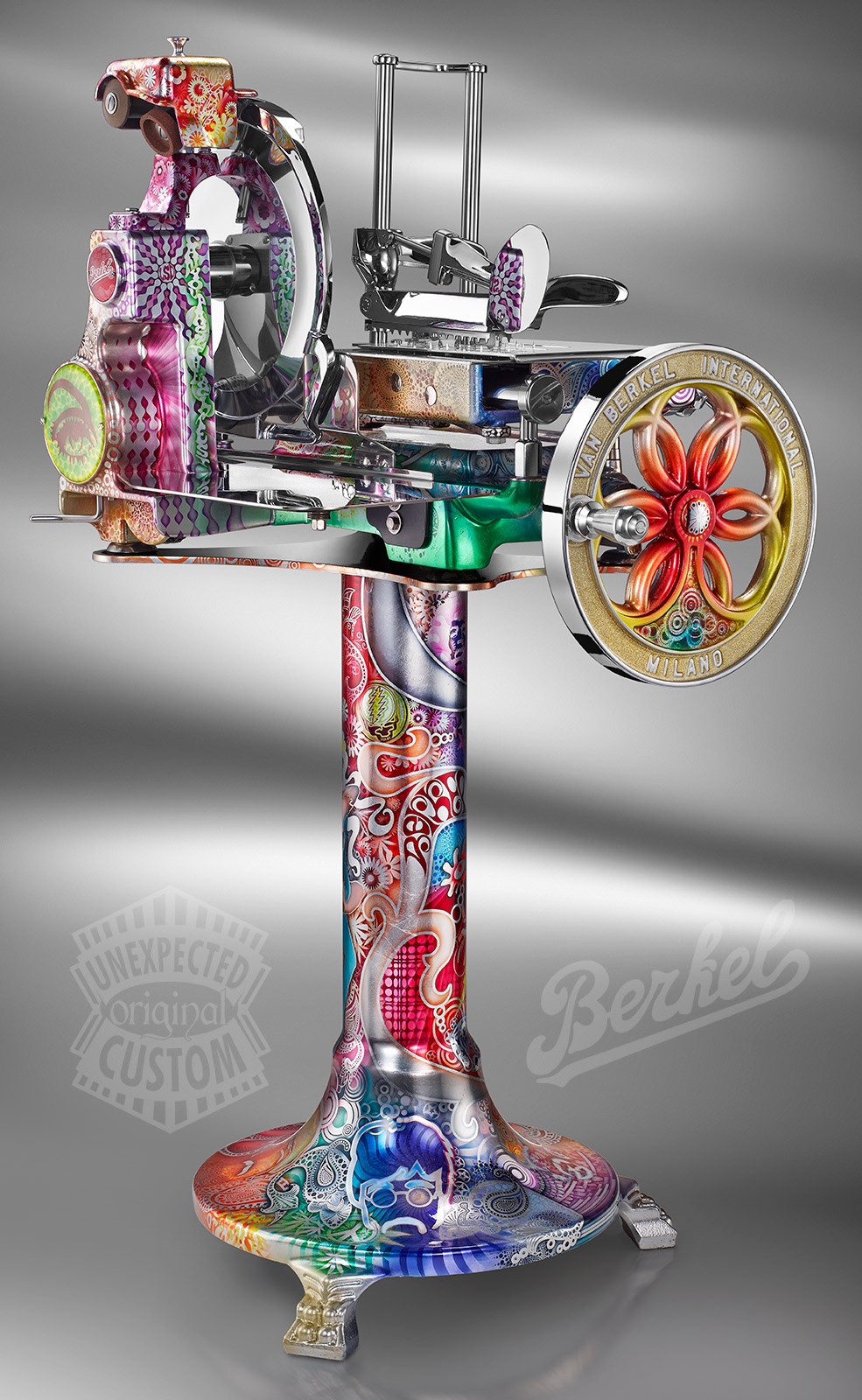 An everyday product that becomes lyrical and ends up in modern apartments and new skyscrapers as a piece of industrial design, the Berkel flywheel slicer was born perfect in its linearity, therefore unperfectible.
Like a bicycle, a fountain pen, a mechanical clock.
An object that's remained the same throughout the thickest, most intense century in human history: a flywheel constantly spinning like the wheel of time, unmoved in the midst of the storms of history.
On the shell of the slicer - the same model decorated in six different versions - cultural and historical events are impressed in the shape of well and lesser known iconographic symbols or visual details to be spotted and deciphered.
The pieces will be exhibited following a chronological progression in an installation where light, sound and video are designed to evoke memories both close and far away.
The location chosen for this exhibition is the National Museum of Science and Technology, an institution that was born in the city of the Politecnico as well as big factories to dignify technology more than science.
Situated a few steps from "The Last Supper", the Museum was named after Leonardo da Vinci, who entered the Milanese court of Ludovico il Moro as a set designer and hydraulic engineer - excellent at "moving water from one place to another" - rather than as a painter.
Unexpected Custom is an artist group with roots in the Sezessionstil Vienna rather than Milan in the Renaissance or Industrial time.
Its point of reference is the Habsburg capital where Gustav Klimt, Egon Schiele and Otto Wagner broke away from Academia to devote themselves to Gesamtkunstwerk, the total work of art where architectural designing, painting, sculpting and decorating meet.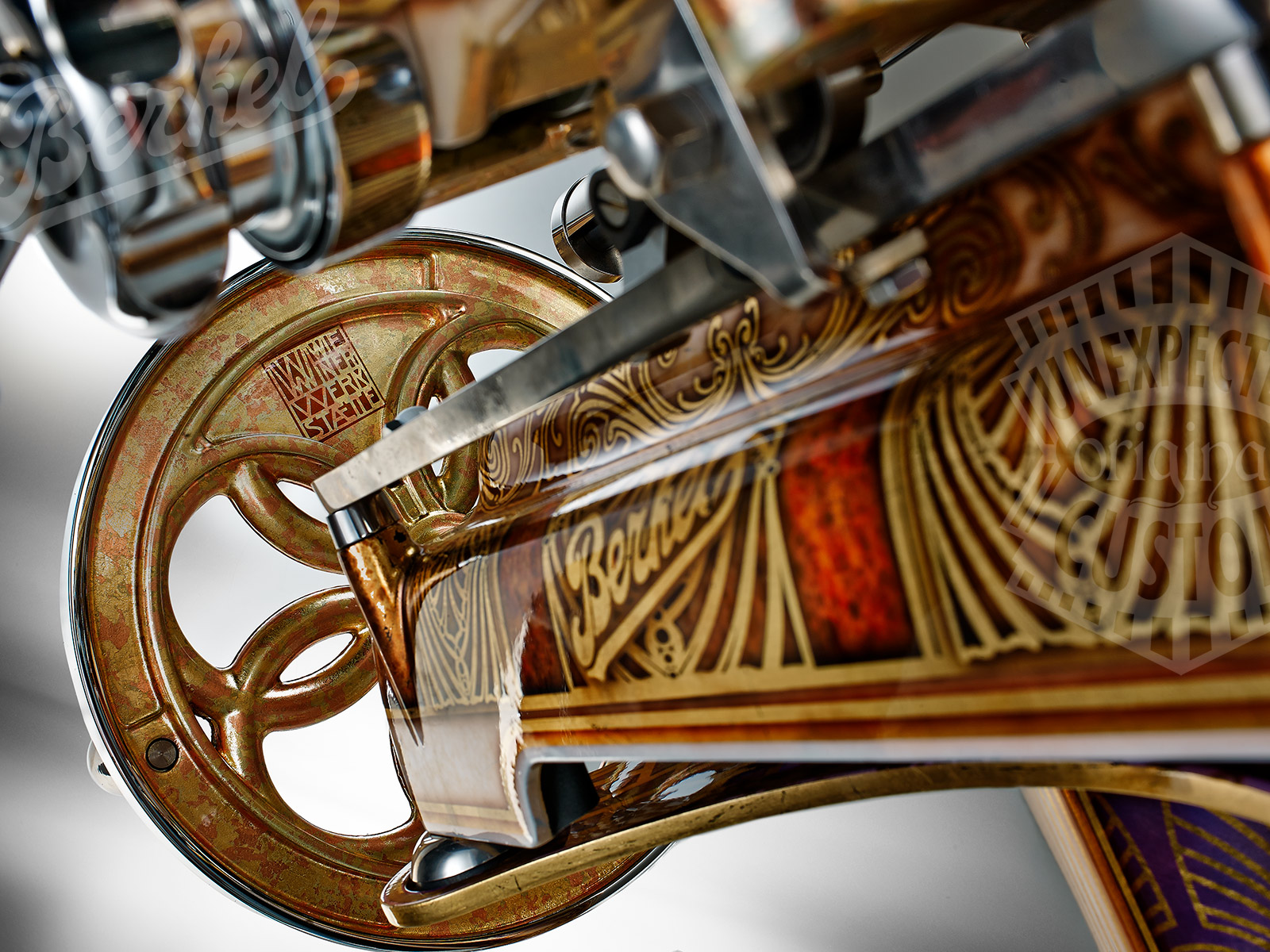 Today, at a time when art has drifted away from everyday life, becoming more and more an inaccessible and incomprehensible insiders' game, the Unexpected Custom artists resume the lesson of the "Wiener Werkstätte", the Viennese Workshops, and apply it to industrial products, turning them into unique pieces which arouse the "mirabilia" that generates a dialogue in clear antithesis with the silence of what's conventional.
A destiny reserved for the occasion to the B114 slicer by Berkel.
Antonio Armano
For more info visit the dedicated web site UNEXPECTED CUSTOM FOR BERKEL
VIDEO
OTHER ARTICLES AND EVENTS