ENG




FOLLOW US

LOGIN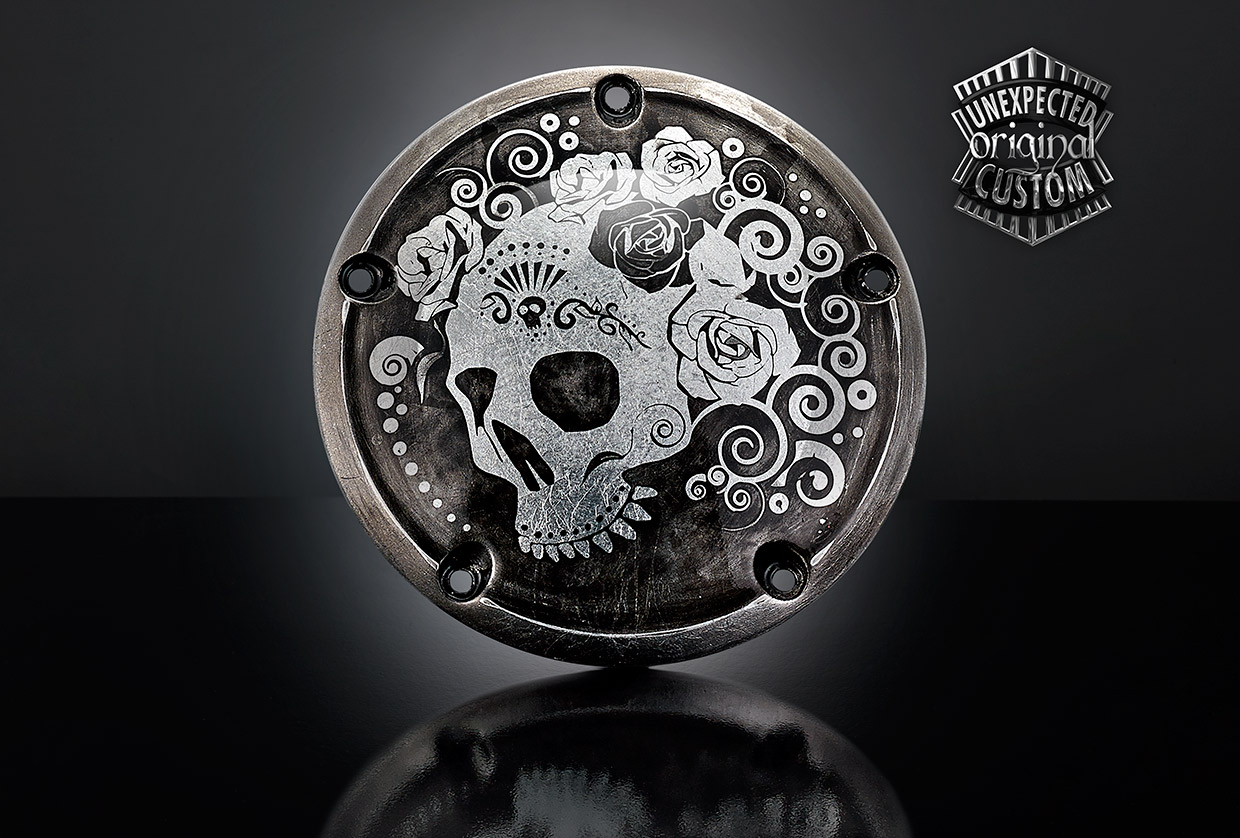 HASTA LA MUERTE
design worked on Harley-Davidson
Design inspired by traditional designs of the mexican masks of the festivity dedicated to the "Dias de la Muerte".

From the style exquisitely naive and folk of the Central America lands comes this design extremely eye-catching and unique.

The typical illustrations of skeletons, skulls and references to the imaginary from 'fterlife' mix with the neo-Baroque rules of XVI and XVII century from Spanish import.

The design "Hasta La Muerte no.2" differs from the homonymous "Hasta La Muerte no.1" for the two skulls on the sides.
OTHER CUSTOMIZED PRIMARYCOVERS
Details
Artistic intervention code : 000273


Art techiques :
Silver leaf, airbrush.

Intervention details :

background : Full Metal
design : Hasta La Muerte 2
extra 1 : ---
extra 2 : ---
extra 3 : ---
finish : Glossy finish

Processing time :
57 hours of artistic work on helmet
120 hours of artistic work on tank
200 hours of artistic work on motorbike set (3 pcs.)


Delivery time :
39 working days for one helmet
44 working days for one gastank
65 working days for a motorbike set (3 pcs.)

The delivery times are approximate and they are calculated based on the manufacturing and artistic processes, drying and testing times, and the processing orders currently scheduled.
RELATED ARGUMENTS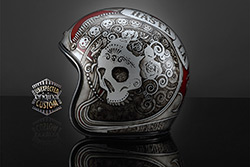 ACCESSORI MOTO