ENG




FOLLOW US

LOGIN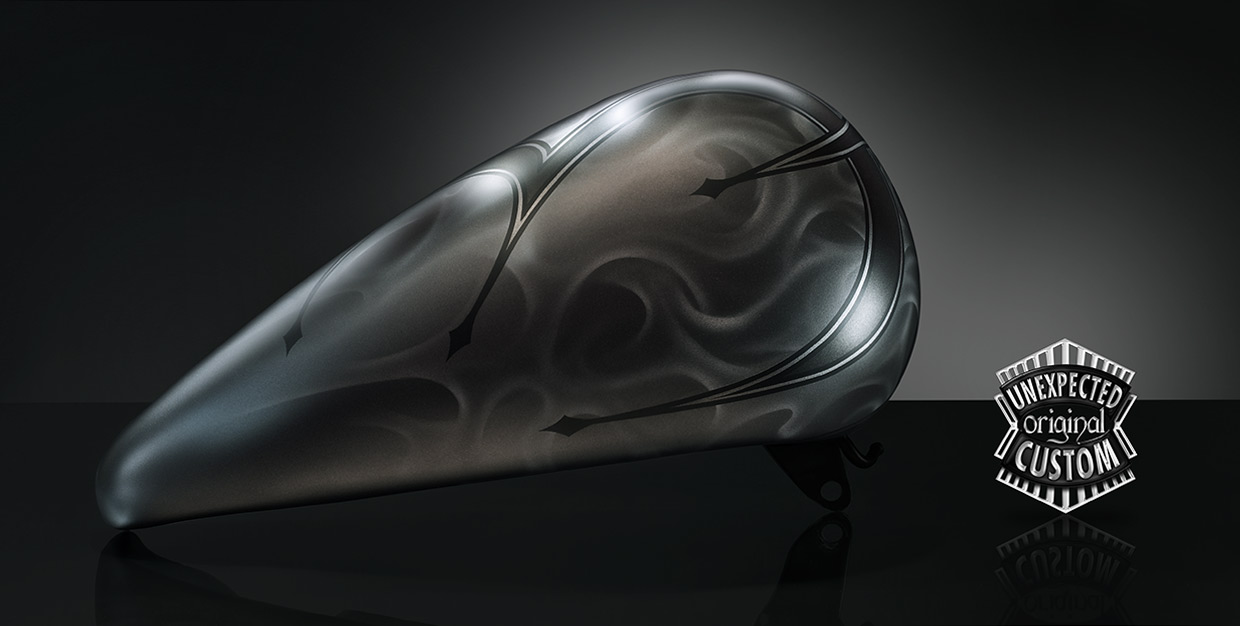 TRIBAL FLAMES
design worked on Harley-Davidson Fat Bob
The design interpret abstract lines and shapes that recall primitive symbols.

The spikes that draw the lines of tribal tattoos create, with a soft developing curves, a contrast with the 'suffused' drawings of the 'true flames' airbrushed with precision on the background of the artwork.
Harley-Davidson Fat Bob tank deliberately made in black and white to accentuate the contrast of the expressed graphic concept.

The tribal symbol, drawn with precision on the suffused surface with light flames by freehand airbrushed, wraps around the sinuous shape of the tank and is finished with metallic and sparkle colors that shine under the elegant matt satin finish.
Details
Artistic intervention code : 000233


Art techiques :
Aerografo, metallic and sparkle colors.

Intervention details :

background : Flat color
design : Tribal Flames
extra 1 : ---
extra 2 : ---
extra 3 : ---
finish : Matt finish

Processing time :
17 hours of artistic work on helmet
36 hours of artistic work on tank
60 hours of artistic work on motorbike set (3 pcs.)


Delivery time :
34 working days for one helmet
33 working days for one gastank
47 working days for a motorbike set (3 pcs.)

The delivery times are approximate and they are calculated based on the manufacturing and artistic processes, drying and testing times, and the processing orders currently scheduled.
ACCESSORI MOTO