ENG




FOLLOW US

LOGIN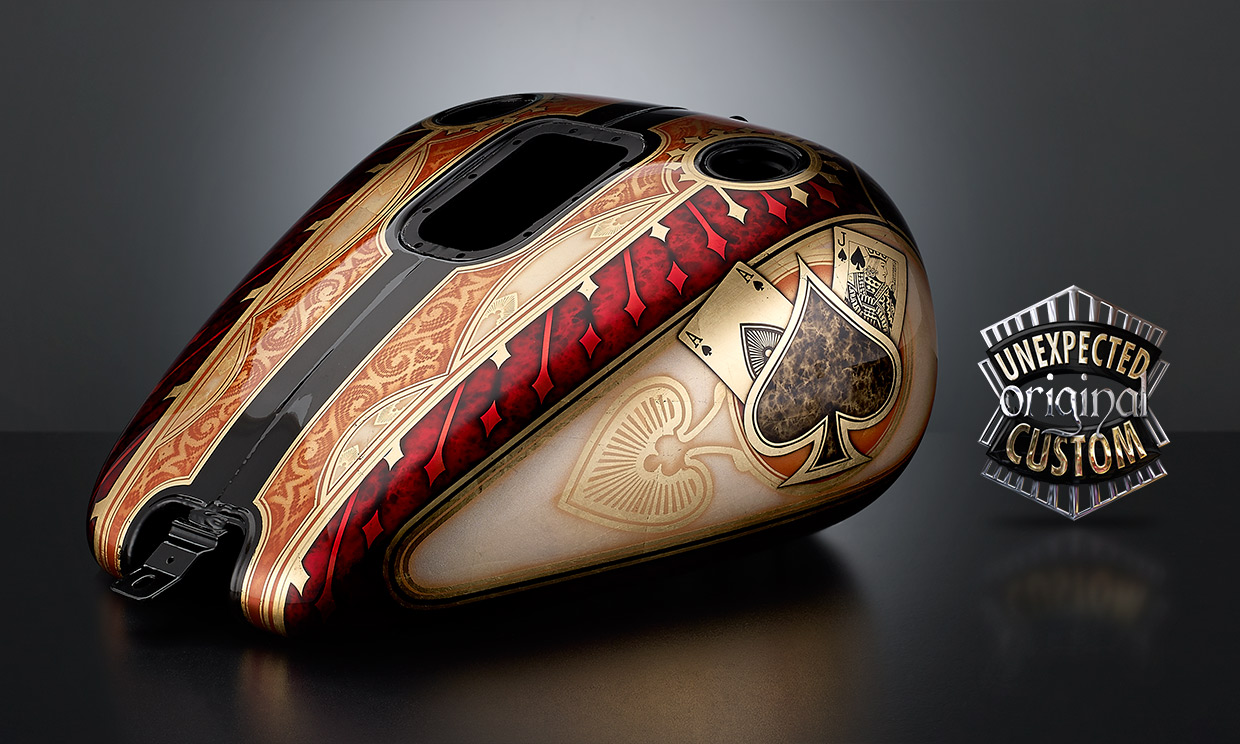 BLACKJACK
design worked on Harley-Davidson Softail
Design composed of a symbols set harmonized to each other that blend together for a very personal creation of great visual impact.

In a game of overlap born the unusual idea with an evocative aesthetic from the world of slot machines, roulettes, poker chips and dices of the American casinos green tables.

In this composition stand out, as well as the unmistakable symbol of the ace of spades, playing cards with their rich decorations printed on the back.
Harley-Davidson Softail tank airbrushed and painted with special techniques.

Full of overlapping transparent glazes, metallic and pearlescent colors that blend together with each other.
Details
Artistic intervention code : 000262


Art techiques :
Airbrush, metallic and nacre colors, special painting tachniques.

Intervention details :

background : Full Metal
design : Las Vegas
extra 1 : ---
extra 2 : ---
extra 3 : ---
finish : Glossy finish

Processing time :
62 hours of artistic work on helmet
130 hours of artistic work on tank
217 hours of artistic work on motorbike set (3 pcs.)


Delivery time :
40 working days for one helmet
45 working days for one gastank
67 working days for a motorbike set (3 pcs.)

The delivery times are approximate and they are calculated based on the manufacturing and artistic processes, drying and testing times, and the processing orders currently scheduled.
RELATED ARGUMENTS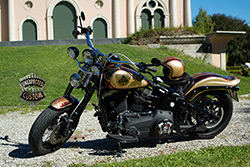 ACCESSORI MOTO