ENG




FOLLOW US

LOGIN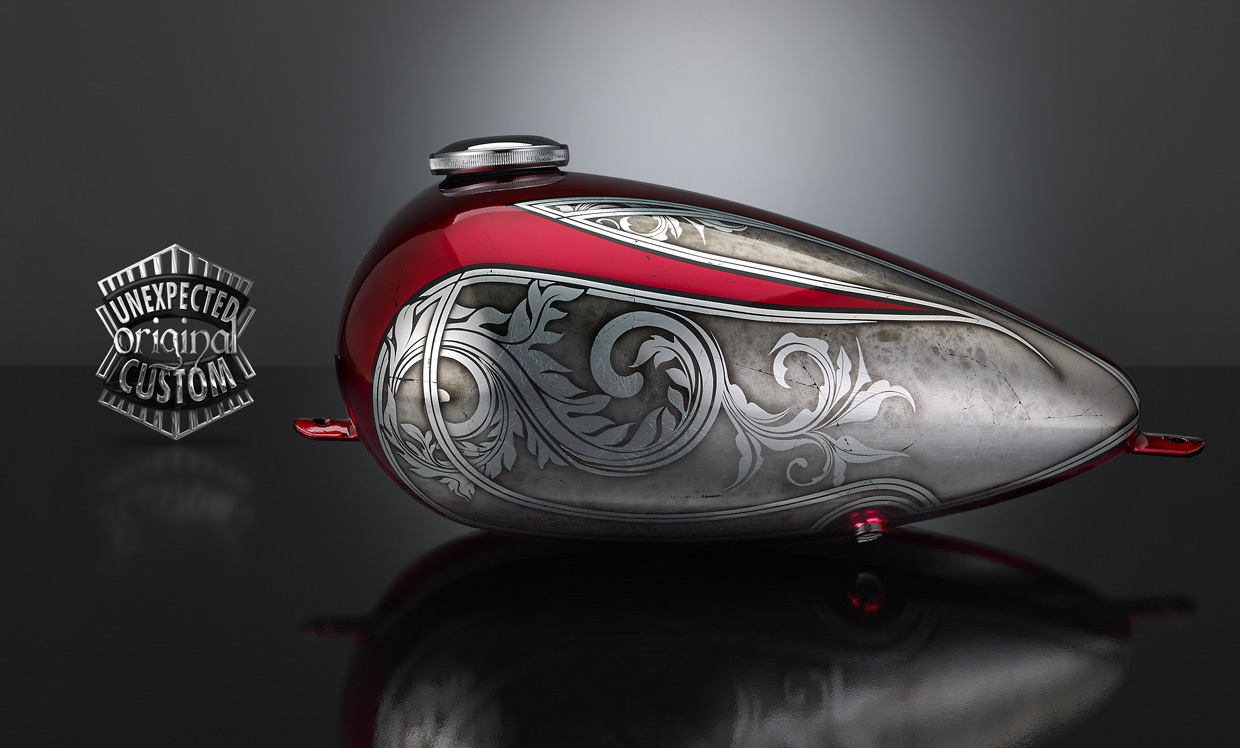 VINTAGE BAROQUE 2
design worked on Custom Chopper Mustang
Design features from a sophisticated pattern that delivers in times past.

From classic floral flair and fanciful imagination of the time "baroque" a rich and valuable plot fits in with the 'scallops' proposing a elegant design and a vintage feel.
Refined and elegant chopper tank Mustang type.

Artistic execution made with an intense shade of 'red campari' who joins the fines blacks and the 'gunmetal' silver tones.

Delicate interpretation of baroque iconography in a rich and intricate airbrushed weaving.

Glazed with transparent glass colors the scallops in red stand out on the monochrome basis, emphasizing the sinuous teardrop shape of the tank.
Details
Artistic intervention code : 000217


Art techiques :
Silver leaf, airbrush, glass colors.

Intervention details :

background : Full Metal
design : Vintage Baroque 2
extra 1 : ---
extra 2 : ---
extra 3 : ---
finish : Glossy finish

Processing time :
36 hours of artistic work on helmet
76 hours of artistic work on tank
126 hours of artistic work on motorbike set (3 pcs.)


Delivery time :
37 working days for one helmet
38 working days for one gastank
56 working days for a motorbike set (3 pcs.)

The delivery times are approximate and they are calculated based on the manufacturing and artistic processes, drying and testing times, and the processing orders currently scheduled.
ACCESSORI MOTO