ENG




FOLLOW US

LOGIN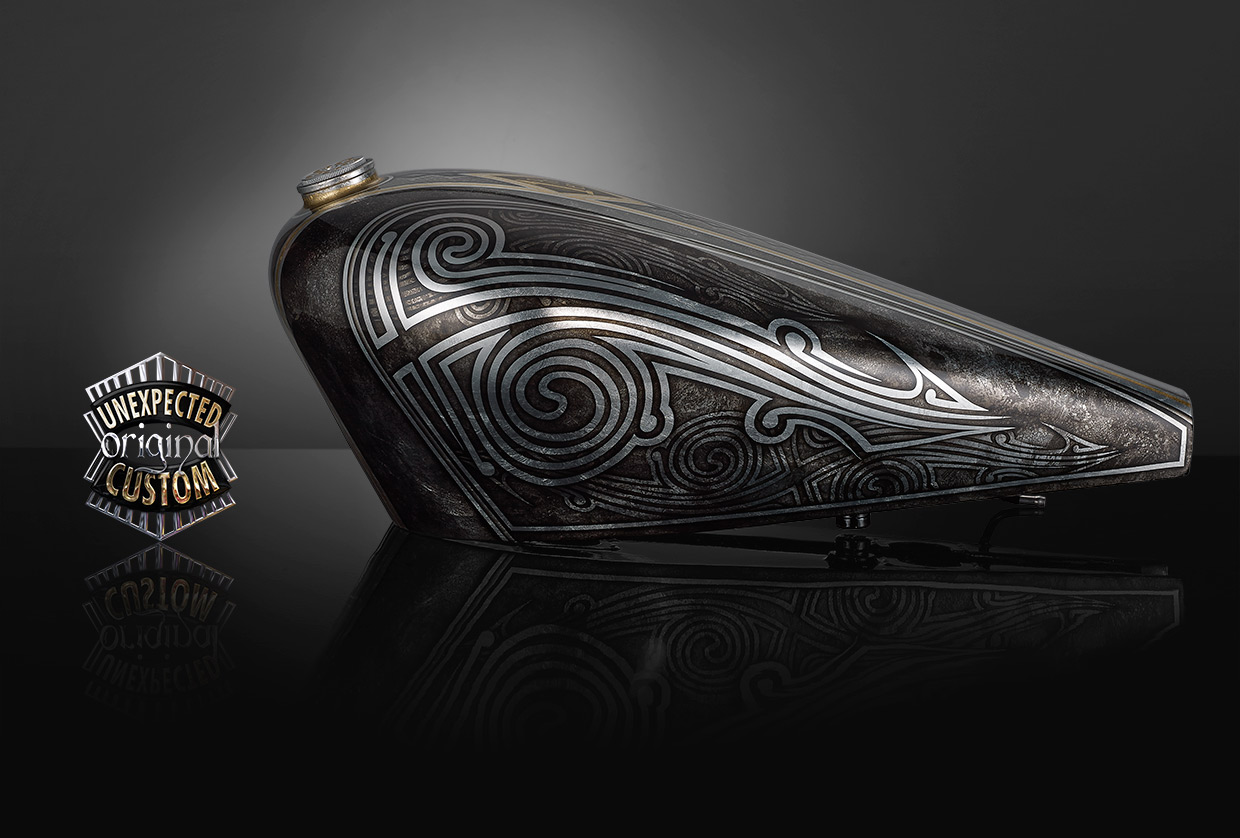 TRIBAL TATTOO
design worked on Custom Chopper
The design 'Old School No.2' is a variant of the famous 'Old School no.1', which enjoys numerous appreciations among our admirers.

Patterns, curve forms and spirals run parallel in fractal a game where the lines and curves contrasting with the spikes and the edges.

This design's variant offers a more aggressive style, and vocation of love for the beauty in Celtic jewelry decorations.

The main artistic pattern is is proposed on two superimposed layers. They create a fascinating game of lines that enhance the three-dimensional airbrush technique.
The complex artistic execution on this tank was performed on a complete lamination silver leaf and processed with special technique granite effect.

The elegant long form of the tank is accentuated and embellished by the central upper band bounded by gold leaf inlays.
Details
Artistic intervention code : 000245


Art techiques :
Silver leaf, gold leaf, sugar, airbrush.

Intervention details :

background : Granite
design : Tribal Tattoo
extra 1 : Inlay in gold leaf
extra 2 : ---
extra 3 : ---
finish : Glossy finish

Processing time :
40 hours of artistic work on helmet
84 hours of artistic work on tank
140 hours of artistic work on motorbike set (3 pcs.)


Delivery time :
37 working days for one helmet
39 working days for one gastank
58 working days for a motorbike set (3 pcs.)

The delivery times are approximate and they are calculated based on the manufacturing and artistic processes, drying and testing times, and the processing orders currently scheduled.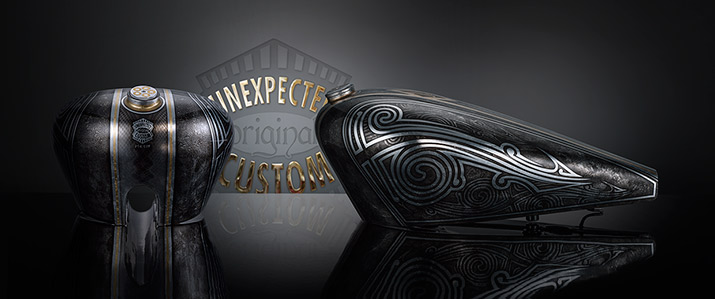 ACCESSORI MOTO