ENG




FOLLOW US

LOGIN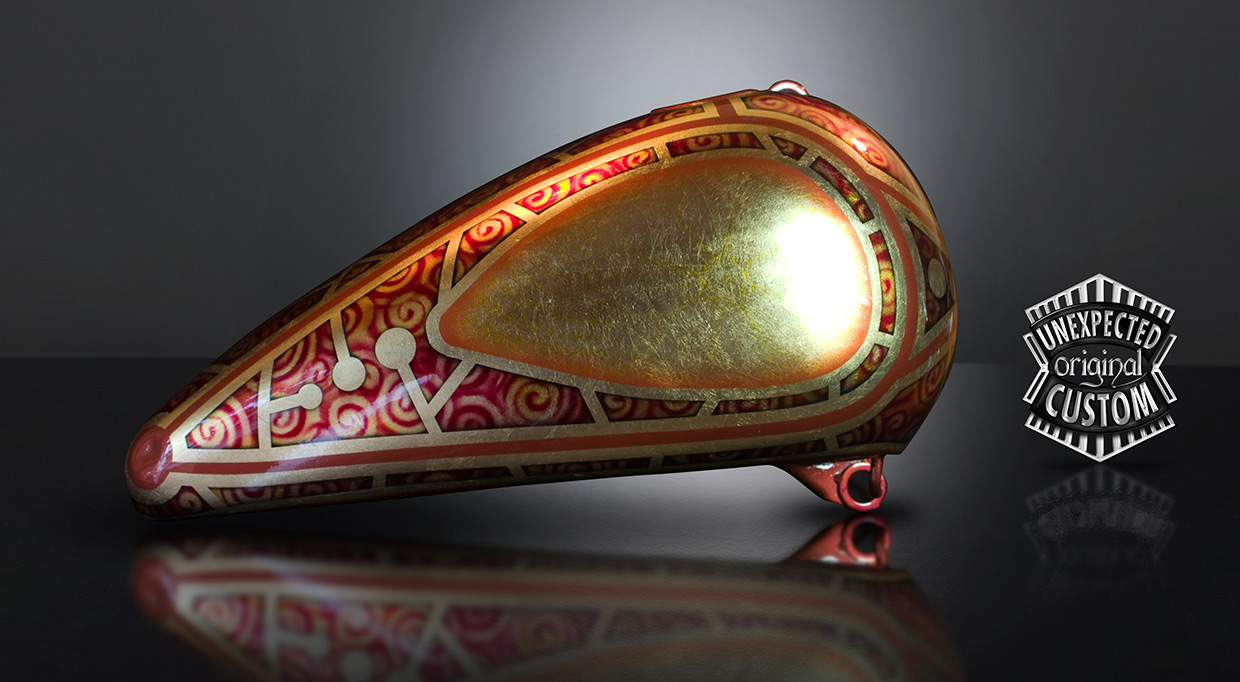 FRACTAL GOLD
design worked on Harley-Davidson Fat Bob
Fractal Art, geometric shape with internal dilation: repeats in its the same way on different scales.

The backgrounds of this design, bounded by straight lines composed with mirrored different angles, offering a 'fractal' texture obtained by the layering of evanescent curls and spirals.

The contrast between the spirals and curved signs and the highly geometric lines create a 'cage' that offers full and generous suggestions to the worked surface.
Luxurious Haley-Davidson Fat Bob tank, completely covered in gold leaf, airbrushed with enamels and transparent glass colors, finished with metallic colors to give extreme shine and high definition.
Details
Artistic intervention code : 000235


Art techiques :
Gold leaf, airbrush, kandy and mettalic colors.

Intervention details :

background : Full Metal
design : Fractal Spirals
extra 1 : ---
extra 2 : ---
extra 3 : ---
finish : Glossy finish

Processing time :
24 hours of artistic work on helmet
50 hours of artistic work on tank
84 hours of artistic work on motorbike set (3 pcs.)


Delivery time :
35 working days for one helmet
35 working days for one gastank
51 working days for a motorbike set (3 pcs.)

The delivery times are approximate and they are calculated based on the manufacturing and artistic processes, drying and testing times, and the processing orders currently scheduled.
ACCESSORI MOTO