ENG




FOLLOW US

LOGIN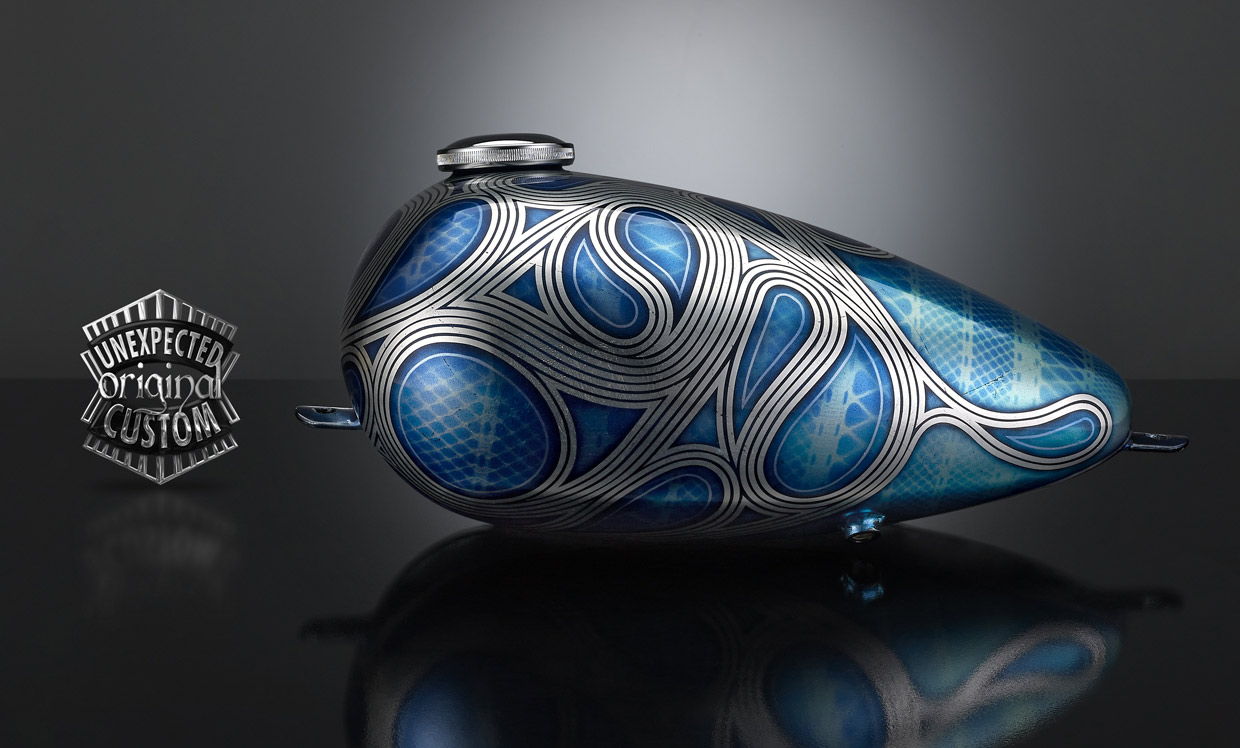 70s SOUL
design worked on Custom Chopper Mustang
In perfect vintage style inspired by the 70s.

A design from the iconic graphic structures typical of the prints and decorative pattern of those years.

The paired lines chase each other, creating sinuous and optical vortices in a game of extremely lively volumes in a spirited reminiscent of the designs, vinyls and decorations of a time when fantasy and colors were the essential themes.
Lively but elegant the artistic development executed on the small tank Mustang type.

Completely covered in silver leaf and airbrushed with special colors of our production, obtained by mixing glass colors, metal powders and genuine nacre.
Details
Artistic intervention code : 000218


Art techiques :
Silver leaf, airbrush.

Intervention details :

background : Full Metal
design : 70s Soul
extra 1 : ---
extra 2 : ---
extra 3 : ---
finish : Glossy finish

Processing time :
48 hours of artistic work on helmet
101 hours of artistic work on tank
168 hours of artistic work on motorbike set (3 pcs.)


Delivery time :
38 working days for one helmet
42 working days for one gastank
61 working days for a motorbike set (3 pcs.)

The delivery times are approximate and they are calculated based on the manufacturing and artistic processes, drying and testing times, and the processing orders currently scheduled.
ACCESSORI MOTO