ENG




FOLLOW US

LOGIN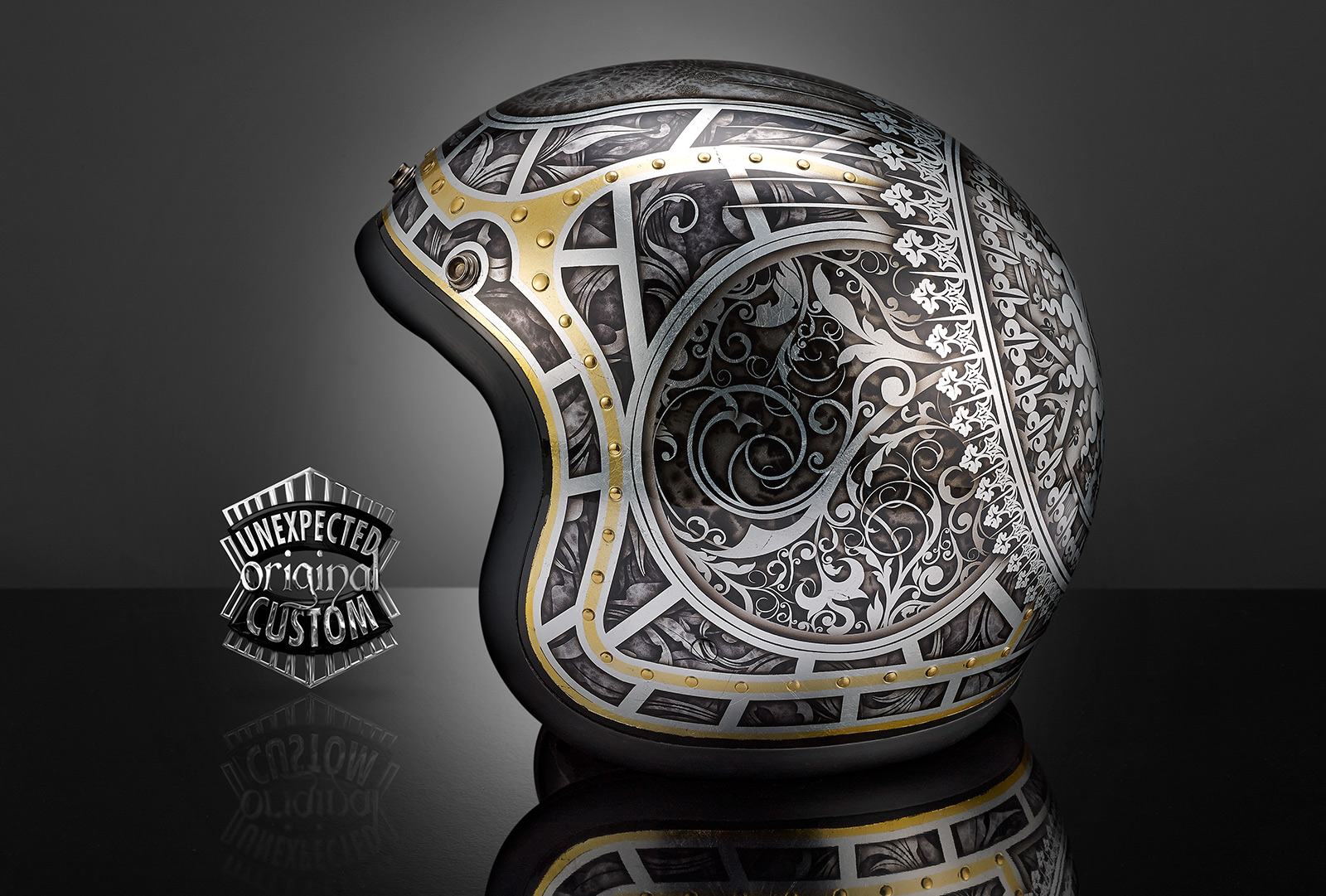 JUGENDSTIL 5
design worked on DMD Vintage
Extremely magnificent, sophisticated and elaborate.
Design rich in details and numerous references to historical arts: baroque floral motifs, florentine lilies, gothic modules and fractal spirals typical of central european Jugendstil that mix the whole design of this unique and luxurious artwork.

The intricate compositional structure is a revised revised and enriched version of the Jugendstil 3 design. At the heart of the dense network of lines, now mirror reflected now in asymmetrical composition, stands the unmistakable Visconti Sun whose the rays follow the sinuous geometric contours of the famous snake of the heraldry of Milan.

This design, though not easy at first glance, reminiscent of the refined and meticulous work of the chisel of the sixteenth century Spanish armor.
Details
Artistic intervention code : 000288


Art techiques :
Silver leaf, airbrush, Swarowski studs.

Intervention details :

background : Full Metal
design : Jugendstil 5
extra 1 : ---
extra 2 : ---
extra 3 : Swarovski Studs - 100 pc.
finish : Glossy finish

Processing time :
64 hours of artistic work on helmet
134 hours of artistic work on tank
224 hours of artistic work on motorbike set (3 pcs.)


Delivery time :
40 working days for one helmet
46 working days for one gastank
68 working days for a motorbike set (3 pcs.)

The delivery times are approximate and they are calculated based on the manufacturing and artistic processes, drying and testing times, and the processing orders currently scheduled.
RELATED ARGUMENTS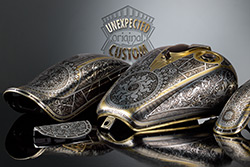 ACCESSORI CASCHI