ENG




FOLLOW US

LOGIN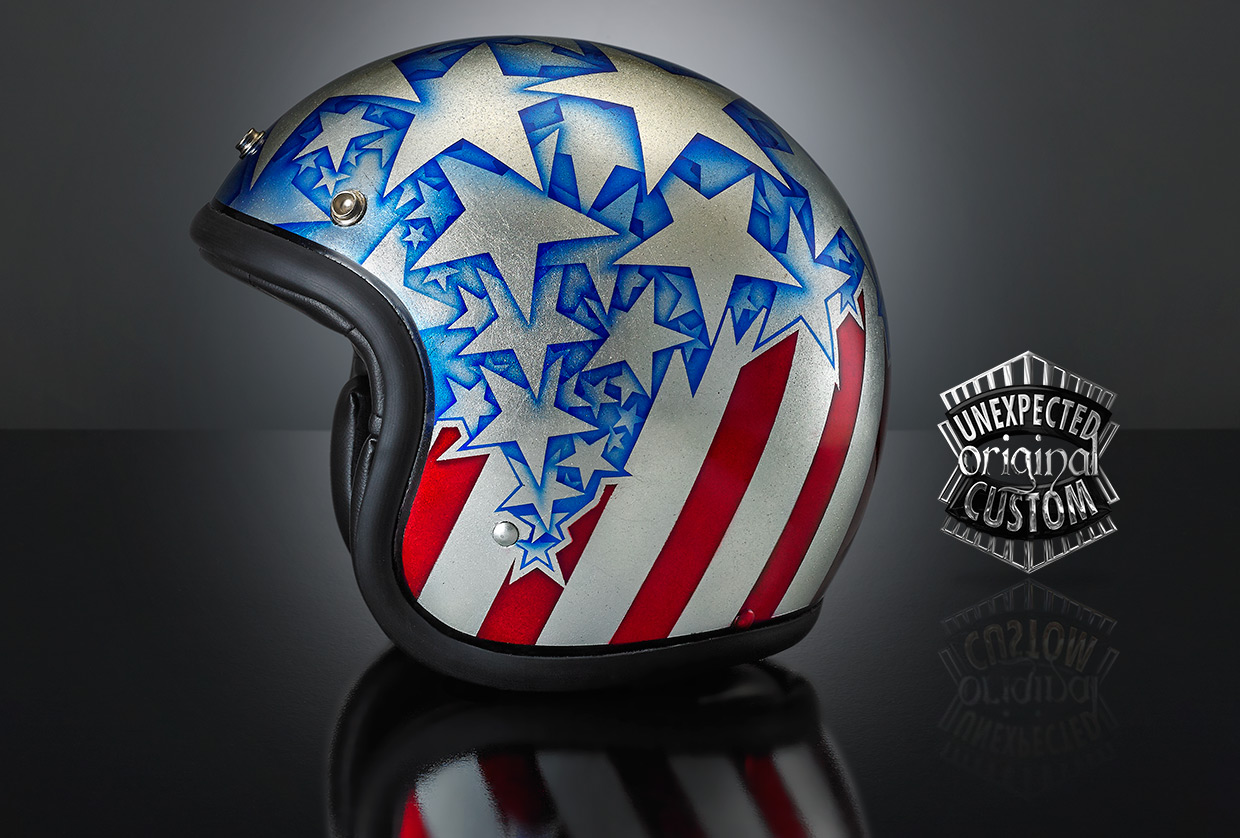 CAPTAIN AMERICA
design worked on DMD Vintage
The stars and stripes of the American flag have always inspired designers and stylists.

Especially in the custom bikes world the American Style give strong aesthetic suggestions: from the biker style of Marlon Brando, with its bad boy manner, to the transgressive and free Peter Fonda in the role of the eternal Captain America in the film Easy Rider directed by Dennis Hopper.

In this our new edition of the Captain America theme the stars are layered in irregular cascade offering an unusual three-dimensional game of five-pointed textures.
The helmet's shell is completely covered in silver leaf and airbrushed with transparent glass colors.
To accentuate the surface's brilliance we used fine silver spangles and sparkle colors.
Details
Artistic intervention code : 000250


Art techiques :
Foglia argento, aerografo, colori per vetrata e sparkle .

Intervention details :

background : Full Metal
design : Captain America
extra 1 : ---
extra 2 : ---
extra 3 : ---
finish : Glossy finish

Processing time :
22 hours of artistic work on helmet
45 hours of artistic work on tank
75 hours of artistic work on motorbike set (3 pcs.)


Delivery time :
35 working days for one helmet
35 working days for one gastank
49 working days for a motorbike set (3 pcs.)

The delivery times are approximate and they are calculated based on the manufacturing and artistic processes, drying and testing times, and the processing orders currently scheduled.
ACCESSORI CASCHI