ENG




FOLLOW US

LOGIN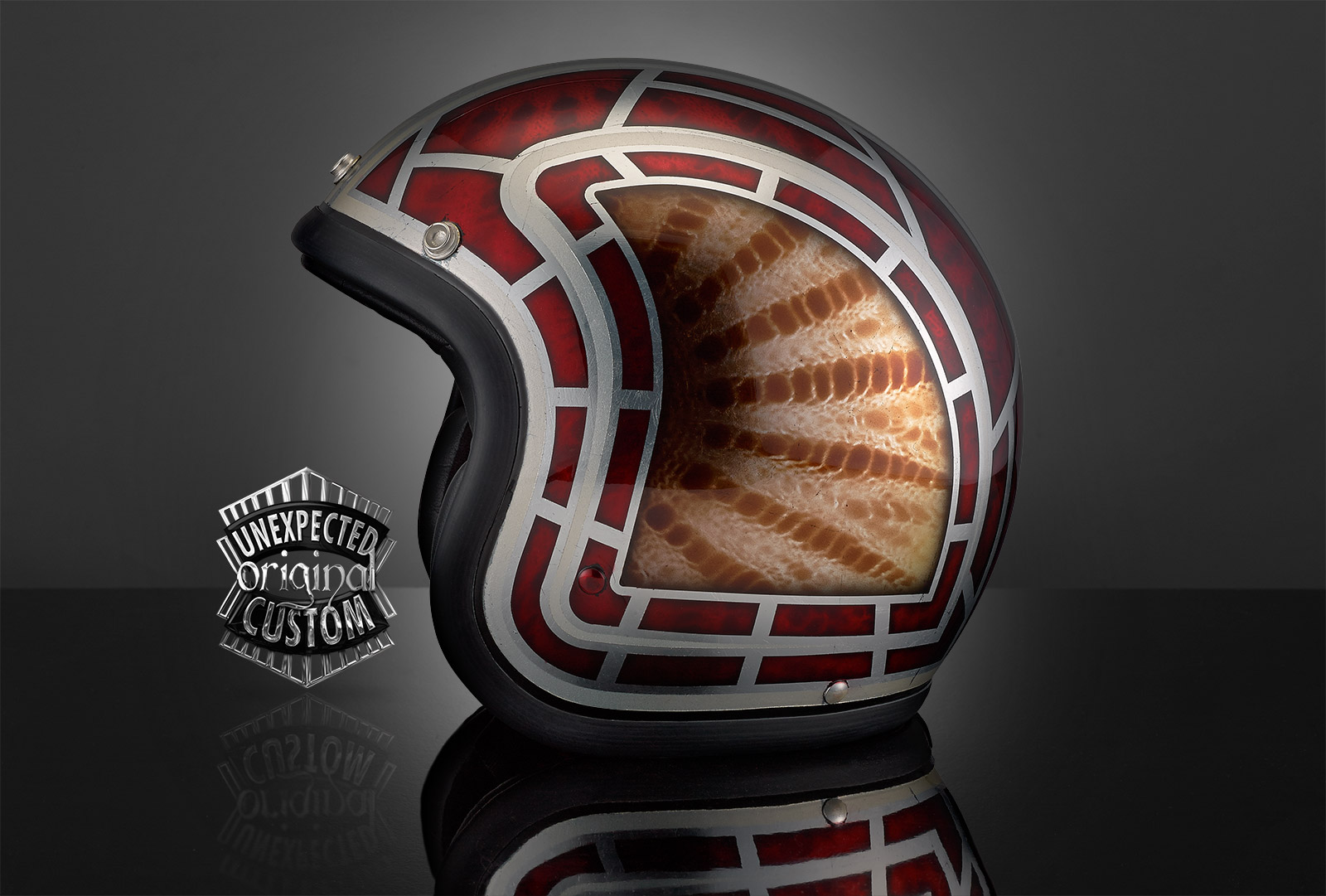 THE SNAKE
design worked on DMD Vintage
Rich and detailed design.

The backgrounds, bounded by straight lines designed ​​with different mirrored angles, offering a airbrushed texture that is inspired by the typical cracking and roughness of the finely scaly reptiles skin.

The contrast between the irregular patterns and refined textures and extremely geometric lines create a 'cage' that offers full and generous suggestions of the worked surface.
Details
Artistic intervention code : 000210


Art techiques :
Silver leaf, powdered pure mother of pearl, transparent colours for stained glass.

Intervention details :

background : Full Metal
design : The Snake
extra 1 : ---
extra 2 : ---
extra 3 : ---
finish : Glossy finish

Processing time :
27 hours of artistic work on helmet
57 hours of artistic work on tank
95 hours of artistic work on motorbike set (3 pcs.)


Delivery time :
35 working days for one helmet
36 working days for one gastank
52 working days for a motorbike set (3 pcs.)

The delivery times are approximate and they are calculated based on the manufacturing and artistic processes, drying and testing times, and the processing orders currently scheduled.
ACCESSORI CASCHI