ENG




FOLLOW US

LOGIN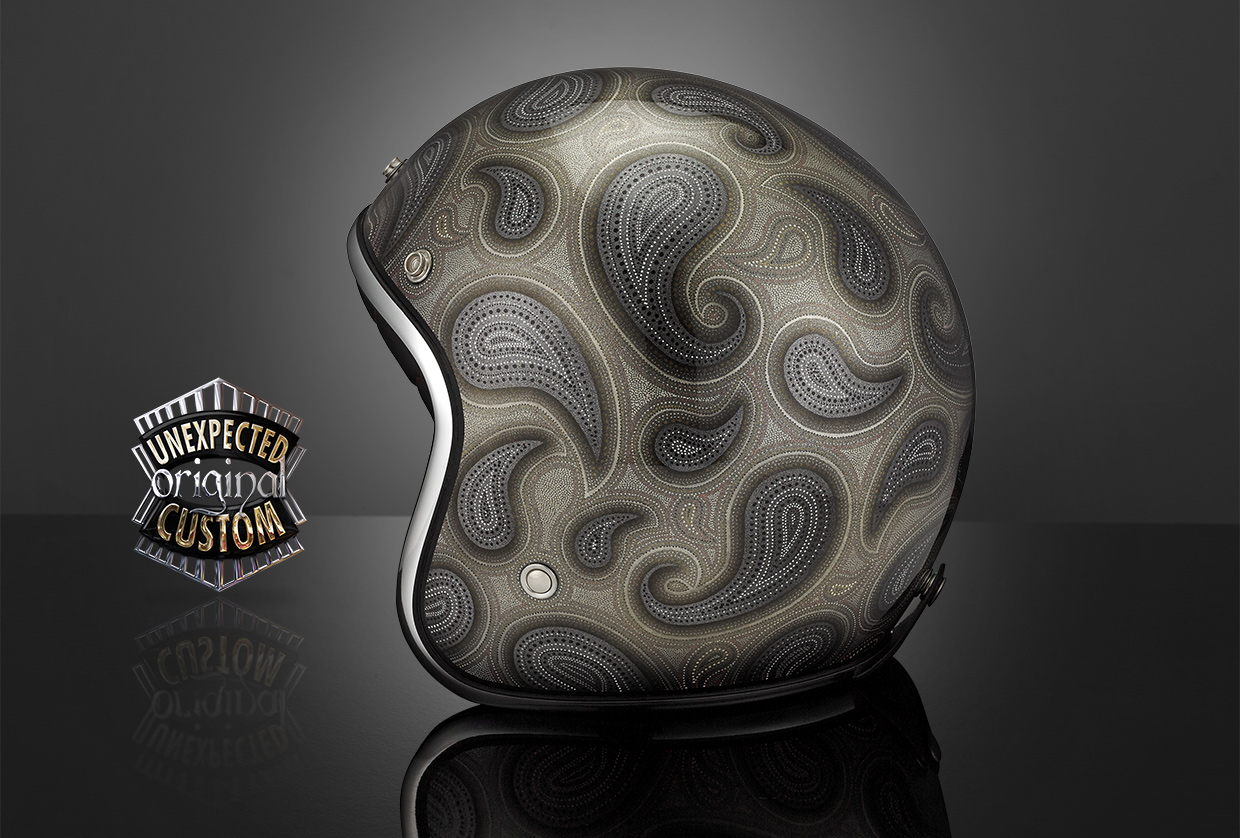 PAISLEY
design worked on Torx Wyatt
The paisley design is an ornamental design using theboteh or buta a teardrop-shaped motif with a curved upper end.

Of Persian origin, paisley designs became very popular in the West in the 18th and 19th centuries, following imports of post-Mughal Empire versions of the design from India, especially in the form of Kashmir shawls.

The buta is the convergence of a stylized floral spray and a cypress tree: a Zoroastrian symbol of life and eternity.
It is a bent cedar, and the cedar is the tree Zarathustra planted in paradise.
The bent cedar is also the sign of strength and resistance but modesty.

According to Azerbaijani historians, the design comes from ancient times of Zoroastrianism and is an expression of the essence of that religion.
The Paisley design is proposed on this helmet in an elegant combination of bronze and metallic grey shades.

The brightness and shine of the colours sparkle, blended with wisdom in multiple transparent layers, enhance with great refinement the patient work, point after point, executed with a brush and acrylic colours.
Details
Artistic intervention code : 000226


Art techiques :
Airbrush, acrylic paint, sparkle and metallic colors.

Intervention details :

background : Base color
design : Paisley 1
extra 1 : ---
extra 2 : ---
extra 3 : ---
finish : Glossy finish

Processing time :
67 hours of artistic work on helmet
140 hours of artistic work on tank
233 hours of artistic work on motorbike set (3 pcs.)


Delivery time :
40 working days for one helmet
46 working days for one gastank
69 working days for a motorbike set (3 pcs.)

The delivery times are approximate and they are calculated based on the manufacturing and artistic processes, drying and testing times, and the processing orders currently scheduled.
ACCESSORI CASCHI