ENG




FOLLOW US

LOGIN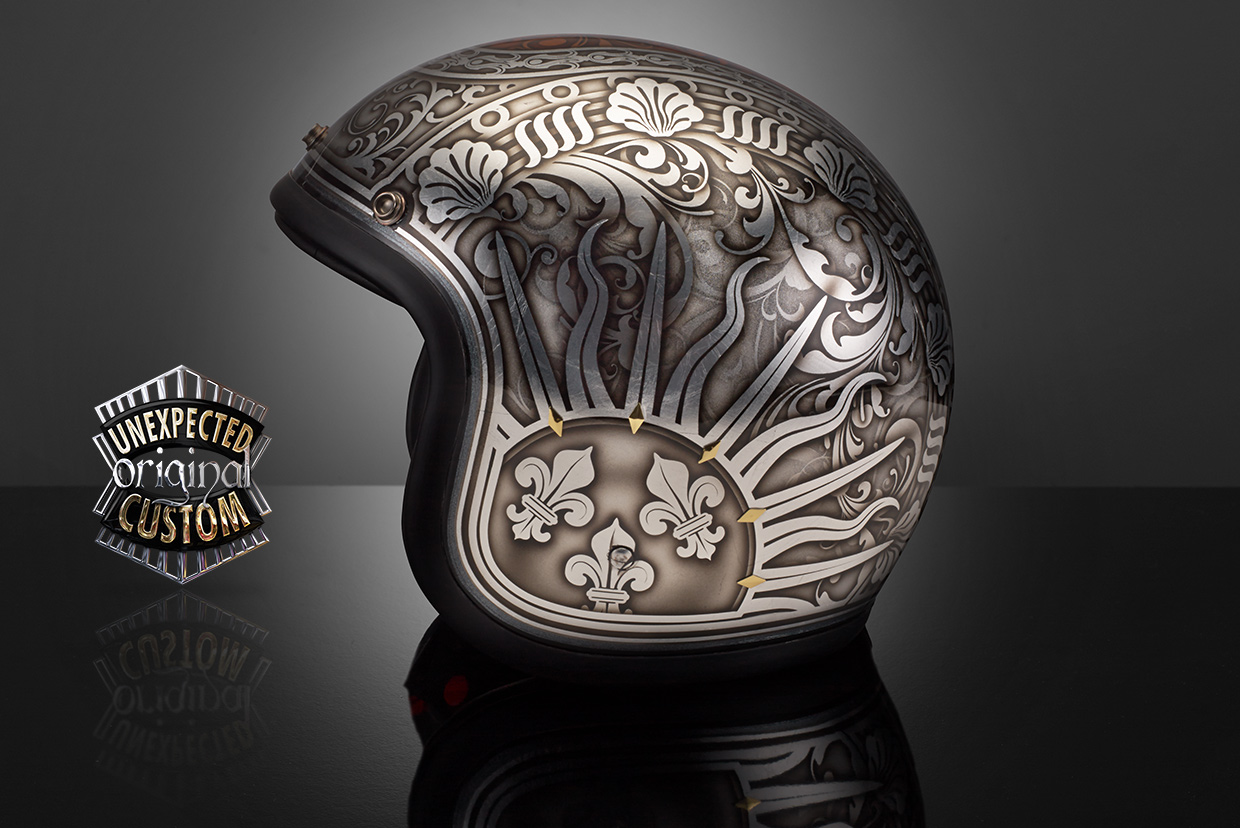 VERSAILLES
design worked on DMD Vintage
During the seventeenth century, Louis XIV transformed a "common" Bourbon palace into an astonishing imperial residence; in the same way today the artist has turned a "simple" motorcycle into a fantastic artwork... and fantastic is the most correct adjective given that the ultimate aim of Baroque's art was to arouse in the spectator the feelings of surprise, wonder, and amazement.

From the complex compositional architecture irradiate branches, valves, volutes, all stuck on the points of a radial grille: a citation from the Grille Royale of Versailles from which the artistic composition is inspired.
The decorative and symbolic elements, that compose the famous grille, are reproduced in an unusual and refined stylistic research.

Unmistakable are the symbols of the royal kingdom of King Louis XIV known as the Sun King: the personal crown of the monarch, The scepter of the Main de Justice and the famous Fleur-de-Lys: the heraldic figure of the lily, that in Medieval France, assumes the sense of emblem of royalty and distinguishes the Real blasone.
Details
Artistic intervention code : 000290


Art techiques :
Silver leaf, special colours for glass, pure nacre powder, airbrush, Swarovski studs.

Intervention details :

background : Full Metal
design : Versailles
extra 1 : ---
extra 2 : ---
extra 3 : Swarovski Studs - 50 pc.
finish : Glossy finish

Processing time :
65 hours of artistic work on helmet
135 hours of artistic work on tank
226 hours of artistic work on motorbike set (3 pcs.)


Delivery time :
40 working days for one helmet
46 working days for one gastank
68 working days for a motorbike set (3 pcs.)

The delivery times are approximate and they are calculated based on the manufacturing and artistic processes, drying and testing times, and the processing orders currently scheduled.
ACCESSORI CASCHI