ENG




FOLLOW US

LOGIN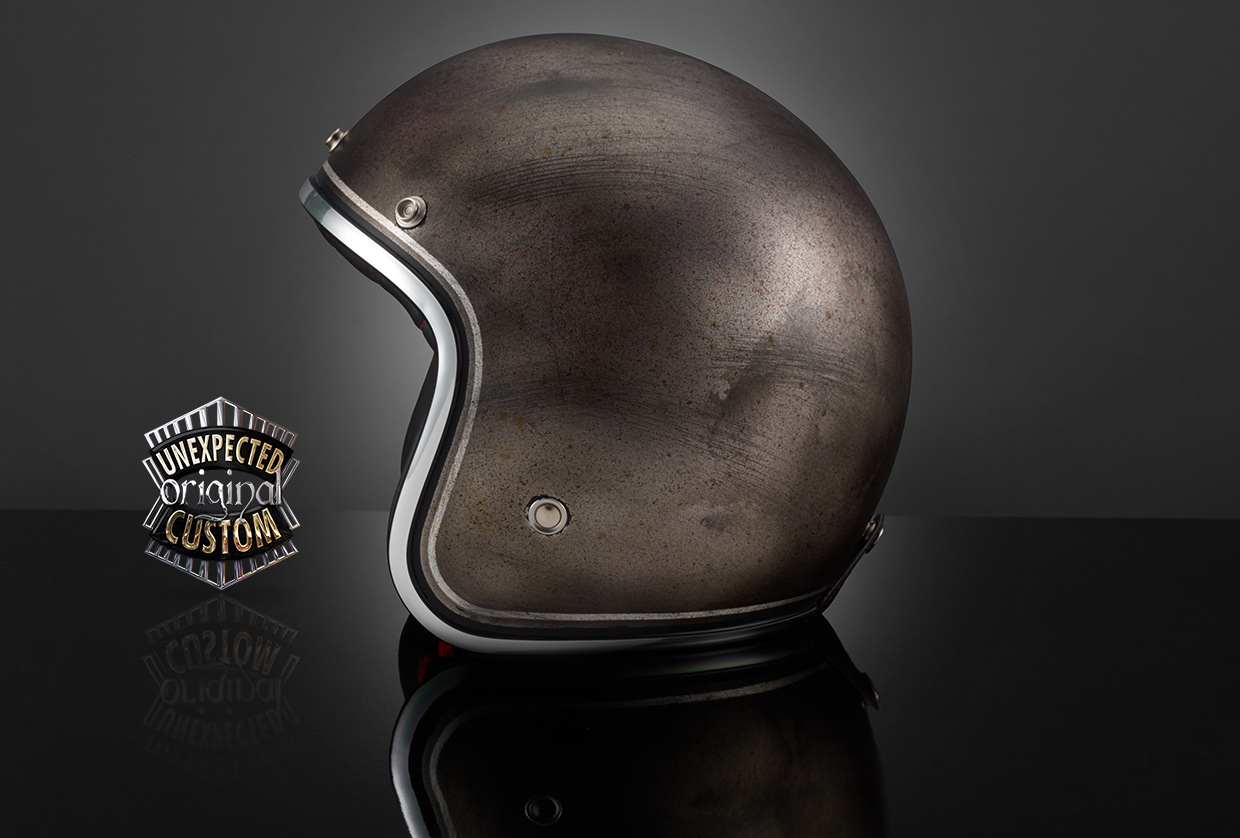 BLACK RUSTED METAL
design worked on Torx Wyatt
The feature of the design Racer no.2 is the extreme cleanliness and simplicity: a simple thread that runs along the volume of the object, emphasizing the shape.

Simplicity and elegance.

This artistic intervention can be developed by combining one or more lines of varying thickness and, thank to the use of our special colors for stained glass, create an infinity of shades, nuances, colors and textures.

We can always create new and suggestive colors stratifying different glazes on our metal leafs backgrounds.
The elegant design of this helmet was made by a delicate black veiling on silver leaf in "rusted metal" effect .

For the black colors lovers this is an attractive alternative to the "all-black": the final aesthetic impact is a "gunmetal" helmet.
Details
Artistic intervention code : 000104


Art techiques :
Silver leaf, airbrush.

Intervention details :

background : Rusted Metal
design : Racer 2
extra 1 : ---
extra 2 : ---
extra 3 : ---
finish : Matt finish

Processing time :
13 hours of artistic work on helmet
27 hours of artistic work on tank
45 hours of artistic work on motorbike set (3 pcs.)


Delivery time :
34 working days for one helmet
32 working days for one gastank
46 working days for a motorbike set (3 pcs.)

The delivery times are approximate and they are calculated based on the manufacturing and artistic processes, drying and testing times, and the processing orders currently scheduled.
ACCESSORI CASCHI