ENG




FOLLOW US

LOGIN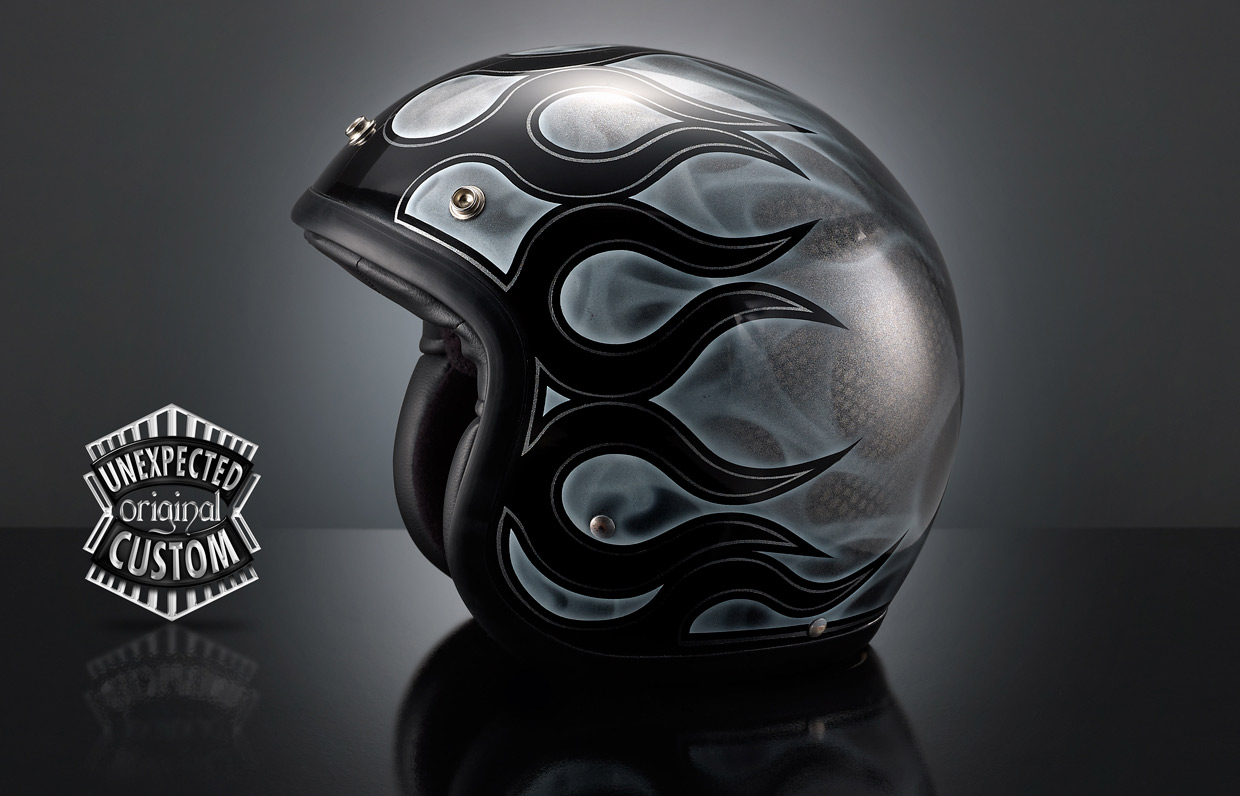 PERFECT FLAMES
design worked on DMD Vintage
Old school flames and true flames alternate creating an effective and elegant aesthetic impact.

The geometric and harmonious lines of the flames, realized by strictly respecting of the most iconographic pattern of the custom world, create a rhythmic scans in contrast to the soft and sinuous sign of the true flamesfire-tongues, airbrushed with a delicate and soft style.

Perfect Flames: a timeless and ever-present design combining tradition and research with elegance and refinement.


Helmet made on black base and airbrushed with brilliant colors in gray/silver monochrome shades.

The use of pure mother-of-pearl powder creates an sparkle effect and offers reflections from delicate shades.


Details
Artistic intervention code : 000232


Art techiques :
Airbrush, nacre powder, sparkle colours.

Intervention details :

background : Base color
design : Perfect Flames
extra 1 : ---
extra 2 : ---
extra 3 : ---
finish : Glossy finish

Processing time :
28 hours of artistic work on helmet
58 hours of artistic work on tank
96 hours of artistic work on motorbike set (3 pcs.)


Delivery time :
35 working days for one helmet
36 working days for one gastank
52 working days for a motorbike set (3 pcs.)

The delivery times are approximate and they are calculated based on the manufacturing and artistic processes, drying and testing times, and the processing orders currently scheduled.
ACCESSORI CASCHI