ENG




FOLLOW US

LOGIN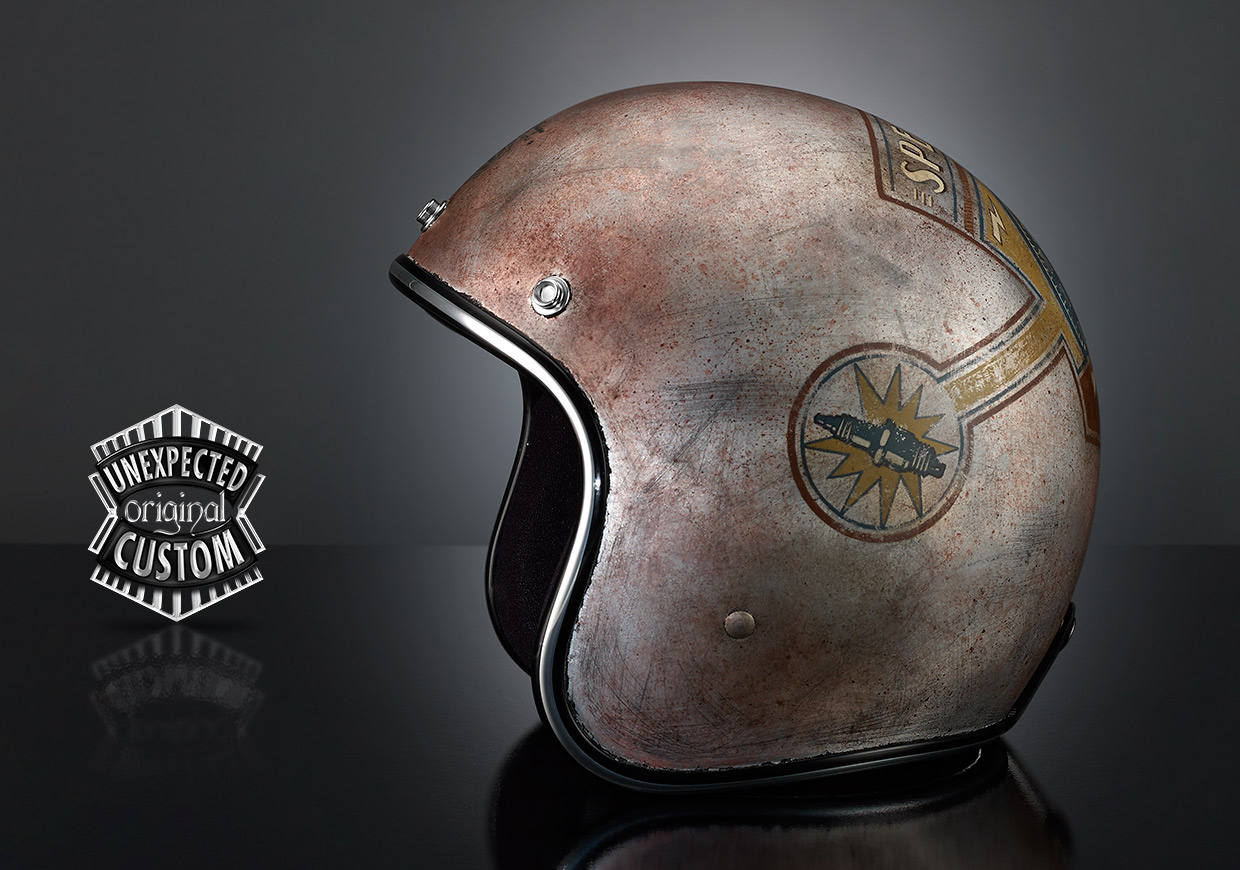 SPEEDOO
design worked on Biltwell Novelty
Retro design inspired by old tin toys of the late eighteenth century.

Entirely laminated in silver metallic foil and worked with a special technique to give a lived, rusty and antique appearance.

The graphic look is accurate and it is made by paintbrush and acrylic colours where the lettering creates an extremely vintage visual effect.

The matte finish accentuates the antique effect, thus making it an object of passionate collector.


Details
Artistic intervention code : 000221


Art techiques :
Silver leaf, acrylic paint

Intervention details :

background : Brushed Iron
design : Speedoo
extra 1 : ---
extra 2 : ---
extra 3 : ---
finish : Matt finish

Processing time :
30 hours of artistic work on helmet
63 hours of artistic work on tank
105 hours of artistic work on motorbike set (3 pcs.)


Delivery time :
36 working days for one helmet
37 working days for one gastank
53 working days for a motorbike set (3 pcs.)

The delivery times are approximate and they are calculated based on the manufacturing and artistic processes, drying and testing times, and the processing orders currently scheduled.
ACCESSORI CASCHI