ENG




FOLLOW US

LOGIN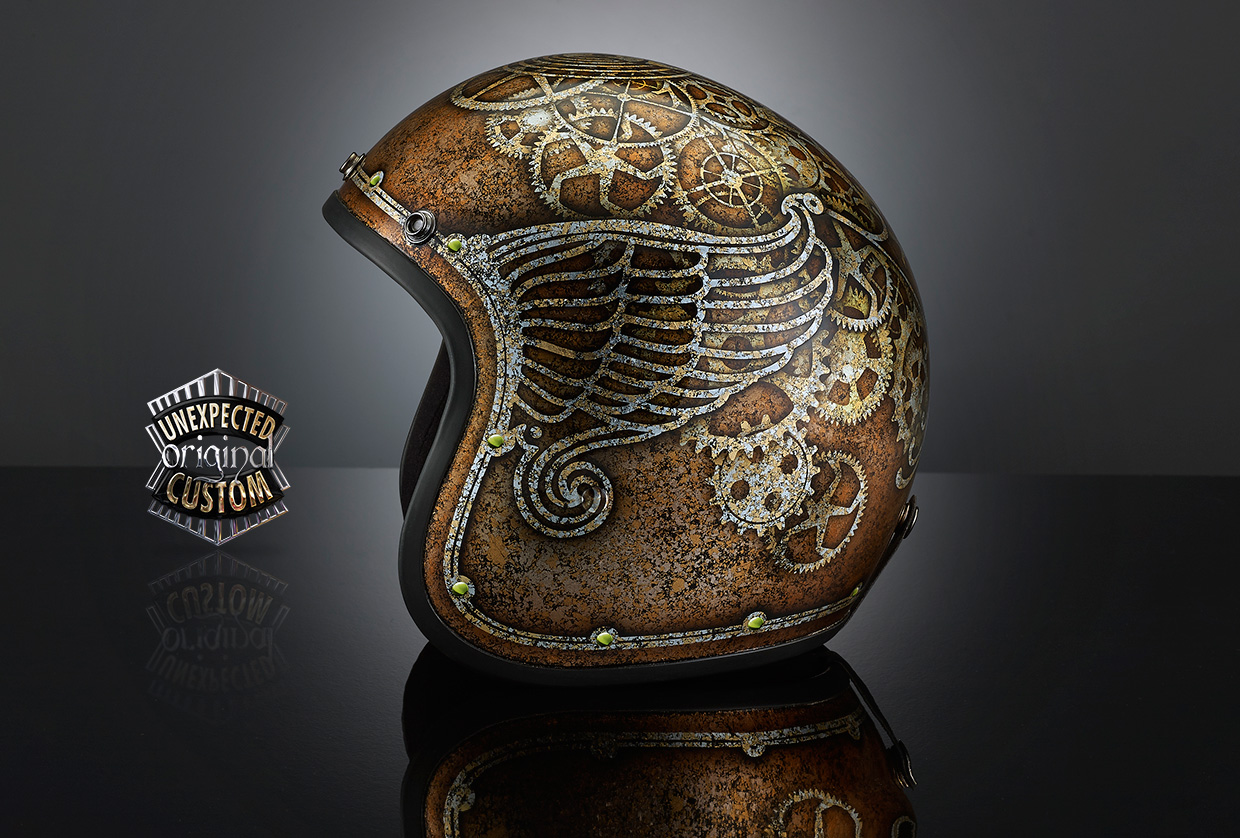 STEAMPUNK 1
design worked on UC 70Shell
Machines, and automatic devices that evoke the essence of the Victorian era in the nineteenth century and the industrial revolution: the gear.

The complex web of gears set and wheels, their mutual rotation and rhythmic movement, suggest a typical steampunk vision.

By utopian steam engines, mechanical and watches and fancy machines differentials, is inspired the design from the adventurous and futuristic imagination of Jules Verne.
The steampunk design is developed, on the lid of this custom helmet, using the basis achieved with the striking metal marble effect, in gold and silver leaf.

The airbrushed design is processed with transparent colors for glass using warm and bronze tones layered in several steps on the metal base. This paint job creates the original aesthetic suggestion in which the past plunges into a never accomplished future.
Details
Artistic intervention code : 000258


Art techiques :
Gold leaf, silver leaf, transparent glass colors, airbrush, Swarovski brass suds.

Intervention details :

background : Metal Marble
design : Steampunk 1
extra 1 : ---
extra 2 : ---
extra 3 : Swarovski Studs
finish : Glossy finish

Processing time :
34 hours of artistic work on helmet
71 hours of artistic work on tank
119 hours of artistic work on motorbike set (3 pcs.)


Delivery time :
146 working days for one helmet
148 working days for one gastank
165 working days for a motorbike set (3 pcs.)

The delivery times are approximate and they are calculated based on the manufacturing and artistic processes, drying and testing times, and the processing orders currently scheduled.
ACCESSORI CASCHI