ENG




FOLLOW US

LOGIN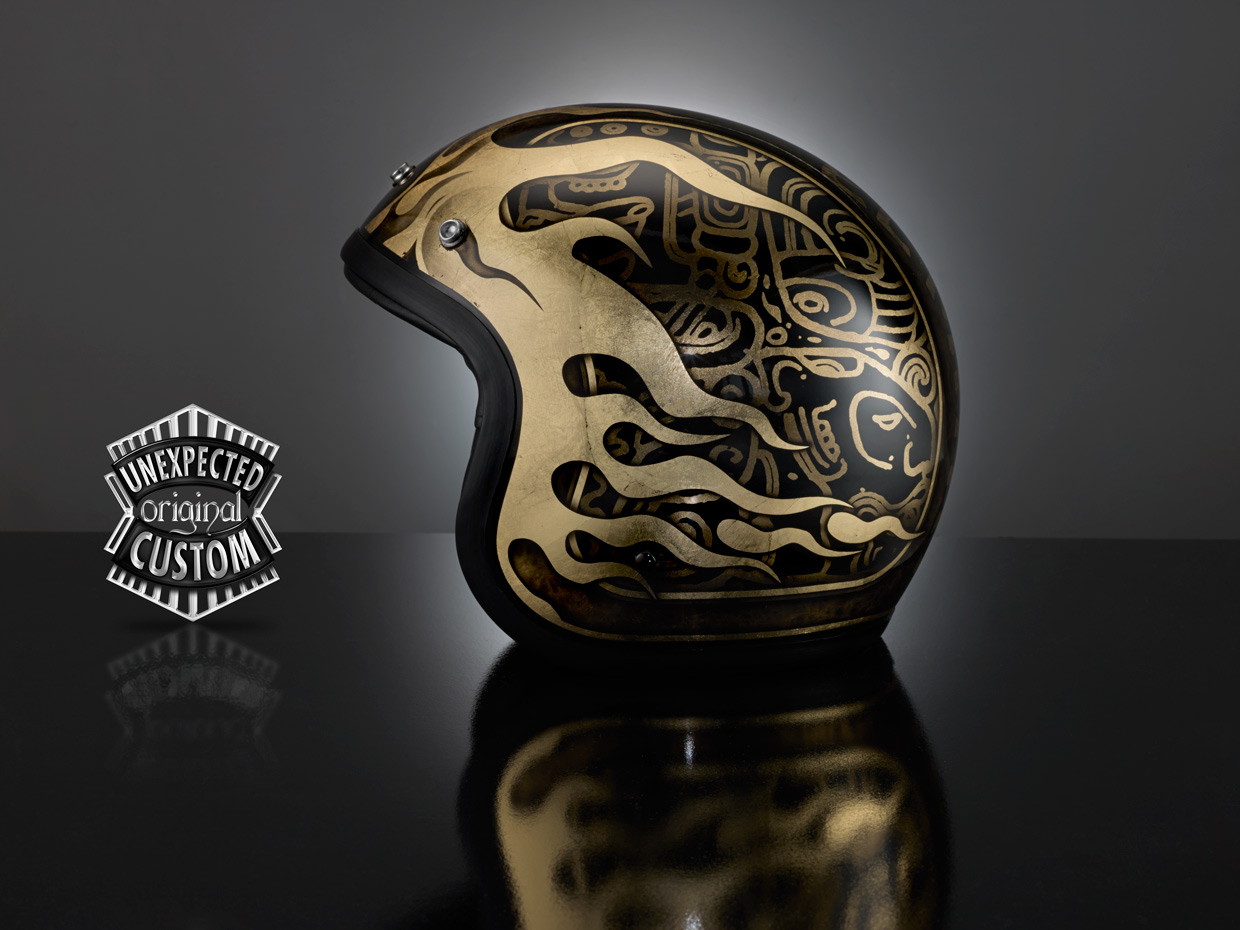 MAYA
design worked on DMD Vintage
Luxurious and original design inspired by the evocative Maya writing.

The ideographs and Mayan symbols are expertly mixed to the sinuous lines of the flame: icon of contemporary biker world, reinterpreted with this unusual combination that creates a refined and elegant aesthetic short circuit.

Made with airbrushed special colors for glass on a complete metal lamination.


The artistic work of this custom helmet is particularly bright and elegant through the use of our special colors for glass that, airbrushed on the in gold leaf surface, offer a rich range of bronze colors and shades.

The realization of the middle lettering is obtained with a airbrushed marbled texture that enriches the customization of this design.
Details
Artistic intervention code : 000239


Art techiques :
Gold leaf, airbrush, special colors for glass.

Intervention details :

background : Cracked Metal
design : Maya
extra 1 : ---
extra 2 : ---
extra 3 : ---
finish : Glossy finish

Processing time :
40 hours of artistic work on helmet
83 hours of artistic work on tank
138 hours of artistic work on motorbike set (3 pcs.)


Delivery time :
37 working days for one helmet
39 working days for one gastank
57 working days for a motorbike set (3 pcs.)

The delivery times are approximate and they are calculated based on the manufacturing and artistic processes, drying and testing times, and the processing orders currently scheduled.
ACCESSORI CASCHI