ENG




FOLLOW US

LOGIN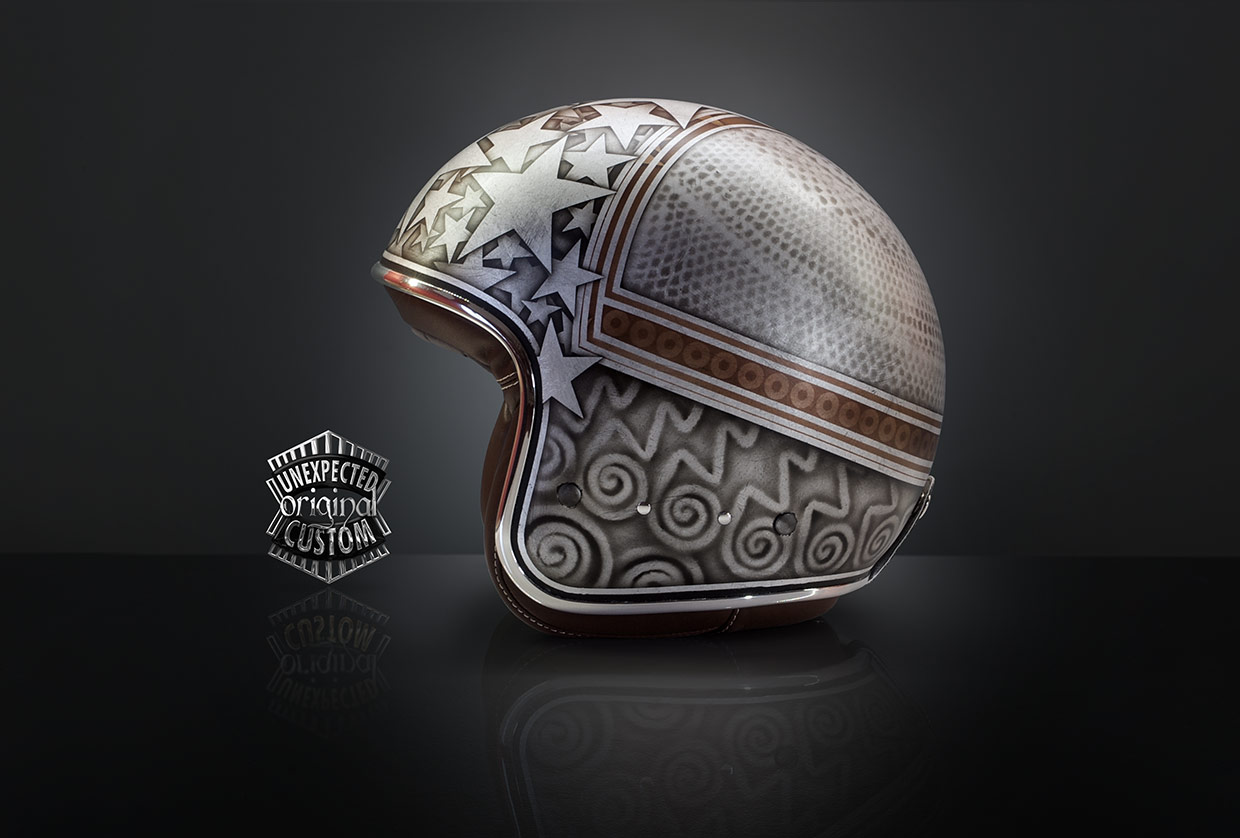 RUSTED STARDUST
design worked on Baruffaldi Zar
A shower of stars, a must for lovers of all interpretations of the legendary star.

The randomized design and multiple overlapping stars creates a depth of perspective that makes it more attractive and 'holographic' the verve of this artistic intervention.

The design is enhanced by a series of lines and airbrushed spirals that add elegant neo-classical reminiscences in contrast to the sharp lines of the stars shapes.
Craftsmanship and precision to offer more and more to the estimators for handmade feeling.

From the passion to forge a tank from a metal plate to the idea of making a silver metal background, finely crafted with special techniques for a visual impact similar to the brushed iron.

Airbrushed in black and leather colors this design rework in contemporary style the icons of the custom motorcycles.

The matte finish accentuates the lived effect making them a passionate collector's item.
Details
Artistic intervention code : 000206


Art techiques :
Silver leaf, airbrush, glass color.

Intervention details :

background : Brushed Iron
design : Stardust 2
extra 1 : ---
extra 2 : ---
extra 3 : ---
finish : Matt finish

Processing time :
25 hours of artistic work on helmet
52 hours of artistic work on tank
88 hours of artistic work on motorbike set (3 pcs.)


Delivery time :
35 working days for one helmet
36 working days for one gastank
51 working days for a motorbike set (3 pcs.)

The delivery times are approximate and they are calculated based on the manufacturing and artistic processes, drying and testing times, and the processing orders currently scheduled.
ACCESSORI CASCHI