ENG




FOLLOW US

LOGIN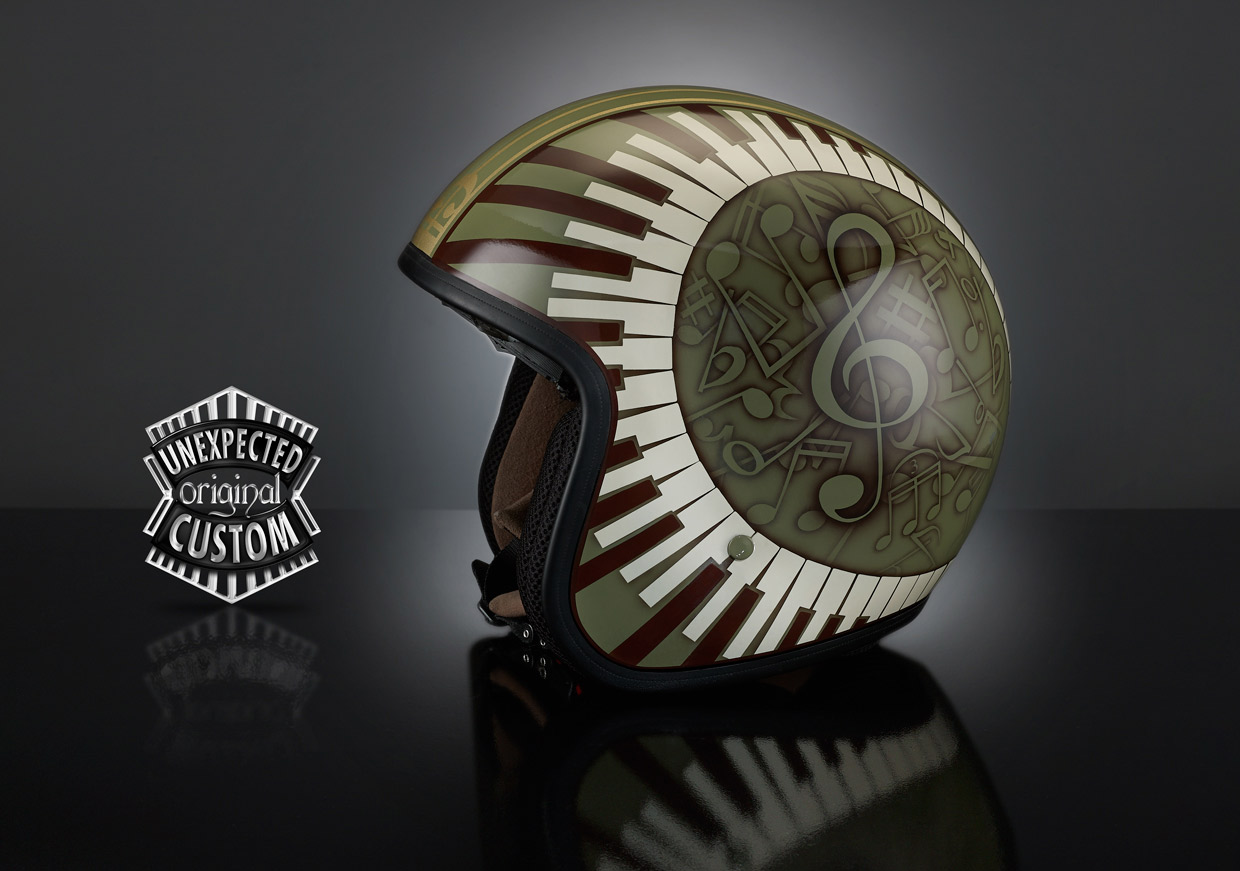 RHYTHM & SOUL
design worked on Premier U9
Pentagram, notes, clefs, white and black keys ... the music world takes shape in graphics of these aesthetic interpretation of the rhythm and sounds world.
The composition of this music-themed helmet reinvents the typical scallops lines, that emphasize the shape of the shell ,with the characteristic sequence of piano's and black white keys. The sides are characterized by the unmistakable sinuous shapes of the treble and bass clefs that stand out from the cascade of notes, sharps, flats. triplets ... In the middle, from the alto clef, born the five pentagram's lines.
The notation in the score 'pf' personalize with the initials of the customer's artistic work. This helmet was made for the famous keyboardist of Premiata Forneria Marconi, leading group of the 70's Pogressive Rock panorama, also known as PFM.
Details
Artistic intervention code : 000229


Art techiques :
Airbrush.

Intervention details :

background : Flat color
design : Rhythm & Soul
extra 1 : ---
extra 2 : ---
extra 3 : ---
finish : Glossy finish

Processing time :
35 hours of artistic work on helmet
73 hours of artistic work on tank
123 hours of artistic work on motorbike set (3 pcs.)


Delivery time :
36 working days for one helmet
38 working days for one gastank
55 working days for a motorbike set (3 pcs.)

The delivery times are approximate and they are calculated based on the manufacturing and artistic processes, drying and testing times, and the processing orders currently scheduled.
ACCESSORI CASCHI