ENG




FOLLOW US

LOGIN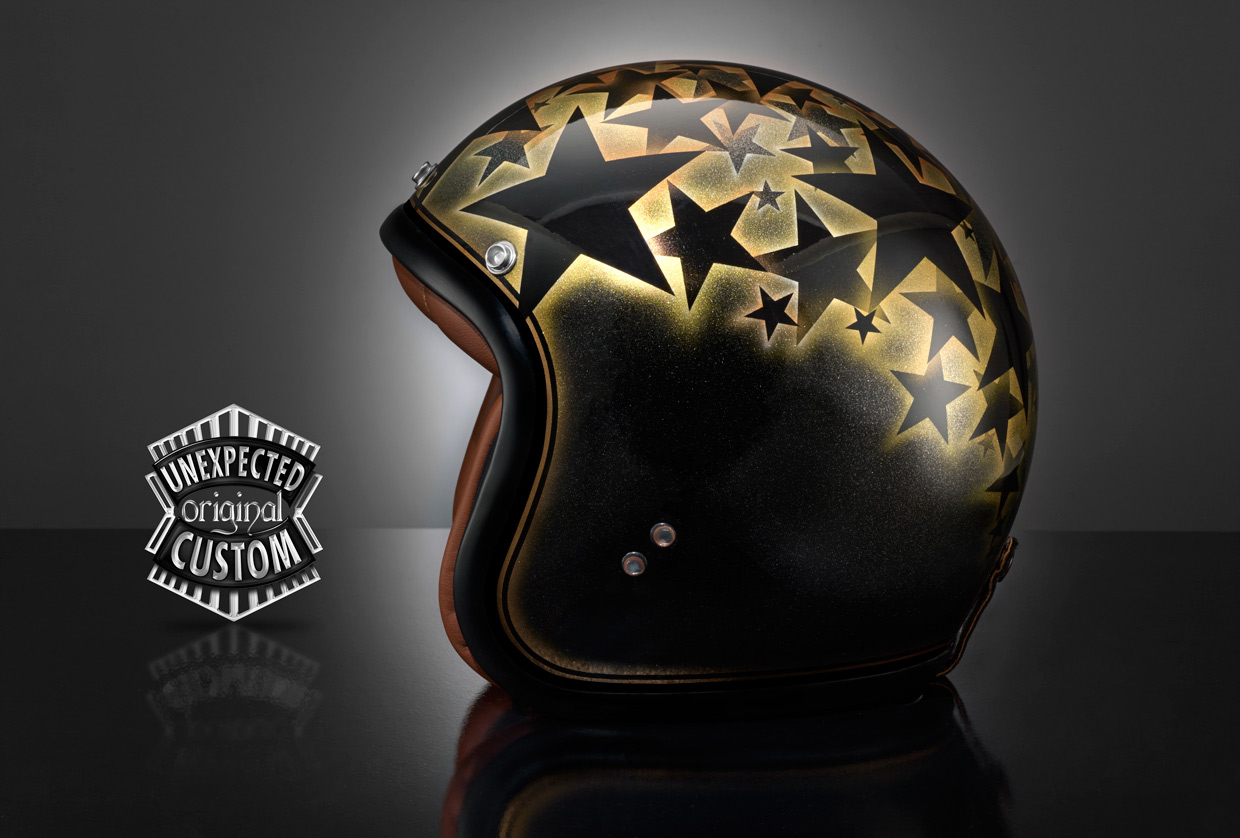 STARDUST 1
design worked on Bell RT
A shower of stars, a must for lovers of all interpretations of the legendary star.

The randomized design and multiple overlapping stars creates a depth of perspective that makes it more attractive and 'holographic' the verve of this artistic intervention.
The vibrant design has been realized on Bell RT helmet with leather interior leather color combined with shades of artistic work and offer all yellow and gold shades on the dark background.

Airbrushed with metallic and sparkle colors that illuminate it and make it iridescent.
Details
Artistic intervention code : 000214


Art techiques :
Airbrush, metallic and sparkle colors.

Intervention details :

background : Flat color
design : Stardust 1
extra 1 : ---
extra 2 : ---
extra 3 : ---
finish : Glossy finish

Processing time :
20 hours of artistic work on helmet
42 hours of artistic work on tank
70 hours of artistic work on motorbike set (3 pcs.)


Delivery time :
35 working days for one helmet
34 working days for one gastank
49 working days for a motorbike set (3 pcs.)

The delivery times are approximate and they are calculated based on the manufacturing and artistic processes, drying and testing times, and the processing orders currently scheduled.
ACCESSORI CASCHI