ENG




FOLLOW US

LOGIN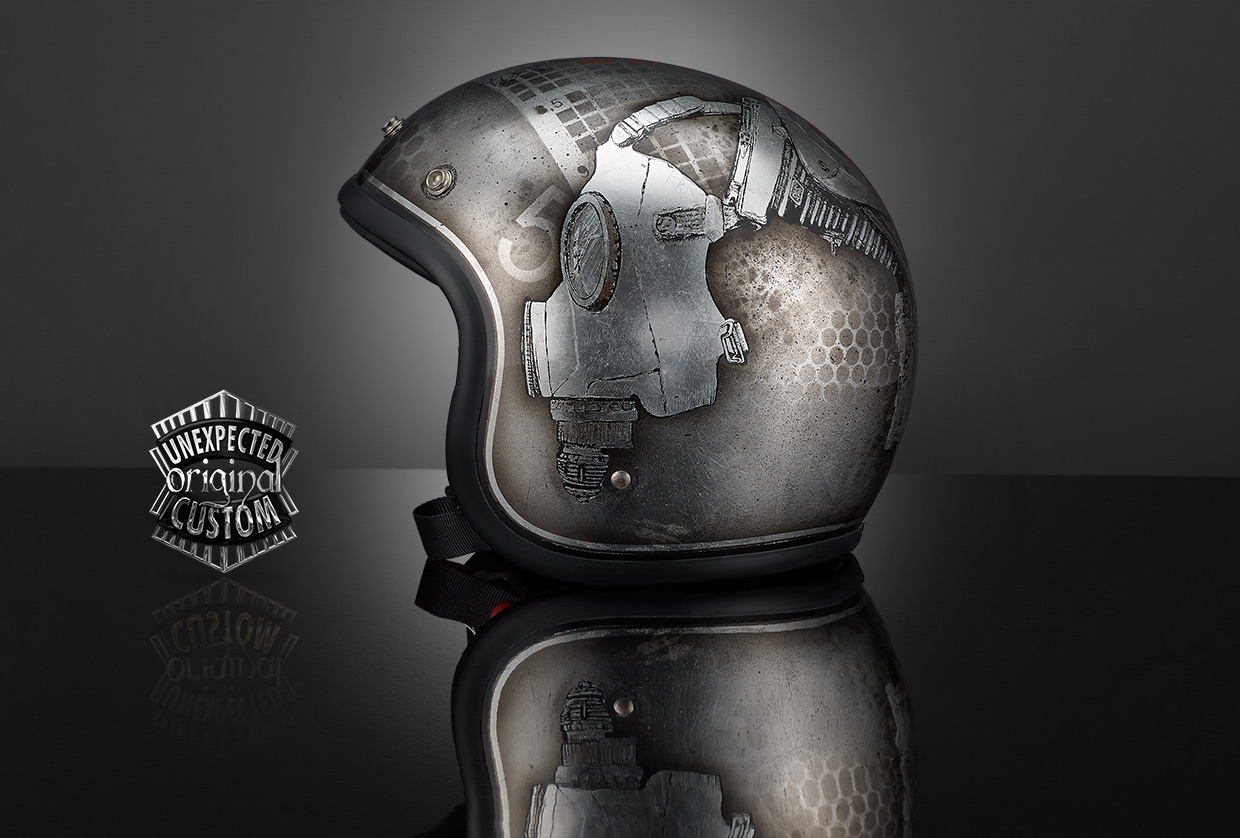 GASMASK 1
design worked on DMD Vintage
The S&S Big Twin engine in graphite on the nape, opens and determines the composition, from its cylinders issue to both sides the profile of two gas masks, drawn in steampunk style. The whole structure of the composition is in black and white, that is contrasted with the vertical red lines of the letters which have both a stylistic and conceptual value. The letters are the chemical formula of the poisonous gas, that gives a conclusion of meaning, concept, form and style. The technique used is unique and this represents probably the only existing example of it.

The name of the technique is Punta Secca (dry tip engraving).

Thousands of cuts scratch the smoothness of the silver.From the chaos of the millimetric lacerations emerge the drawing that conserves the freshness of the furor of its birth.
This custom helmet lid is completely covered in silver leaf and engraved with dry tip by the artist; airbrushed with special techniques and mirror glazed with polished finish.
Details
Artistic intervention code : 000269


Art techiques :
Silver leaf, engraving, airbrush, sparkle and glass colors.

Intervention details :

background : Full Metal
design : Gasmask 1
extra 1 : ---
extra 2 : ---
extra 3 : ---
finish : Glossy finish

Processing time :
61 hours of artistic work on helmet
128 hours of artistic work on tank
214 hours of artistic work on motorbike set (3 pcs.)


Delivery time :
40 working days for one helmet
45 working days for one gastank
67 working days for a motorbike set (3 pcs.)

The delivery times are approximate and they are calculated based on the manufacturing and artistic processes, drying and testing times, and the processing orders currently scheduled.
Work-In-Progress in Atelier
ACCESSORI CASCHI