ENG




FOLLOW US

LOGIN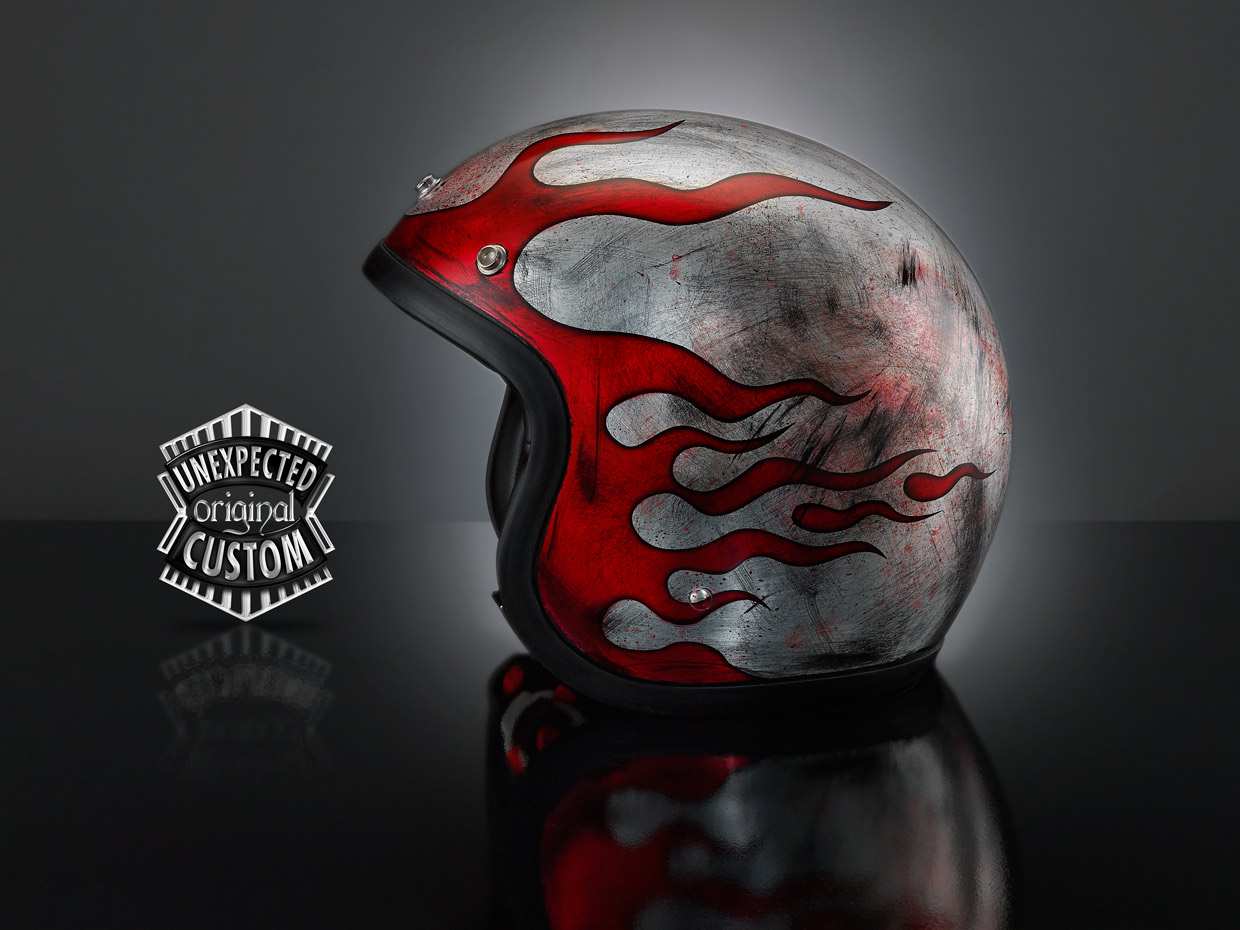 RUSTED FLAMES 1
design worked on DMD Vintage
A timeless classic from the Custom world: the flames.

The sinuosity and always captivating look of the flames are now an inseparable part of the Cusotm imaginary where "hot rod" cars and motorcycles sped with their motors on fire since the pioneers times.
Simple but bold and aggressive design.

Open face helmet entirely laminated in silver leaf and worked with our special technique that simulates the effect of the old rusty iron sheet.

The flames are airbrushed with glass colors in the shine hue 'campari red' and reveal the "grunge" effect on the ruined metal.
Details
Artistic intervention code : 000227


Art techiques :
Silver leaf, aibrush, glass color, mixed media.

Intervention details :

background : Rusted Metal
design : Classic Flames 2
extra 1 : ---
extra 2 : ---
extra 3 : ---
finish : Glossy finish

Processing time :
19 hours of artistic work on helmet
39 hours of artistic work on tank
65 hours of artistic work on motorbike set (3 pcs.)


Delivery time :
34 working days for one helmet
34 working days for one gastank
48 working days for a motorbike set (3 pcs.)

The delivery times are approximate and they are calculated based on the manufacturing and artistic processes, drying and testing times, and the processing orders currently scheduled.
ACCESSORI CASCHI