ENG




FOLLOW US

LOGIN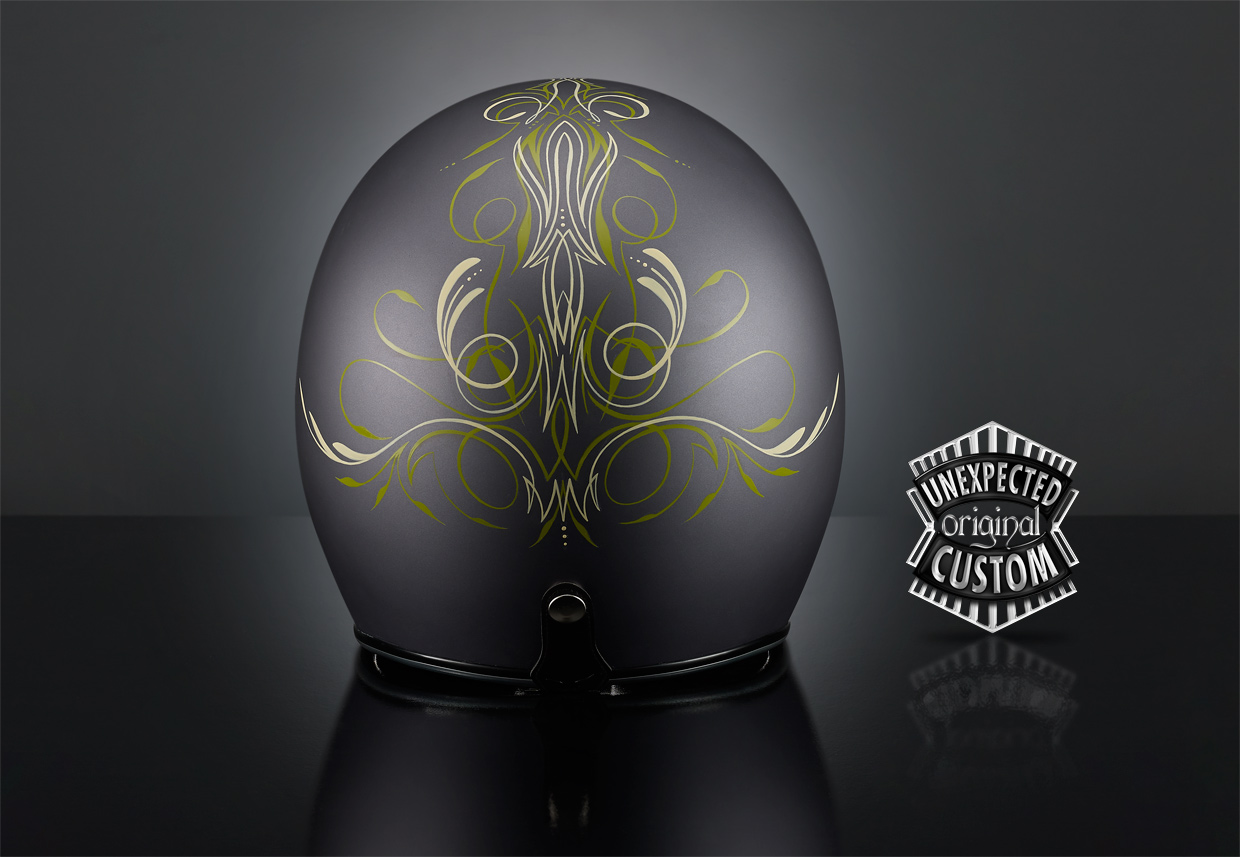 PINSTRIPING 1
design worked on Biltwell Novelty
The pinstriping is a great classic of Custom world.
Always very popular with bikers and all lovers of kustom art created with freehand mastery.

The pinstriping is a form of decorative art appreciated both for decorative value to the difficulty of implementation which consists in drawing thin color geometric round lines, often symmetrical.

The pinstriping achievement is done by freehand using the appropriate brushes and requires great skill.

They are used synthetic colors with high covering power and gripping.
Simple yet stylish this helmet, decorated with very precise craftsmanship in green and cream on the background asphalt gray.
Details
Artistic intervention code : 000219


Art techiques :
Paint brush.

Intervention details :

background : Base color
design : Pinstriping
extra 1 : ---
extra 2 : ---
extra 3 : ---
finish : Without finish

Processing time :
7 hours of artistic work on helmet
14 hours of artistic work on tank
23 hours of artistic work on motorbike set (3 pcs.)


Delivery time :
33 working days for one helmet
31 working days for one gastank
43 working days for a motorbike set (3 pcs.)

The delivery times are approximate and they are calculated based on the manufacturing and artistic processes, drying and testing times, and the processing orders currently scheduled.
ACCESSORI CASCHI