ENG




FOLLOW US

LOGIN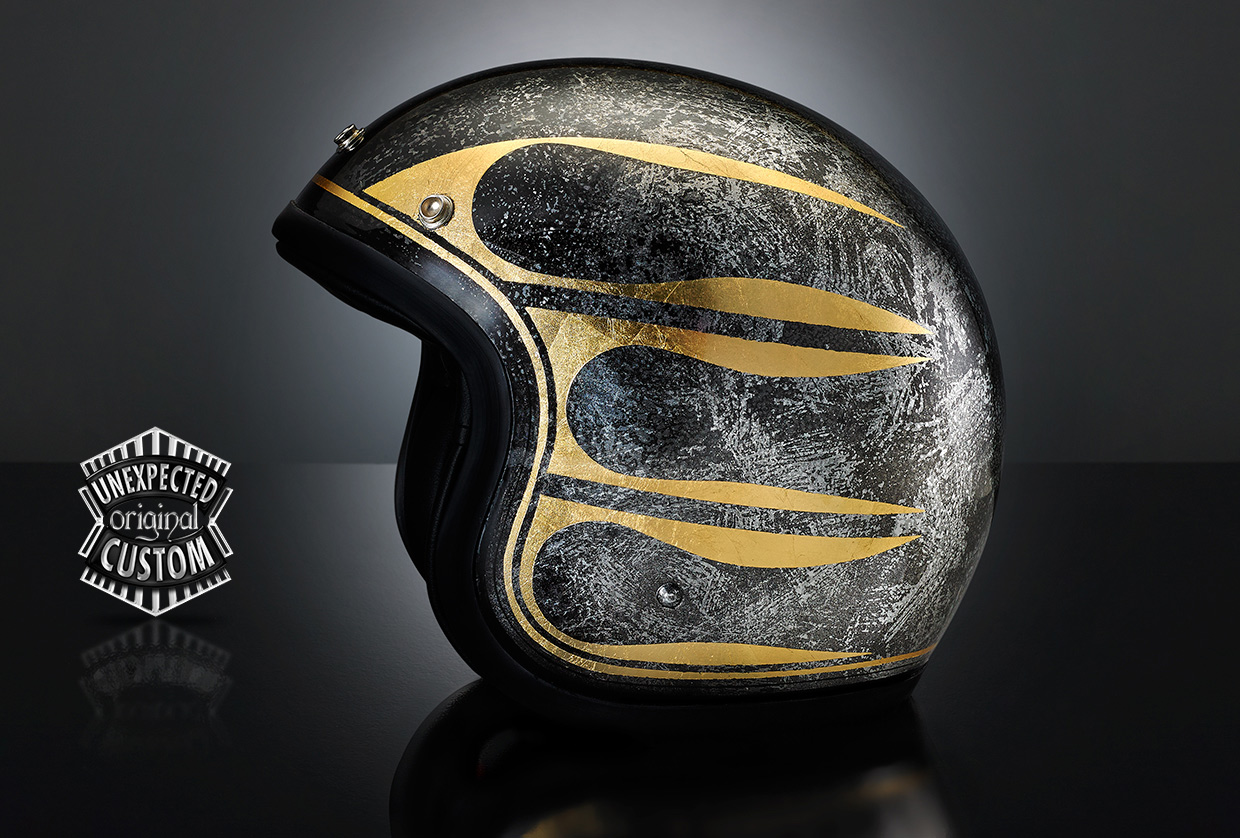 VINTAGE STONE
design worked on DMD Vintage
Minimal but elegant and dynamic design.

The parallel lines, proposals in the form of thin and accuminate spikes, are juxtaposed forming a design that arrange the typical curves of 'hot rod' classic flames, here discreetly mentioned.

A modern reinterpretation that creates a mix of vintage-inspired taste and the stylizations of the industrial design.
Helmet executed with a special technique that exploits the chemical reaction between the colors components and glucose.

The stylish lid, whose artistic achievement recalls the granite, is made in anthracite grays and blacks metallic on silver leaf basis on which stands the design created by a subsequent inlaid in gold leaf.
Details
Artistic intervention code : 000240


Art techiques :
Silver leaf, gold leaf, airbrush, special colors, sugar.

Intervention details :

background : Granite
design : Spikes
extra 1 : ---
extra 2 : ---
extra 3 : ---
finish : Glossy finish

Processing time :
16 hours of artistic work on helmet
34 hours of artistic work on tank
56 hours of artistic work on motorbike set (3 pcs.)


Delivery time :
34 working days for one helmet
33 working days for one gastank
47 working days for a motorbike set (3 pcs.)

The delivery times are approximate and they are calculated based on the manufacturing and artistic processes, drying and testing times, and the processing orders currently scheduled.
ACCESSORI CASCHI