ENG




FOLLOW US

LOGIN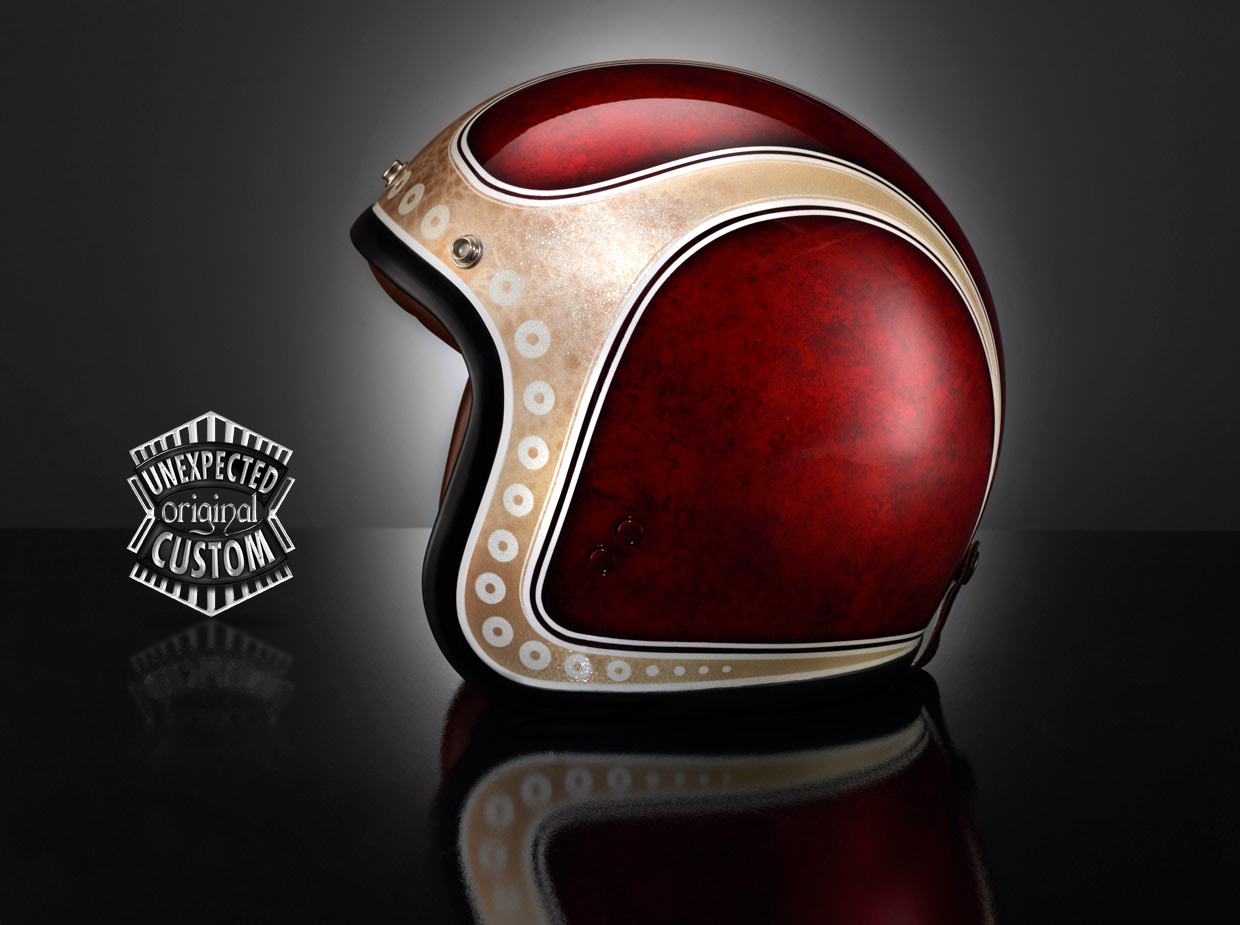 NEW VINTAGE 1.1
design worked on Bell RT
Elegant and sophisticated retro style.

The 'scallops' emphasize the volume and shape of the decorated object creating a vintage style, dynamic and always timeless.

Design by classical inspiration that has always, in all times, pointed out the array of elegant end exclusive high quality products and handworks.
Bell RT helmet lid worked with special painting techniques marble effect in stark contrasting colors with the the scallops that characterize the vintage style of this creation.

The base is made with different overlapping layers of transparent glass lacquers to obtain a 'holographic' visual result.

The airbrushed scallops lines shining by the additional steps of sparkle colors.
Details
Artistic intervention code : 000211


Art techiques :
Airbrush, special painting techniques

Intervention details :

background : Flat color
design : New Vintage 1
extra 1 : ---
extra 2 : ---
extra 3 : ---
finish : Glossy finish

Processing time :
20 hours of artistic work on helmet
42 hours of artistic work on tank
70 hours of artistic work on motorbike set (3 pcs.)


Delivery time :
35 working days for one helmet
34 working days for one gastank
49 working days for a motorbike set (3 pcs.)

The delivery times are approximate and they are calculated based on the manufacturing and artistic processes, drying and testing times, and the processing orders currently scheduled.
RELATED ARGUMENTS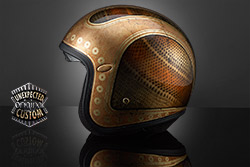 ACCESSORI CASCHI