ENG




FOLLOW US

LOGIN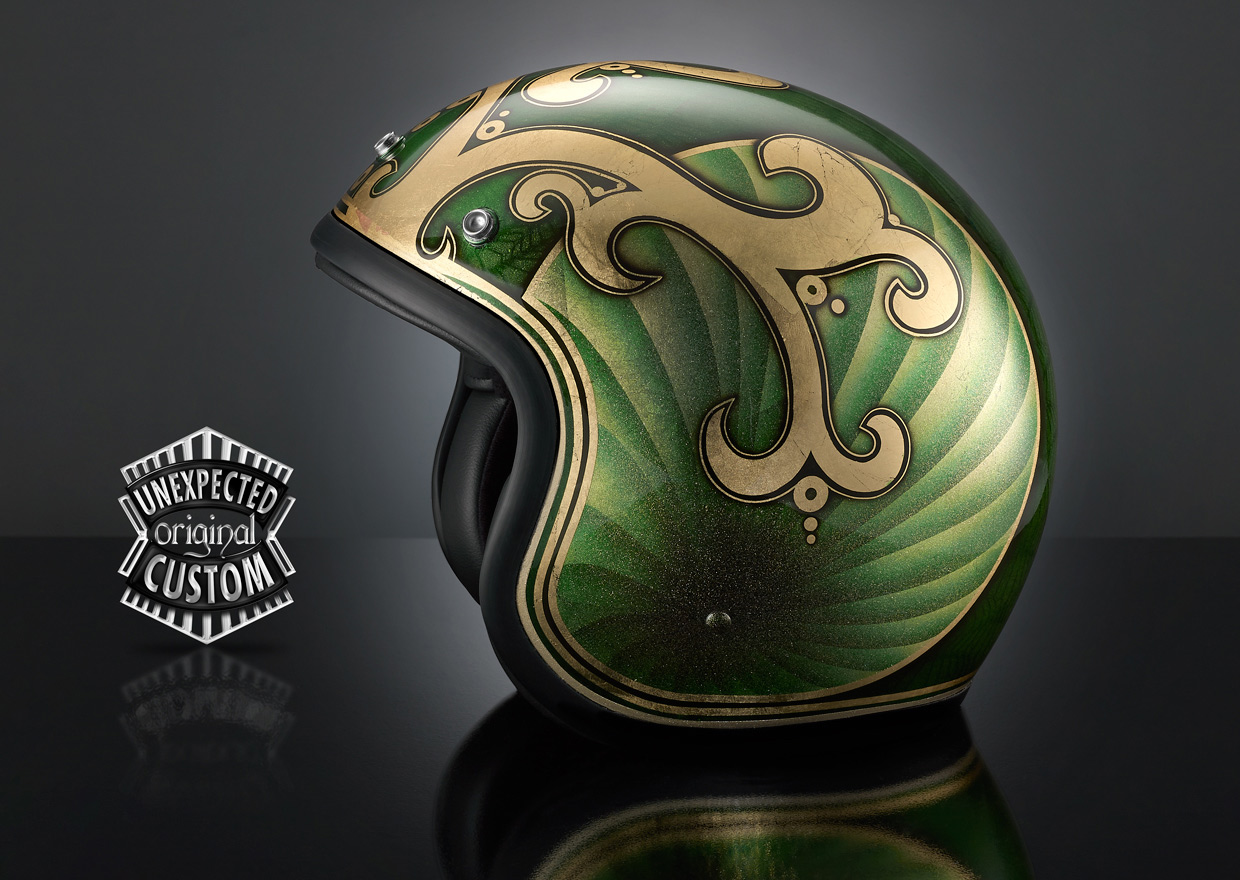 CHOPPER KING
design worked on DMD Vintage
Provocative and bold design in a traditional '60s and '70s chopper style.

Design by 'optical' reminiscences that characterized the period of the mythical 'long forks' that crossing the american long distances highways.

The soft lines and wraparound shapes are drawn freely without following the usual symmetrical layout to which we are accustomed in the decoration of helmets and custom tanks.
Completely covered in gold leaf metal, worked with a special technique cracle which creates an original cracking effect.

Texture in emerald, green extremely detailed, rich in transparent glazes made whit glass colors. Finished with bright, iridescent and light reflecting sparkle and glitter colors.
Details
Artistic intervention code : 000222


Art techiques :
Gold leaf, airbrush, irideschent colors.

Intervention details :

background : Full Metal
design : Chopper King
extra 1 : ---
extra 2 : ---
extra 3 : ---
finish : Glossy finish

Processing time :
34 hours of artistic work on helmet
71 hours of artistic work on tank
119 hours of artistic work on motorbike set (3 pcs.)


Delivery time :
36 working days for one helmet
38 working days for one gastank
55 working days for a motorbike set (3 pcs.)

The delivery times are approximate and they are calculated based on the manufacturing and artistic processes, drying and testing times, and the processing orders currently scheduled.
ACCESSORI CASCHI