ENG




FOLLOW US

LOGIN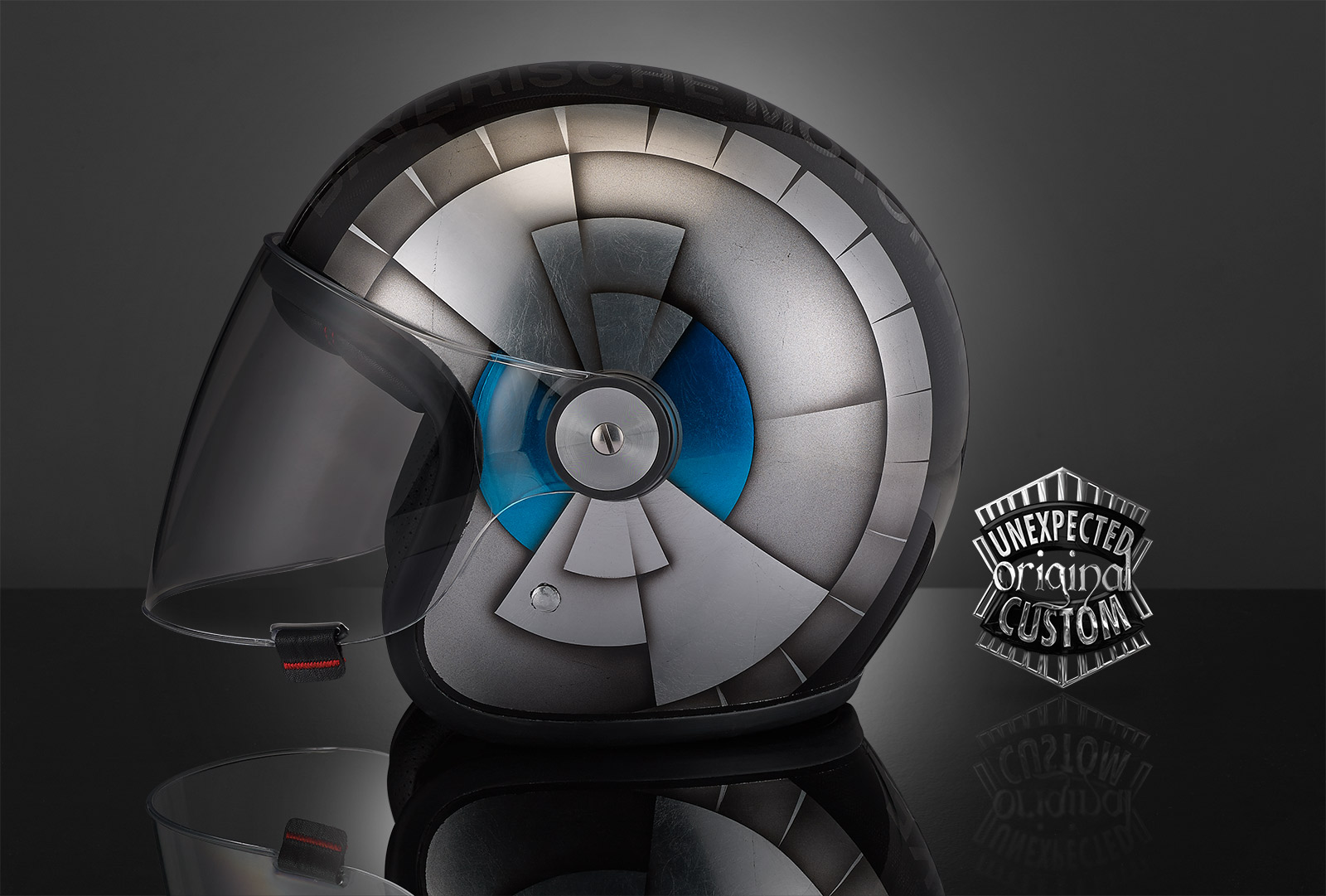 BAYERISCHE MOTOREN WERKE
design worked on Bell Riot
Essential, elegant and modern.

Precise and punctuated geometries break down, in a visual and rhythmic space, the historic brand of the Bayerische Motoren Werke.

Small details in light blue celebrate the brand of the German car manufacturer.

From the optical center the temporal scanning of the lines branches off as in the vortex of the blades of the first motorized airplanes.
The development of the design makes use of the mechanical forms of this Bell Riot helmet, enhancing its volumes and proportions to each other.

In stark contrast to the silver side backgrounds and its light nuances it's the central band where the writing extends the lettering from which the famous acronym BMW stands.


Details
Artistic intervention code : 000301


Art techiques :
Silver leaf, airbrush.

Intervention details :

background : Full Metal
design : BMW 1
extra 1 : ---
extra 2 : ---
extra 3 : ---
finish : Glossy finish

Processing time :
32 hours of artistic work on helmet
67 hours of artistic work on tank
112 hours of artistic work on motorbike set (3 pcs.)


Delivery time :
36 working days for one helmet
37 working days for one gastank
54 working days for a motorbike set (3 pcs.)

The delivery times are approximate and they are calculated based on the manufacturing and artistic processes, drying and testing times, and the processing orders currently scheduled.
ACCESSORI CASCHI