ENG




FOLLOW US

LOGIN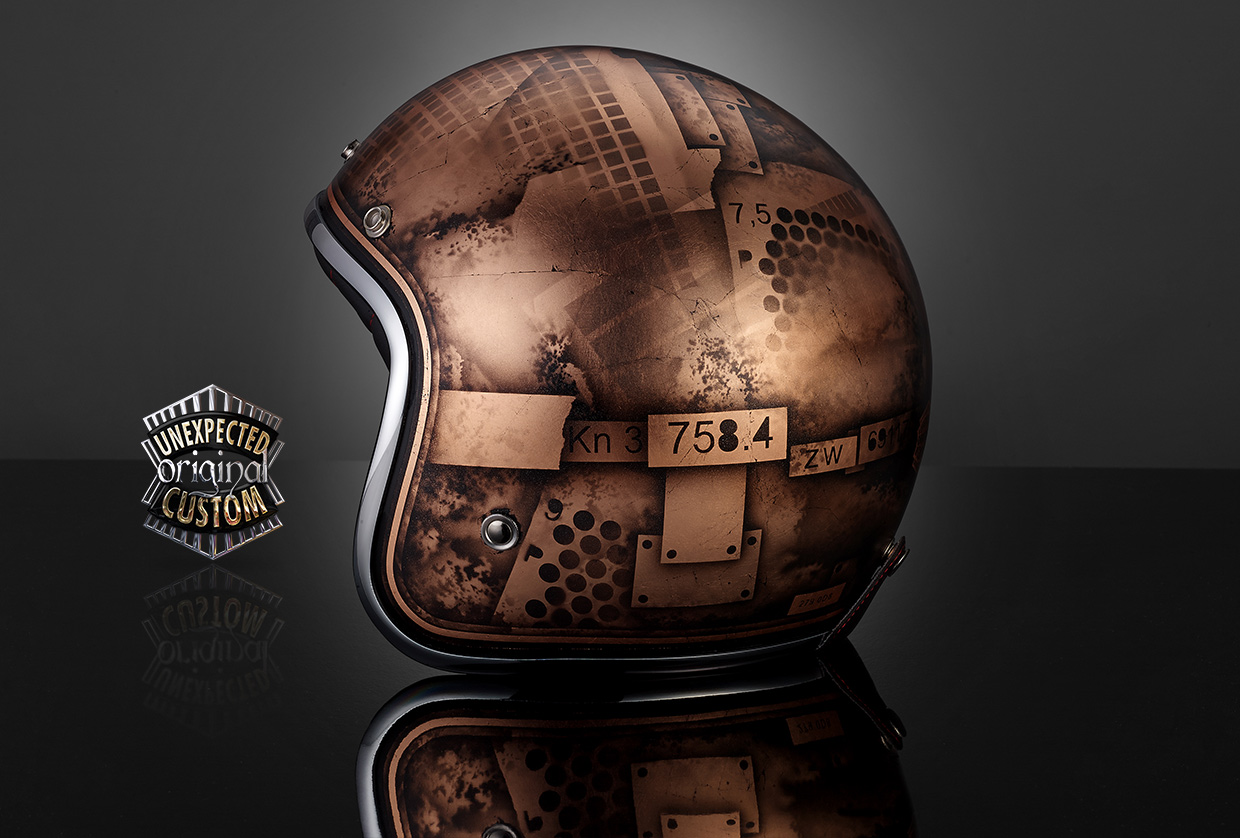 INDUSTRIAL
design worked on Torx Wyatt
The Industrial design is characterized by an endless texture given by the free overlapping of different cut waste and metal sheets that are inspired by the world of metal engineering and the steel industry.

Rips, tears, cuts, oxidations and optical overlapping are airbrushed integrating the application of masks that simulate the geometric and modular industrial molds.

The realization on aluminum foil accentuates the connotation of shiny and metallic design.

In this artistic interpretation the design give a very aggressive visual connotations, decisive and a strong "grunge" style .


The helmet lid is fully in copper foil laminated that give a warm hue and slightly vintage.

The matte finish accentuates the aggressiveness and its material expression.


Details
Artistic intervention code : 000279


Art techiques :
foglia rame, aerografo.

Intervention details :

background : Full Metal
design : Industrial
extra 1 : ---
extra 2 : ---
extra 3 : ---
finish : Matt finish

Processing time :
23 hours of artistic work on helmet
48 hours of artistic work on tank
81 hours of artistic work on motorbike set (3 pcs.)


Delivery time :
35 working days for one helmet
35 working days for one gastank
50 working days for a motorbike set (3 pcs.)

The delivery times are approximate and they are calculated based on the manufacturing and artistic processes, drying and testing times, and the processing orders currently scheduled.
ACCESSORI CASCHI